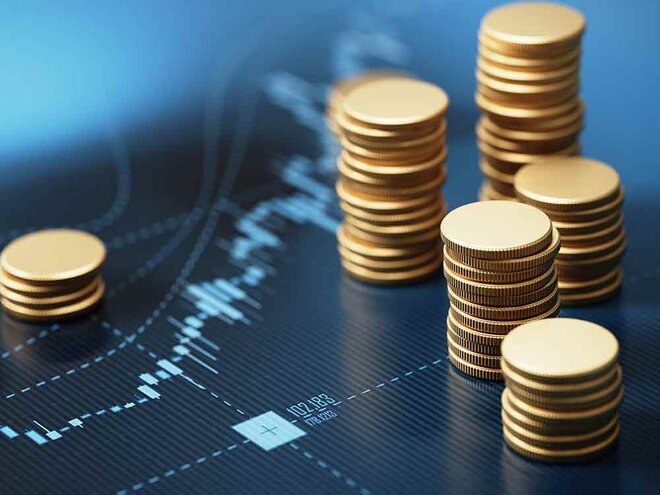 On Monday, Sigachi Industries listed a 250 per cent gain from the issue price. This makes it the biggest listing gain in the history of Dalal Street. Recently, FSN E-Commerce Ventures owned Nykaa too, opened almost double on the listing day. Many retail investors (read: almost all) missed the lottery allotment rush to the market to be part of such future gains. However, how much steam is left after such frenzy listing gains?
High listing gains made us curious and we looked at 39 such companies which have given a listing gain of more than 50 per cent in the past 10 years. We looked at the three-year performance of these companies if one would have invested on the date of listing. In the second step, we looked at and tested various scenarios of what would the investor have made if they invested in these stocks at a later stage.
It turns out that investors are better-off by investing in such hyped stocks after one year of listing. In more than 70 per cent of the companies (with relevant 3-4 years of trading history), the 3-year performance is better when one invests after waiting for 12 months. On a sample of 13 companies, the average outperformance is more than 12 per cent. The numbers suggest that markets do provide a more opportune time within 12 months of listing when the euphoria dies.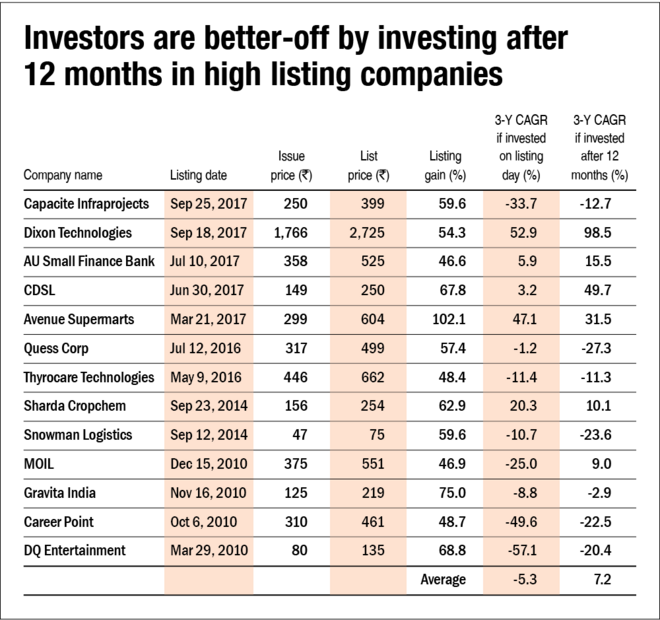 And guess what, investors have encountered more such frenzy listings recently than any other time in the history of Indian IPOs. Out of the 10 stocks that have doubled on the day of listing, seven have come in the last 14 months. The above data suggests that more investors are locking themselves at a higher valuation. Those who are patient enough will find the more opportune time.