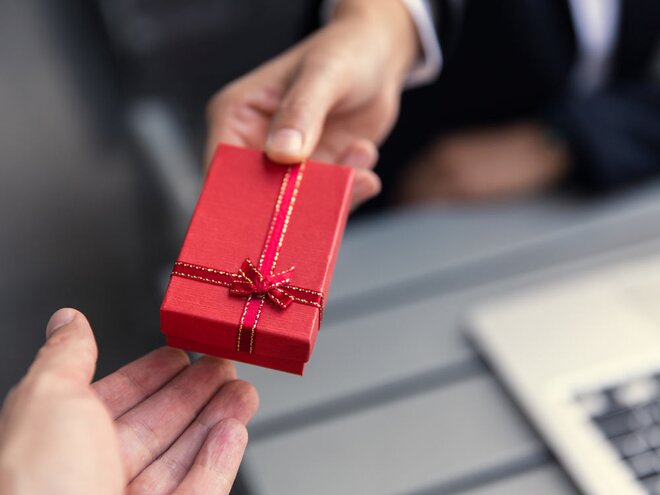 What is the PLI scheme?
Earlier in 2021, the Indian government announced the production-linked incentive (PLI) scheme to boost manufacturing in the country. The move is in line with a series of measures undertaken by the government to achieve a $5 trillion economy and make India 'atmanirbhar' or self-reliant. Under the scheme, the government intends to encourage Indian companies to become an integral part of global supply chains and acquire cutting-edge technology. Further, in a bid to spur economic growth on a sustained basis, provide employment opportunities to the youth and bring scale in key sectors, the government has announced many fiscal sops.
How does it help companies?
The PLI scheme, which offers incentives on incremental sales for the products manufactured in India, aims to enhance the capacity of the domestic-manufacturing industry and reduce imports. The government expects that Indian companies will be able to capture a higher share of the growing demand for goods by improving their cost competitiveness. According to the government, this scheme holds the potential to add a manufacturing value of $520 billion to the economy.
Which sectors have been the beneficiaries so far?
The table captures the PLI schemes announced till September 21, 2021, along with their outlays.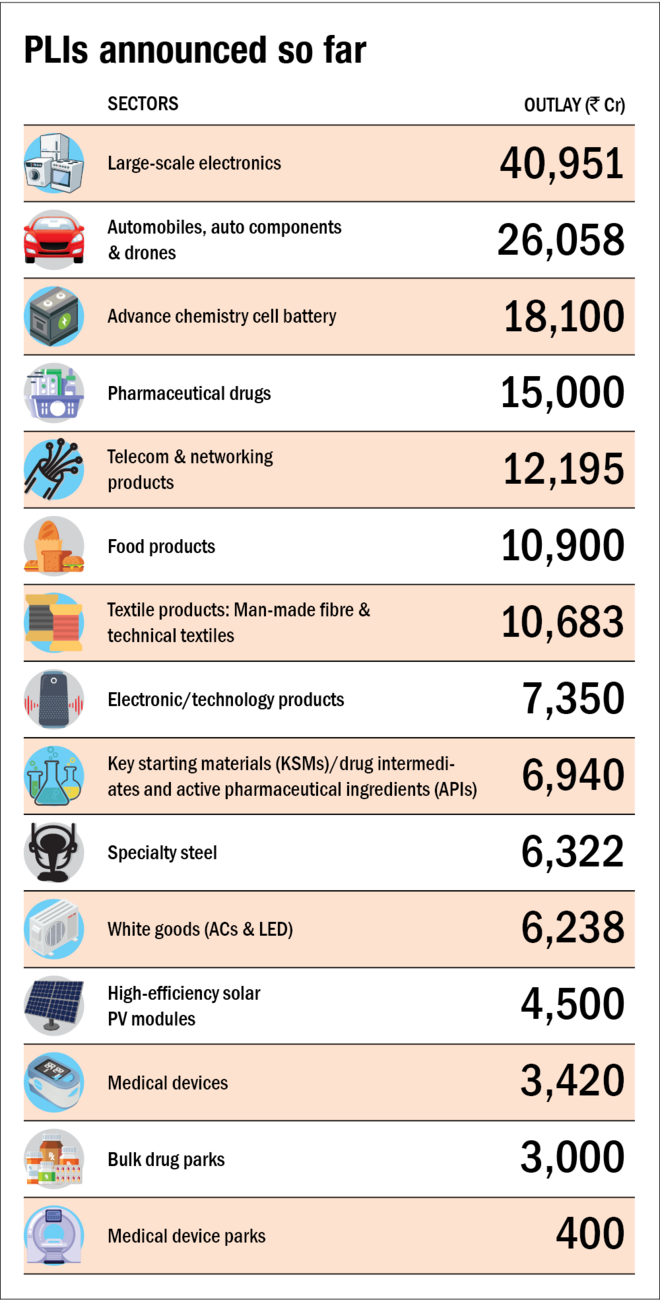 How to profit from it?
Investors should first gain insight into the scheme before identifying the companies that are likely to benefit from the scheme. They should start with a list of companies in a sector that is covered by PLI benefits. Then, eliminate those companies that are not even eligible. For instance, the PLI scheme for auto original equipment manufacturers (OEMs) is available only for existing OEMs with global revenues of more than Rs.10,000 crore. So, investors should first evaluate which companies are in a position to fulfil this qualifying criterion.
Besides, as per the PLI scheme for the auto sector, four-wheeler manufacturers should invest a minimum of Rs.2,000 crore in advanced automotive technologies. Since this information should be disclosed by companies as per SEBI's regulations, investors can easily check whether any company has come forward and announced that it is seeking or has already obtained approval for the PLI scheme.
As India strives for 'atmanirbharta', investors should keep an eye on the winners in this journey.