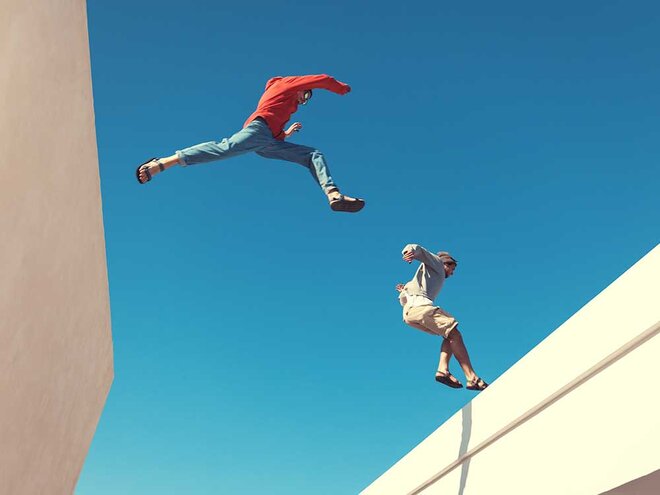 The pandemic period has seen record retail participation in the stock market. Over the last two years between June 2019 and June 2021, CDSL and NSDL have together added close to two crore new Demat accounts, a 50 per cent increase. Here we look at retail investors investment preferences over this period.
What investors really like
See the chart 'Retail investors' favorites'. YES Bank clearly stands out as the favourite bet of retail investors. The number of retail investors in the bank has gone up more than three times despite hovering NPA issues. It appears that investors have clung to this struggling bank in expectation of large gains from the ongoing restructuring. Ditto with Vodafone Idea, where the stock went down to as low as Rs.3

Unsafe bets
Of all the bets by retail investors, 45 per cent were made in companies with inferior balance-sheet quality (see the chart 'Unsafe bets'). To assess the quality of the balance sheet, we used the Altman Z-Score, which gives a likelihood of a company going bankrupt.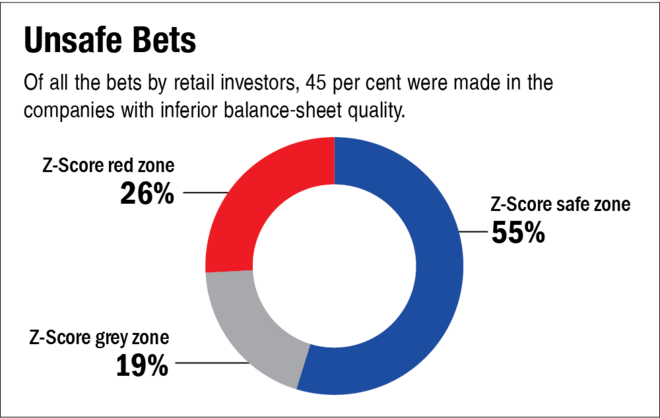 Value Hunting
Looking at the companies where retail investors' stake as per cent of the total equity of the company has gone up shows a similar trend. They have invested in companies whose share prices have either gone down or those that were relatively cheaper. In small-caps, retail participation has gone up despite lenders invoking pledged shares in the companies mentioned in the table.