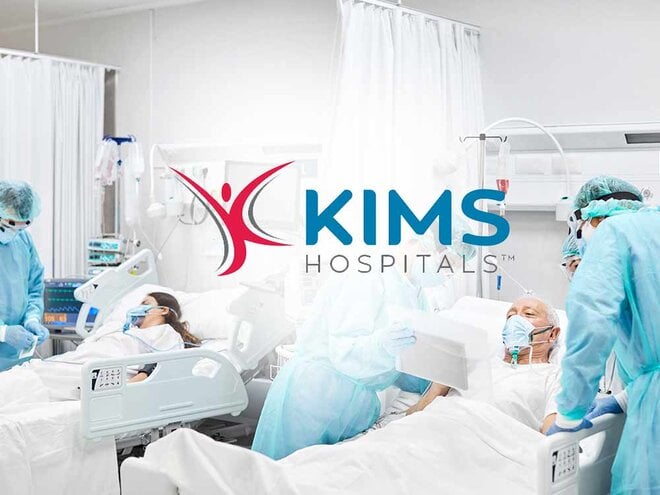 Krishna Institute of Medical Sciences (KIMS) came out with its IPO on June 16, 2021. Value Research's analysis of the IPO can be found here. In this follow-up article, we focus on the IPO's performance, post-IPO events and changes in its valuations since then.
Our analysis of the IPO
While giving the company a score of 19 out of 28, we deliberated on various strengths and weaknesses. This hospital chain predominantly focuses on just two states (Telangana and Andhra Pradesh). It treats patients in Tier-II and Tier-III places at affordable prices and is still able to generate a high return on capital because of its high operating leverage and a large volume of patients.
Although we expressed concern about the effect of the second wave of the pandemic, which would affect high-margin surgeries, we also highlighted that the company had superior financials, owing to its low working-capital cycle, strong balance sheet, diversified treatments and high Return on Capital Employed (ROCE).
Our rating of the company was based on the following:
On the 11 business metrics, the company did well on 7.
On the 6 management-quality related metrics, it did well on 4.
On the 8 financial metrics, the company did well on 6.
On the 3 valuation related metrics, it did well on 1.
Its performance since listing
Investors' interest in the IPO of KIMS was quite tepid. At a time when it was quite common for an issue to get oversubscribed by a factor of 100 times, KIMS sailed through with an oversubscription of just 1.35 times. While the QIB (Qualified institutional buyers) portion was subscribed by more than 5.2 times, the demand for the employee portion of shares was barely 1.05 times the shares offered.
Despite the low enthusiasm, its share was listed at a 22 per cent premium on its IPO price of Rs 825 per share. While the company's share was listed at Rs 1,008, it reached a high of Rs 1,059 before closing the day at Rs 997. Although there wasn't much change during the first week, the stock began its upward journey soon thereafter. Within three weeks, the stock jumped up by another 30 per cent to touch Rs 1,297. At this point, original investors in the IPO were sitting on a cumulative gain of more than 57 per cent.
Business performance
In its latest results, the company threw a positive earnings surprise with strong growth in both its top line as well as its bottom line. Although the outpatient volume declined sequentially, a combination of the steady inpatient volume and a slight uptick in the average length of stay (ALOS) resulted in an increase of around 32 per cent in its revenue. The operating margin (EBITDA) grew incrementally to 31 per cent, as the average revenue per occupied bed (APROB) increased 59 per cent y-0-y and 26 per cent, sequentially.
Valuations and the next move
There has been a sharp run-up in the company's share price since its listing. Following the announcement of the latest results, the company's share price saw an increase of 7 per cent on the next day. At a market cap of Rs 10,391 crore, the company was trading at a consolidated TTM P/E of 35.7 as on August 12, 2021. Out of its IPO issuance, it has already utilised Rs 150 crore towards reducing its outstanding borrowing and is currently debt-free on a net basis. It posted around 30 per cent ROCE and 25 per cent ROE for the latest quarter - undoubtedly a no small feat.
Its organ transplant program and COVID care (comprising both occupancy and ancillary revenue such as COVID homecare, vaccination charges and tests) contributed significantly to the company's revenue in this quarter. Going forward, the return of the outpatient volume and a reduction in interest expenses should increase its profitability further. Given these developments as well as reasonable valuations, this hospital stock is worth considering.
Disclaimer: This analysis is not meant to serve as a recommendation. Do your own research before investing in it. If you are interested in our stock recommendations, please visit www.valueresearchstocks.com