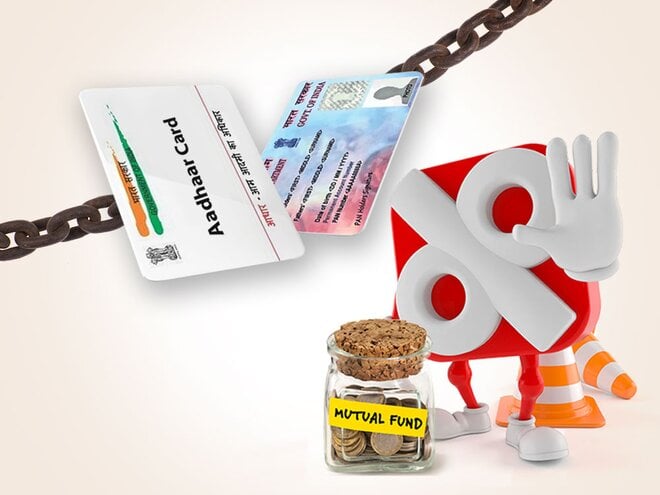 The government has again extended the deadline to link Permanent Account Number (PAN) with Aadhaar by three months. Earlier, it extended the deadline from March 31 to June 30, 2021 due to COVID. And it has now given a relief for three more months — till September 30, 2021.
The government has initiated this step to keep a check on tax evasion. Now, Aadhaar is increasingly being made compulsory almost everywhere. Even while opening a savings bank account, you need to present it. Linking the PAN with Aadhaar will provide a complete audit trail to the respective authorities.
Failing to link your PAN with Aadhaar by the stated deadline may also impact your existing and ongoing mutual fund investments. "While we still await clarity on what will happen if the PAN is not linked with Aadhaar, there is a high possibility that mutual fund purchases even in ongoing SIPs, will be stopped irrespective of the amount. Redemptions are also likely to be impacted," informs Gaurav Nagori, CFO & Head-Client Response and Operations, DSP Investment Managers. As per the rules, the PAN will become inoperative if it is not linked with Aadhaar by the stated deadline. Nagori further exclaims that an extension of three months in the deadline as a relief due to COVID will be a great respite for those who haven't been able to link their PAN with Aadhar.
While the deadline has been extended, as an investor, one should not wait and must go right ahead to link one's PAN with Aadhaar. It is a two-minute process and can be completed online. You simply need to visit the e-filing website of the Income Tax department and click on the Link Aadhar tab given on the homepage itself. It will then ask some very basic details like PAN, Aadhaar number, name and mobile number. Make sure that you enter the mobile number that is registered with UIDAI for Aadhaar. That's it! Just submit the required information and that's all.
If you are not sure whether your PAN and Aadhaar have been already linked or not, use this link to verify the same. You just need to enter your PAN and Aadhaar to get the information.