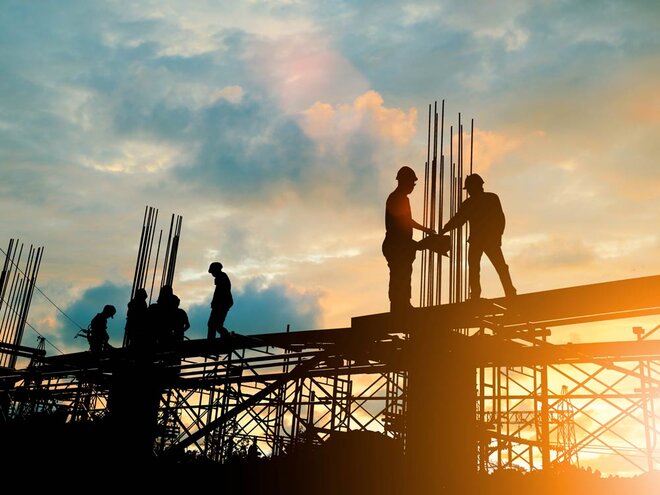 PowerGrid Infrastructure Investment Trust (PowerGrid InvIT) has come up with its IPO of Rs 7,735 crore (April 29-May 03, 2021). This is the third InvIT being listed and the first InvIT from a public-sector enterprise.
What are infrastructure investment trusts?
Abbreviated as InvITs, infrastructure investment trusts are regulated by SEBI. InvITs are primarily set up to facilitate direct investment from investors in infrastructure. The money that these trusts raise from investors is invested in income-generating infrastructure projects and investors are issued units in these trusts. Thereafter, InvITs are responsible for the projects' operations and maintenance.
High capital expenditure is required for infrastructure projects, such as transmission lines. Companies mostly meet the expenditure through debts. However, these projects tend to take time to generate substantial cash flows. Precisely, this is where InvITs help such companies monetise their assets, thereby enabling them to repay their outstanding debt obligations or fund their future expansion plans. In exchange, unitholders of these trusts get access to a regular stream of cash flows generated from assets in the forms of dividends and interest income.
An insight into PowerGrid InvIT
Registered with SEBI on January 7, 2021, PowerGrid InvIT is sponsored by PowerGrid Corporation, which also acts as its project manager. The company is the largest power-transmission company in India and the third-largest transmission company in the world. As on December 31, 2020, the company was responsible for the operations and maintenance of eight commenced projects with a total of 39 transmission lines. Out of these projects, the following five projects will be transferred to the trust. Collectively, these projects are known as initial portfolio assets (IPAs).
The following is the proposed post-listing structure of the InvIT: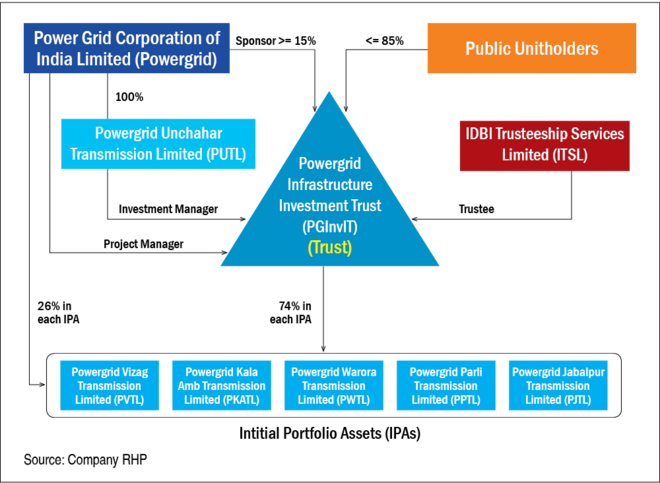 PowerGrid Corporation will be responsible for managing and taking all investment decisions related to these assets through its wholly-owned subsidiary Powergrid Unchahar Transmission. The trustee IDBI Trusteeship Services will be responsible for ensuring that the business will be conducted in accordance with InvIT regulations. Further, it will be responsible for monitoring the activities of the investment manager and project manager on behalf of the unitholders of the trust.
What's in it for investors?
The InvIT intends to distribute at least 90 per cent of the net cash generated from the transmission lines to its unitholders once at least every quarter. These transmission lines have long-term contracts (LTTC) of around 35 years, thus providing long-term visibility for steady cash flows. Also, the government's increased focus on infrastructure development and the strong lineage of its sponsor Powergrid Corporation are some tailwinds for the investment trust.
However, the trust is newly formed with a short operating history and a high IPO-application amount (approximately Rs 1,11,000), which are some limitations for investors. So, an investor should do thorough research on the future prospects of this InvIT before investing.