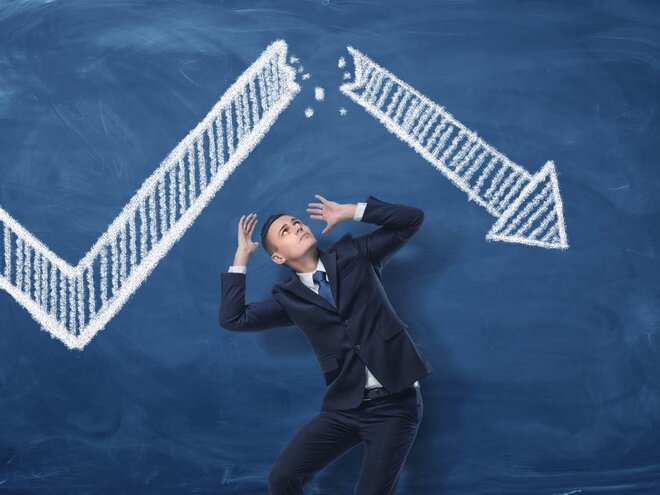 What are the first few reactions that come to our mind whenever we see a big fall in a company's stock price?
This is it.
The price can't fall further.
This is exactly the right time to invest.
The only direction where the price will now go is up.
The street is overreacting, let's buy it now. Otherwise, we will miss great returns.
But is it really the case? Will we really miss great returns if we don't invest in rapidly falling stocks? We put this hypothesis to test. For this, we went back to 2010 and identified the top 100 companies by market capitalisation in October 2010. Interestingly, we found that some now-forgotten names, like MMTC and ONGC, appeared in the list of the top 10 companies by market cap in 2010. Thereafter, we checked seven-day returns, on a rolling basis, of each of these 100 companies till February 2020. Since March 2020 was an extraordinary period when stock price experienced dramatic falls amid the COVID-19 pandemic, we decided to ignore the month.
Now, for each of these companies, we observed the steepest seven-day fall on a rolling basis in the past 10 years. We took a cut-off of companies whose share price fell by more than 20 per cent over seven days. Next, from the date of the steepest fall, we calculated the next one-, two-, three-year and returns till now, compounded annually.
The outcome of this activity was pleasantly surprising. If an investor had bought the stocks that had seen such steep falls over the years, his/her median-returns would still have been just 1.8 per cent, while the average returns would have been even lower. Having said that, some companies in our list have delivered excellent returns after posting a dramatic fall in their share prices. But as investors, we should dig deep into the company's business to understand if we are investing in a falling knife or a value stock.