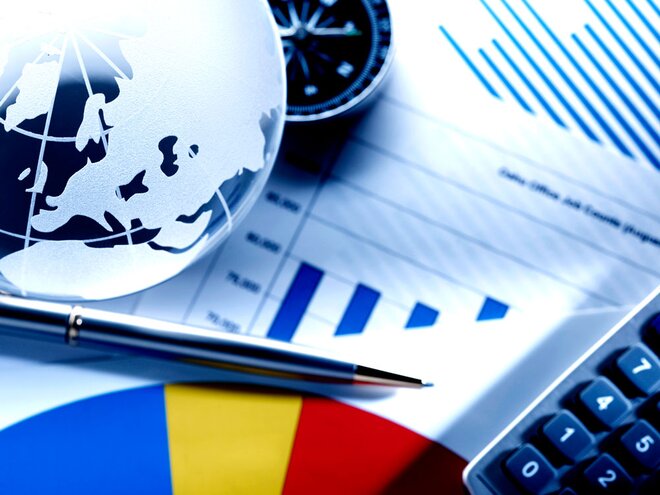 FIIs/FPIs play a significant role in Indian stock markets, as the volume of their investments is quite large. They buy and sell stocks in bulk, leading to a sharp movement in stock prices and leaving a major impact in the equity markets.
In the last part of our three-part series on FIIs/FPIs, we looked at the small-cap stocks wherein FPIs/FIIs have increased their stake the most in the last two quarters. To arrive at a ballpark figure for the total investment made, we multiplied the change in the number of shares held by such investors and the average three-month price for stocks.
Lemon Tree Hotels
One of the leading hotel chains in the mid-priced hotel segment in India, it operates 56 hotels under three brands, which target the specific needs of its customers:
1. Lemon Tree Premier (12 hotels): A chain of upper mid-scale hotel segment comparable to 3+/4-star hotels.
2. Lemon Tree Hotels (33 hotels): It operates in the mid-scale segment comparable to 3-star hotels.
3. Red Fox (11 hotels): It is targeting primarily the economy hotel segment, typically comparable to 2-star hotels.
The company also plans to open two upscale hotels under the five-star deluxe category brand, Aurika, in FY20, which will mark its entry in the upper-scale segment.
All the hotels are strategically located in metro regions across India, including NCR, Bengaluru, Hyderabad and in tier I and tier II cities such as Pune, Ahmedabad, Chandigarh, Jaipur, Aurangabad, among others. The chain has a total of 5,525 rooms in 33 cities.
Over the last five years, the company has seen decent growth in RevPAR (revenue per available room) across all three brands, increasing at a rate of 13 per cent, 9 per cent and 14 per cent, respectively, compounded annually. Apart from this, the occupancy rate was also good, standing at 78 per cent, 74 per cent and 78 per cent, respectively, across all three brands in FY19.
The company has increased its total debt to equity every year in the last five years, which could be attributed to the company's expansion plan to add 31 more hotels and 3,275 rooms by FY22. Various business metrics improved in the last couple of years. The net margins improved from -5.5 in FY16 to 9.8 per cent in FY19. Also, ROE improved from -2.5 per cent in FY16 to 8.5 per cent in FY19. Nevertheless, its stock currently trades at a high valuation, with a P/E ratio of 101x.
Aster DM Healthcare
Commencing its operations as a single-doctor clinic in Dubai by Dr Azad Moopen in 1987, Aster DM Healthcare currently operates in all of the GCC (Gulf Cooperation Council) states, comprising the UAE, Oman, Saudi Arabia, Qatar, Kuwait and Bahrain. Besides, the company has a significant presence in India, Jordan and the Philippines.
The company operates in multiple segments of the healthcare industry, including hospitals, clinics and pharmacies. As of FY19, its global network comprised 24 hospitals, 114 clinics and 219 pharmacies across nine countries. It has a total of 19,859 employees, including 2,756 doctors. In India, it has 13 hospitals in Kerala, Karnataka, Maharashtra and Telangana.
In terms of financials, revenue grew by 23 per cent compounded annually in the last five years and stood at 7,963 crore as of FY19. Almost half of the revenues came from hospitals (49 per cent), while pharmacies accounted for 27 per cent and the rest came from the clinics (24 per cent). Although the company has witnessed an increase in both net margins and ROE over the last four years, they still stand below their FY15 levels of 6.9 per cent and 18.3 per cent, respectively. As of FY19, ROE was 12.1 per cent and net margins stood at 4.6 per cent.
The stock is down 18 per cent in the last one year and trades at a P/E of 21x.
Indian Energy Exchange
It happens to be one of the two power exchanges in India and the one with the highest market share of 98 per cent when it comes to volumes in short term power market. It essentially provides an automated platform for physical delivery of electricity amongst generators and distributors of power. Its top five clients are various state power distributors and contribute a major chunk to its overall business.
IEX operates mainly in four power segments - Day-Ahead Market, Term-Ahead-Market, Renewable Energy Certificates and Energy Savings Certificates.
The management is quite optimistic about its future outlook owing to several government initiatives, including the formulation of a procedure to implement cross-border trade of electricity. In addition, the likelihood of the government giving a go-ahead to gas exchange opens up new avenues of revenue for the company. However, a potential risk looming large over the company is a power exchange being floated by ICICI, which can be a threat to the company's monopoly-like status.
Coming to its financials, it reported a revenue increase of 10 per cent y-o-y in FY19 driven by higher procurement of electricity volumes by power distribution companies. The company's ROE stood at more than 50 per cent in FY19 and has averaged close to 48 per cent in the last five years. The stock has corrected by more than seven per cent in the last one year and currently trades at a P/E of 26 times.
Disclosure: The intent of the article is not to recommend any specific stocks. If you wish to invest in any of the above-mentioned securities, please do thorough research.