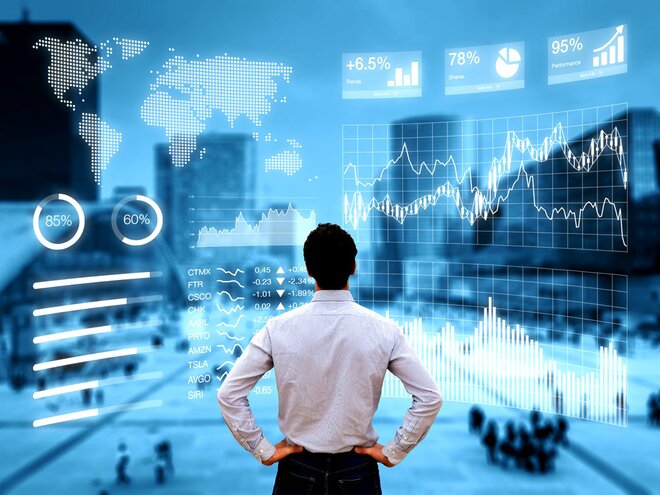 The main reason why most retail investors embrace the roller-coaster behaviour of the stock market and invest in equities is long-term wealth creation. And so one of the key questions that an investor must examine before deciding to buy a passive fund is if its portfolio composition and strategy can create good long-term wealth.
In this context, the Nifty 50 and Sensex, on which most passive products are based, suffer from four constraints.
One, India's index providers decide on the key constituents for the Sensex and Nifty 50 based on criteria such as free float market capitalisation, liquidity and impact costs. But for a fundamental investor looking to own long-term wealth creators, these aren't the best indicators of good buys. Instead, picking stocks based on selection criteria such as return on
equity, free cash flows, profit growth, balance-sheet strength and sector prospects makes more sense.
The lack of fundamental selection criteria clearly reflects in the fact that quite a few of the businesses that have figured in the Sensex or Nifty 50 in the past such as Unitech, Vodafone Idea, Reliance Communications, have been long-term wealth destroyers and have even turned penny stocks.
Two, the market-cap based selection criteria for the indices also lend a momentum flavour to index-based portfolios. Stocks that are zooming in a bull market gain higher weights in the index as their market cap bloats, and stocks that are beaten down are often dropped from the index. Value-oriented investors would do exactly the opposite: cutting weights in momentum stocks and buying into beaten-down stocks with good prospects.
Three, owning a portfolio that is well-diversified across sectors without undue concentration is critical for good risk-adjusted returns in equities. But bellwether indices such as the Sensex or Nifty 50 are quite concentrated. By end August 2019, the Sensex had a 44 per cent exposure to the financial sector, 17 per cent to IT, 12 per cent to oil & gas, and 9 per cent to FMCGs. Given that financials are among the riskiest businesses to own, most diversified funds would think twice about mirroring such sector bets. Concentrated portfolios can deliver huge gains over short periods such as one or three years but also fall flat when it comes to long-term wealth creation.
Four, the Sensex and Nifty 50 also feature concentrated positions in individual stocks. By end August 2019, just the top three stocks in the Sensex (HDFC Bank, Reliance Industries and HDFC) made up a whopping 32 per cent of the index. There have been periods when Reliance Industries or HDFC Bank exceeded a 10 per cent weight in the index in their individual capacity. On the other hand, active fund managers are discouraged by SEBI from owning such concentrated positions either on the sector or stock-specific front. Many active fund managers, in fact, missed out on matching the Sensex and Nifty 50 returns over the last three years because of their reluctance to own the commodity-heavy Reliance Industries, citing business and governance concerns.
These are, in fact, the very reasons why over a 10-year time frame, top-performing multi-cap equity funds have averaged a 15-17 per cent return annually while the Sensex returns are at 9 per cent.
Some of these concerns may of course get mitigated as passive investors get a wider menu of index options to choose from. The Nifty Next 50 Index, based on which many new passive products have sprung up, features a far lower sector concentration than the Nifty 50, with its top sector (consumer goods) at 23 per cent of its portfolio. Its top holdings also carry less than a 4 per cent weight in the index. Funds based on the exchanges' strategy indices may help investors piggyback on portfolios that are filtered on non-market cap factors, such as value, dividend yield, low debt, quality or low volatility.
While these passive products are promising from a retail investors' perspective, they feature relatively short track records, making it difficult for investors to gauge their risk-return characteristics, tracking error or liquidity in the market. Their building up of a credible track record on these counts over the next three to five years may hold the key to whether the
passive revolution in India takes wing or remains in a fledgling mode.