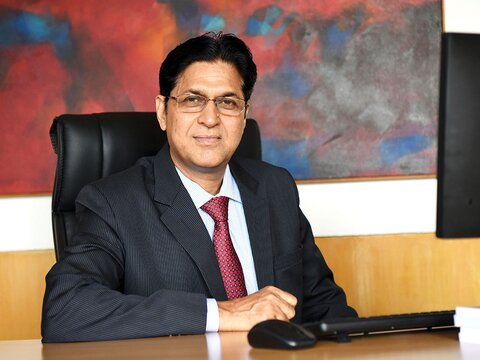 The industry AUM as on August 31, 2018, has crossed Rs 25 trillion. The total number of folios stood at 7.66 crore. The industry has grown in excess of 22 per cent over the last five years. In India, the asset base of mutual funds as a percentage of GDP is just 11 per cent, while the world average is 62 per cent, suggesting huge potential for growth.
For the financial year 2017-18, IDBI AMC has grown its average AUM from Rs 7,600 crore to Rs 9,600 crore, i.e., 26 per cent growth as compared to the previous financial year. The folios have increased from around 2.50 lakh to 3.21 lakh, i.e., an increase of around 28 per cent. Our equity average AUM has grown at the rate of 57 per cent and stood at Rs 2,751 crore.
The latest AMFI data shows that the mutual fund distribution force has grown by 26 per cent, from 92,565 in August 2017 to 1.16 lakh in August 2018. Top 20 distributors managed 24 per cent assets of the mutual fund industry as on March 2018. During the last financial year, the gross commissions paid to the top 20 mutual fund distributors went up by 78 per cent from Rs 2,971 crore in FY16-17 to Rs 5,279 crore in FY17-18, reflecting great prospects for IFAs. IFA contribution to IDBI Mutual Fund is around 50 per cent of equity average AUM. We have strong distribution of around 8,000 distributors and expect to build further by introduction of online registration for distributors.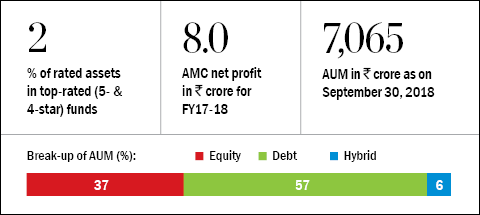 USP of investment strategy
We select the securities in the portfolio based on various factors like credit, secondary-market liquidity, etc. We avoid investing in companies with complex balance sheets. We always maintain an arm's length distance between investors and issuers of securities while taking investment decisions. We use collective-wisdom strategy for cherry-picking credits. Thus, the decision to invest in a company is not individualised.
Impact of SEBI's reclassification
Since we didn't have more than one scheme in each category, we are not affected by the SEBI reclassification exercise. Rather, we will be benefited by launching more schemes in the future.
Becoming more investor-friendly
We have taken the following investor-friendly initiatives: online update of contact details, FATCA and Aadhaar, Aadhaar-based investment for non-KYC investor, statement of account/folio balance/latest NAV on SMS, etc.