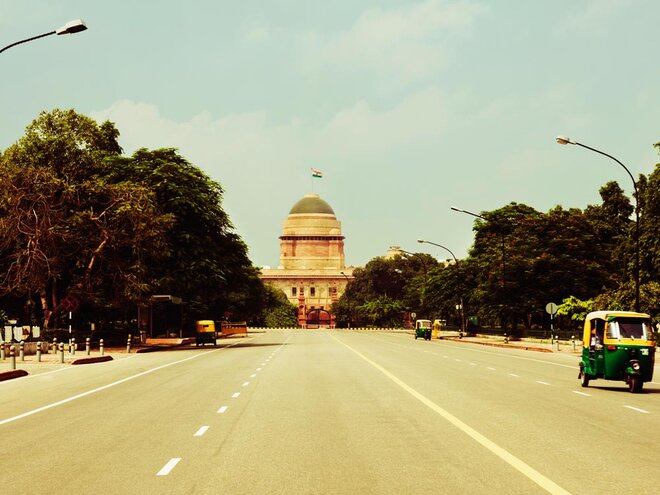 Investors and analysts pore over financial statements and annual reports to pick the best stocks. But it appears that the biggest risk can't be ascertained unless it reveals itself. That risk is of corporate-governance and regulatory issues. When such an issue is unravelled, the stock price is severely pummelled. In the previous article, we saw some companies whose stocks have collapsed in the last one year. Many of them had some sort of corporate-governance or regulatory issue. Here are the most prominent cases. The numbers in red show the one-year fall in stock price as on January 3 , 2019.
Gitanjali Gems | -98.6%
Gitanjali Gems was run by Mehul Choksi, who is also the uncle of Nirav Modi. It has now shut its operations following the Nirav Modi scam (see PNB below). Both Nirav and Mehul are currently absconding.
Kwality | -92.9%
The promoters reduced their shareholding in the company from 64 per cent in June 2017 to 37 per cent in September 2018. Pledging during the same period also increased from 44 to 91 per cent. The management also deferred its buyback plan and bonus issue.
Vakrangee | -91.7%
The company has been under SEBI investigation over price manipulation. It also invested in the shares of PC Jewellers, which raised questions as to why an IT company would buy the shares of a jewellery company. Later Vakrangee's auditors resigned and raised concerns regarding a lack of adequate disclosures.
Ashapura Intimates Fashion | -94.1%
In a curious turn of events, Harshad Thakkar, the promoter and managing director of the company, went missing. Police found a note written by him to investors asking for forgiveness for the losses suffered by them. Thakkar had also pledged a major chunk of his shares to trade in the stock market.
8K Miles Software | -84.8%
One of the company's promoters, R S Ramani, reduced his stake in the company from about 7 per cent in March 2017 to 1.5 per cent in September 2018. The other promoter, Suresh Venkatachari, also sold his 8.4 per cent stake in the company. According to him, his stake was fraudulently sold by his broker by forging his signatures. Meanwhile, the company is also accused of forging its auditors signatures on bank investment certificates to transfer funds abroad.
Manpasand Beverages | -81.8%
Delloite Haskins and Sells recently resigned as the auditor of the company stating non-disclosure of the crucial information. This issues is being separately investigated by the Ministry of Corporate Affairs. The company also did not disclose a competing business run by the promoter's family member in its prospectus.
PC Jewellers | -82.7%
The promoters of PC Jewellers allegedly had a connection with the promoters of Vakrangee, which is already under investigation, as detailed above. The outbreak of this news led to a fall of over 60 per cent in the company's stock in a day. Later, one of PC Jewellers' promoters gifted some of his shares to his family members through off-market transactions. The company also withdrew its buyback offer after failure to obtain clearance from banks.
PNB | -53.3%
The bank was a victim of the Nirav Modi scam - one of the biggest scams in the Indian banking history. The damages caused stood at a whopping Rs 13,700 crore.
Religare Enterprises | -58.4% Fortis Healthcare | -13.8%
Fortis and Religare were run by the Singh brothers, Malvinder and Shivinder. They are accused of illegally transferring Rs 2,300 crore from these companies. The Delhi High Court has ordered them to pay Rs 3,500 crore to Daiichi Sankyo of Japan over concealing of irregularities in Ranbaxy before its sale to Daiichi. Recently, Delloite, Fortis' auditor, also refused to sign its accounts for FY18.
Bandhan Bank | 11.9% (since listing in March 2018)
RBI restricted the bank from opening new branches as well as froze its managing director and CEO's remuneration for not complying with the shareholding requirements.