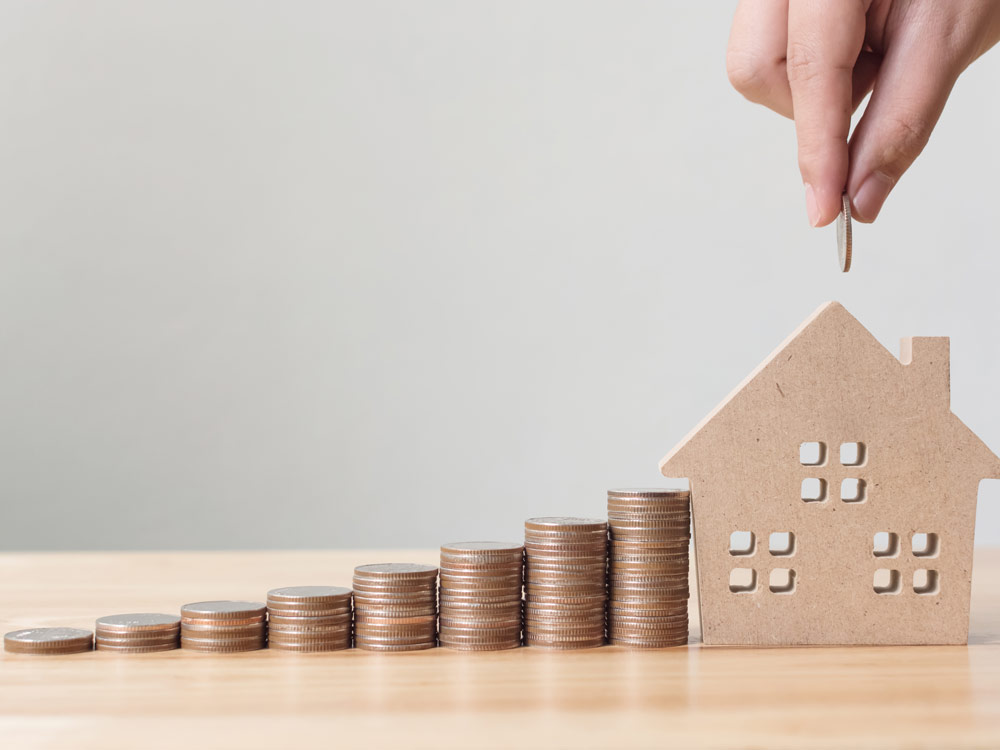 Your house is not just a concrete structure where you live; it is a place where you experience life. Hence, it is rightfully called 'home'. Your home becomes the springboard of all your joys and pleasures. It becomes the focus of your entire ecosystem; it provides a solid foundation to you and your family. Little wonder that owning a house is perhaps the greatest dream that many of us nurture.
But like most dreams, possessing a house doesn't come easy. The price of a decent accommodation is generally so high that few of us can buy it instantly. For most of us, buying a house requires taking a loan from a bank and then paying it back over time. However, careful financial planning can make this job a lot easier.
If you dream of owning a house, you must first start planning for it early. When you start early, you have more time to accumulate the corpus needed for the down payment. You also have more time to pay back the loan taken for the balance amount. A down payment is the lump sum you need to pay when you buy a house. For instance, a house worth Rs 1 crore may require a Rs 20 lakh down payment. The balance Rs 80 lakh is then loaned by a financing institution.
Of course, if you want to avoid taking a loan, you can have a longer-term horizon for accumulating the entire corpus required to buy a house. But most of us don't have this option as we want to start living in our own house as soon as possible. Also, the rent that you must pay while you are accumulating the required corpus is an overhead and you want that to be channelled to your loan instalment.
Thus, in most cases, accumulating a corpus for down payment is the key challenge in order to buy a house. Investing regularly in mutual funds through SIPs can make the process easier and more effective. Let's say, you save Rs 20,000 per month and you want to accumulate a corpus of Rs 20 lakh. You put your monthly savings in a sweep-in fixed deposit that yields 6.5 per cent. In order to accumulate Rs 20 lakh, you will require 6.65 years. Now if you invest the same money in a good equity fund through SIPs, you will be able to accumulate the required corpus in 5.76 years, assuming that the fund returns 12 per cent per annum.
SIPs help you be disciplined about the whole process. The target down-payment amount can be so intimidating that many of us may get discouraged at the outset. SIPs give us hope. By taking small steps over time, we can build the required corpus. SIPs also provide automatic protection against market's ups and downs as you get to average your investments over time. They help you take advantage of market-linked returns at limited risk.