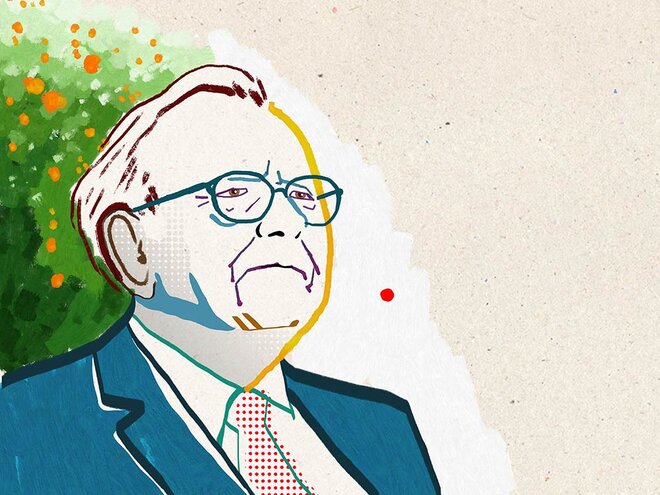 Many investors, especially those who are new, do not know how to go about investing or where they can find ideas for investing. In this article, we learn how to scout for investment ideas from the master of value investing himself, Warren Buffett, based on what he has said over the years.
Read, read and read
Many investors underestimate the importance of reading and the effect it has on investment decisions. Both Buffett and his partner Charlie Munger have over and over again emphasised the cumulative effect of continued reading and the learning that comes as a result of it. The reason why reading is so important is it helps to keep up with an ever-changing world and the effect of innovation and technology on our lives. Here are two innovations that promise to change our world. They give us something to ponder about:
What effect will Elon Musk's Tesla 3 electric car have on the auto industry around the world?
How will the gene-editing technology CRISPR affect pharma and seed companies?
The only way to keep abreast of developments not only large but also small is to keep yourself updated. You have to read newspapers, magazines, books, not only on business but on a wide range of topics. The more you read, the more robust mental capacity you develop.
If you want to invest in a company, read everything you can find on the business that it operates. Read about the biggest competitors of that industry and what's going on inside them. If you are thinking of investing in Hero MotoCorp, for instance, read up on Bajaj and even the unlisted Honda - how the Japanese two-wheeler is faring in India, what its obstacles are and how it is overcoming them.
Cumulative effect
Some investors who do take up reading often give up on seeing no immediate tangible benefit of the exercise. Such readers make a wrong assumption that everything you read will not translate into a direct tangible benefit. In reality, it actually adds to your repertoire of knowledge. Reading thus has a cumulative effect. This will take time - often running into years - before you can dig in to your knowledge bank and use that information to your advantage.
Understand the business
Understand the business of the company you want to invest in and the variables that will be in play. If it is a commodity company, prices will be set internationally and will be volatile. One year's profits, therefore, may have no bearing on the next year. If it is an agricultural product, like tea, prices will be affected by not only local production but also by output levels in China, Kenya, Sri Lanka or Turkey. Start with simple businesses, like consumer foods, paints and two-wheelers, before moving on to more complex ones, like technology and pharma. The one thing to always keep in mind is that if a business is too hard to understand, move away and step on to the next. It's absolutely okay if you cannot make head or tails of the television-content-production business or film-producing companies and what drives their revenues. Simply move to something that makes sense to you. Pick a company from a sector that you understand and read up on it, the industry and its competitors. Set up Google alerts on all these companies so that you don't miss any news on them, and most importantly, when you get those alerts in your mailbox, make it a point to read them.
Ask around
An effective strategy to learn about a company is to talk to the people in that industry. Ask them about the top players and why one company scores over the rest. Maybe one gives a longer credit cycle to distributors or better margins. There are times when companies manage to create a pull with their advertising for a particular brand thereby creating more demand for it. Find out about brand recall by asking end users about the products they use currently and whether they will use them again given the opportunity.
These questions open up a world of information that will never be available in any annual report or industry report. By asking around, you can also find yourself often starting with one company but discovering a better alternative along the way.
Spend time thinking
Contrary to the impulse buying that has gripped the younger generation, investing is a long-term practice. There are no assured quick profits and investing is not a game. After you have read everything you can get hold of about a company, its sector and competition, spend time thinking about the company that you want to invest in. Your goal is to find companies that will still be around 10 to 20 years down the line. Look for companies that have stable and lasting businesses. Nestle's Nescafe still has no equivalent threat. GSK's Horlicks has no comparable competitor. In the two-wheeler industry, there were essentially two players: Hero Honda and Bajaj. With Hero splitting with Honda, the latter is the third entrant that has rapidly gained significant market share and could one day become No. 1 in the industry. What happens to Hero and Bajaj then? That's something to think about.
The filters
Buffett has famously commented about using filters to make investment decisions. These filters are relevant and essential for any investment decision you make.
Filter #1: Do you understand the business? How does Infosys look 10 years from now? If the answer to that decision is too difficult for you, you need to move on to another company. Do you think Symphony will sell more coolers in the next decade? If the answer looks clearer here, you need to dig deeper.
Filter #2: Does the business have a durable competitive advantage? Think about some of the latest products available in the market today: hover boards, VR headsets, fitness trackers, wooden sunglasses, snail beauty products and power banks. Which of these products can you say with any degree of confidence will still be around 10 years from now? Difficult to say? Move on to something that will be around. Colgate will most likely still be, as will Ariel, Nescafe, Maruti and other such companies that offer essential and enduring products and services. Remember these two must-have conditions - essential and enduring - in every investment option you consider.
Filter #3: Does it have management you can trust? It is very difficult to gauge whether you can trust a management. The most skillful investors in the country did not have any clue of what was going on at Satyam until Ramalinga Raju eventually confessed to cooking the books. But there are times when management behaviour comes out in public before much harm is done. The managing director (MD) of Ruby Mills was recently arrested by the CBI in a bank-fraud. A couple of years back, the MD of a Rs `1,000 crore glass-container company was caught stealing a blackberry from a fellow passenger at an airport. Never buy into companies with tainted managements. There may be more malpractices hidden from the public gaze. At the opposite end of the spectrum, if you hear or read about the integrity or honesty of a management, keep a note and follow such companies.
Filter #4: Does the price make sense? Look at the price quoted in the markets. Even the best companies can be a wrong investment at the wrong price. Investors who bought Infosys at the height of the bull run that ended in 2000 had to wait many years to recover their investments. They were lucky. Investors who bought infrastructure stocks in late 2007-early 2008, like JP Associates, have lost most of their investments ten years later. In the current market, exorbitant valuations prevail in the FMCG, cement, NBFC and retail sectors.
Patience
When you have identified a company you want to invest in and asked all the relevant questions, and your company has passed all the above filters and you decide to buy, you need to have patience. Stocks generate long-term wealth as their earning power does the work. This takes time - often years before you can see the stock price move up. Do not expect your investment to double in a year. Many fantastic investments have been known to languish for some years before the stock made giant strides up. There will also be times when you do not find many good ideas to invest in. During the dry investment periods turn to reading. This practice will be a more rewarding investment than anything else.