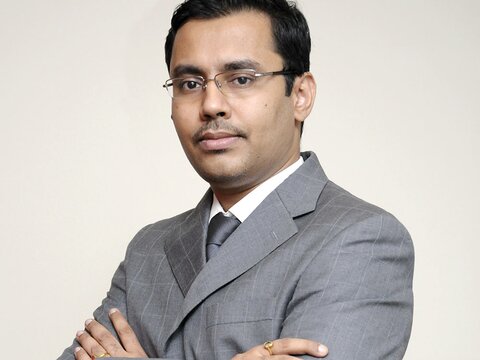 What is the investment strategy of your fund? Can you also explain your stand on internal rules on investment universe, capitalisation orientation and maximum cash allocation?
MOSt Focused Multicap 35 Fund can invest in any equity security without restrictions on market cap or sectoral allocations. The idea is to have a true multicap strategy without any further constraints. The stock selection itself is bottom up and driven by Motilal Oswal AMC's QGLP framework. For any stock to qualify for the fund has to pass through the filters of Quality, Growth, Longevity and Price (Valuation). Also, we run a very tight portfolio of around 20 to 25 stocks. This we believe gives adequate diversification to optimize portfolio risks as well as create greater focus as the investment team is occupied with a lesser number of stocks at any point of time. The fund concentrates on a few sectors at any point of time after considering factors like economic growth, attractively priced stocks and sectors.
What are the traits you look for while including stocks in your portfolio?
The underlying idea is to buy only long-term compounding stocks, which there after can be held onto for as long as the compounding prospects continue to look to be above a threshold.
The stock selection is driven by our QGLP (Quality, Growth, Longevity and Price) framework. Any stock to qualify in our universe has to pass through the filters of Quality, Growth, Longevity and Price (Valuation). One can envisage these filters as gates which the stock needs to pass through during the evaluation stage. Once it passes through the filters satisfactorily the fund managers include them in the portfolio.
Let me explain further, in Quality, we look for both quality of the business as well as the management (competence and character) with a special emphasis on capital allocation. The idea is to look for companies which generate superior returns on capital employed across the cycle. We are also looking for companies which can generate superior and long lasting earnings Growth. Such companies have strong competitive advantages and operate in businesses with a large and preferably growing profit pool (ideally with value migrating in favor of our company). Price is also a very important factor that we consider while buying as well the appreciation we can expect over the next three years.

What kind of stocks never enter your portfolio?
Any stock that does not fit the QGLP framework is not selected at all. There is no strict no-go list but we tend to avoid certain kinds of stocks. We stay away from companies who have very low returns on invested capital across the cycle. Both internal and external factors maybe responsible for this. Internal factors may include poor management and bad capital allocation and external factors may comprise unfavourable regulatory environment and sustained bad macro environment. We also avoid companies where the runway of growth is limited or non-existent. Since we live in an era of technology driven disruptions, we keep coming across companies which have a very high chance of getting disrupted and eventually value migrating away from them. We like to avoid such companies. We also stay away from companies which we deem to be overpriced compared to their inherent value as well as ones which look optically cheap (on conventional comparative metrics like PE ratio) but do not present any obvious triggers which can lead to revaluation. So the negative filters in a way are the inverse of QGLP. So, while a stock is going through the evaluation process, it has to pass through each of these filters in order to be included in our portfolio. Considering that we own only 20-25 odd stocks, you can see that we must be doing quite a bit of rejections.
What are the factors that have contributed to the consistent performance of your fund in recent years?
Selecting the right stocks have worked in our favour. At any point of time, we study X number of ideas which are looking like attractive buys and each one has a hypothesis behind it as to why it should be bought. We have simply been fairly successful in avoiding the false hypotheses as well as accepting the true ones. The credit for this should go to the fund management team whose skills and experience of investing in Indian equities is largely responsible for this. One major factor that contributed to our growth is that we have been able to ride the growth of quality retail-oriented banks and non-banking financial institutions at a time when large section of the street was much more bullish on corporate banks and PSU banks. We have largely avoided the later because of looming non performing asset (NPA) issues. Looking back, I think it was the right decision. Our auto sector picks in two wheelers and passenger vehicles (PVs) were accurate as well with the companies delivering operating numbers as per our hypotheses. Even though stock prices are volatile I find great satisfaction from being able to predict a company's ability to compound its intrinsic value at a very high rate over the long term.
Do you regret any tactical misses in your portfolio? Are there instances when you didn't have or didn't have enough of a stock or you held on to it for too long?
While selecting stocks (an activity which entails predicting the future of divergent businesses from the outside) all of us make mistakes. The degree of mistakes however differ with different fund managers. Having been the best performing diversified equity fund since inception three and a quarter years back, clearly the mistakes have not been huge for us. But a few of them do bother me. They are:
Not foreseeing the fall in growth rates for Indian IT sector earlier than we did. We have shed almost completely our IT stocks burden and steered clear of it for the last three quarters.
Over allocating in the airline sector at a certain point of time was not a good idea because of its inherently volatile earnings which reflects poorly on its share prices.
Not buying more of some excellent compounder in the BFSI space early enough. Although the overall weightage towards BFSI has been very high relative to the Index but as growth investors we have noticed that this sector has seen some truly outlier earnings growth in the last three years (the retail financial space only).