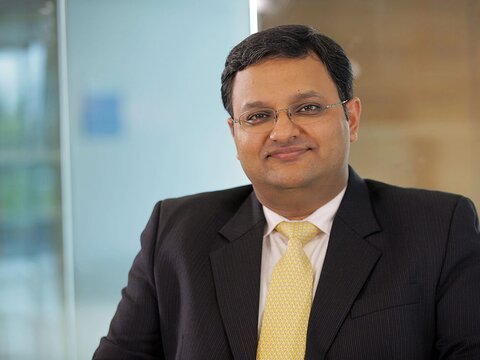 What is the investment strategy of your fund (including internal rules on investment universe, capitalization orientation and maximum cash allocation)?
The fund follows a flexible investment approach on the overall construct. Stock selection is combination of bottoms-up and top-down approach. In terms of market capitalization, we define the same as follows:
Large cap: Top 100 companies by market cap
Mid cap: 101 to 200 company by market cap
Small cap: 201-300 company by market cap
Companies below 300 rank by market cap are micro cap.
DSP BlackRock Opportunities Fund is a diversified flexi cap equity fund. There are no predefined market capitalization limits. However, the fund has had a bias towards large caps (usually more than 65%).
We can have a maximum portfolio weight of 10% in a stock and as an internal risk measure, we have a limit of 7.5% cash level.
What are the essential attributes for the stocks to be in our portfolio?
Key parameters looked at while identifying an investible stock and its potential portfolio weight include long term growth potential of the business, confidence on predictability of business variable, return on equity trends v/s its own history, management quality and stock valuation (relative to its own history and peers). Usually as a start, we don't do not put stocks into any baskets like "growth" or "value" or any other classifications.
What kind of stocks never enter your portfolio?
We tend to avoid managements who have constantly eroded minority share holder values with their business actions. However, there is no such negative list for us. Our focus is on the value of the business and the price we paying for it
What will you attribute the relatively consistent performance of your fund in recent years?
It is difficult to pin down the performance of the fund to just one to two factors. We believe the fund's consistent performance is the outcome of a disciplined, fundamental research-driven investment process, driven by a stable research team. More specific to the fund, having aggressive stock weight at times, timely profit booking and few top-own calls have worked in our favour.
Any tactical miss you regret (not having, or not having enough or holding something) in your portfolio?
We could have been more aggressive in reducing weights in a few sectors in the beginning of the CY.