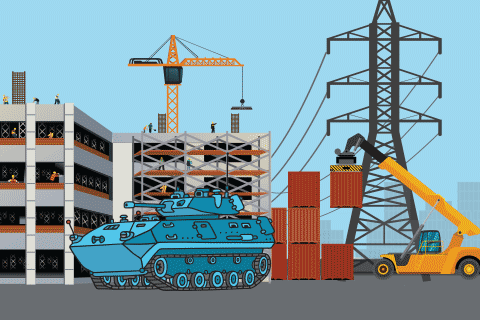 When it comes to equity investments, public-sector undertakings (PSUs) have generally been wealth destroyers in the last decade. Their poor performance reflects the fact that they have some structural problems. We generally dislike PSUs. Because they are government-controlled, they tend to lack long-term orientation due to changing political regimes. Owing to the absence of a goal-oriented capitalist owner, PSUs are generally not focused on maximising shareholders' return.
Moreover, in many businesses, they have a natural conflict of interest when it comes to choosing between social welfare and business. Their motive is not to make money. As an investor, you want your company to have a strong drive for earnings.
Post liberalisation, many PSUs have lost ground to their private counterparts due to sheer inefficiencies. For example, erstwhile market leaders MTNL, BSNL and Air India are struggling to keep up operationally. Out of 468 PSUs, 163 companies were loss-making in the last financial year.
But it is amidst gloomy scenarios that ideal investment opportunities often arise. Among PSUs, there are a few which are still high-quality businesses and have stood the test of time. We looked at five such state enterprises. These PSUs have strong moats thanks to their unique positioning and scale. They operate with pricing power, run a tight ship and, most importantly, generate excess cash. They have the highest margins and efficiencies in their respective sectors. In short, these PSUs perform like non-PSUs.
Here's the first one. Over the next four days, we will discuss the other four PSUs.