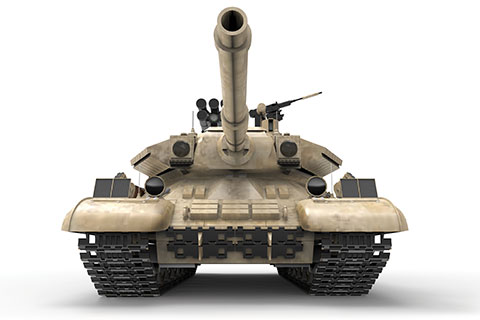 Bharat Electronics Limited (BEL) operates under the Ministry of Defence. It was established in 1954. BEL currently manufactures technology-driven products for military use, like defence-communication equipment, sonar systems, radars, naval systems, electronic-warfare systems, simulators, etc., and many other non-defence products.
Why we like it
Since the majority of BEL's revenues (89 per cent) come from the defence sector, it is a play on India's defence story. Since it is promoted by the Ministry of Defence, it becomes the default choice for defence requirements. BEL also has a track record of on-time work execution and timely delivery.
Secondly, the defence sector is technology-driven and requires huge investment in R&D, along with time and patience. Only a PSU can fulfil these requirements without worrying about profits for a long period. BEL has a strong R&D base, a lot of experience and is the biggest partner of Defence Research and Development Organisationn (DRDO).
Till recently, BEL had a monopoly in the defence sector, but now the sector has been opened up for private and foreign players as well. However, this is not likely to be a threat for BEL as it will take much effort and time for the new entrants to catch up with BEL. Moreover, many projects of the armed forces in India are highly secret, and hence BEL becomes the obvious choice for them.
What's more?
BEL's revenues have picked up recently and it is expected to continue to do well in the coming times. It has a very healthy order book. In FY16, the company has received orders worth `17,094 crore. The company is expected to receive even bigger orders in the current financial year, which include Akash missile system and cellular communication system. BEL is poised to explore the international market as well. Going by the current defence-expenditure trend worldwide, the company has a promising future.
Watch out!
The defence sector is highly policy-driven. Bureaucratic hurdles, government changes, etc., can hurt BEL. Entry of foreign player in the long term can pose some problems, especially in the high-end-product segment.
Our take
BEL has been the most rewarding stock amongst PSUs in the last three years. Healthy orders and its commitment for R&D make it a good long-term play on the defence sector. This story is part of the Promising PSUs series.