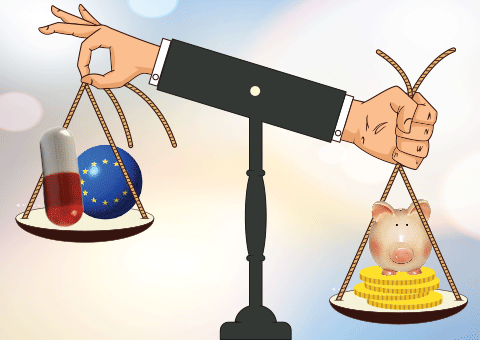 If you are a mutual fund investor, you would like to know where equity mutual funds stand in terms of performance in the first six months of this calendar year. Well, if so, be prepared for some surprises. Some of the biggest losers of last year are the heaviest winners as of the first half and we are not just talking about funds with a foreign focus. Most banking funds, which had a torrid time in 2015, have gained lustre in the first half of 2016. Pharma funds, on the other hand, lost money.
'Imported' returns
An analysis of point-to-point returns of open-ended equity funds for the first half of 2016 (ended June 30) reveals interesting trends. The fund universe consisted of 379 equity funds.
If you had invested money in Kotak World Gold Fund, a fund which invests in the stocks of overseas gold mining companies you would have lost 24.4% in 2015. But 2016 would have been a solid turnaround story for you. This fund has gained 91.47% in the first six months of 2016 and is leading the performance chart of all equity funds. DSP BlackRock World Gold Fund is a close second with 86.93% return in first half. It lost 18.46% in 2015 and earned a place among the 10 worst funds of last year. HSBC Brazil Fund is the 3rd best performer so far this year with 49.3% gain, after emerging as the worst fund among all stock funds in 2015 on account of a heart-breaking 43% decline in NAV. DSP BlackRock World Mining Fund and Birla Sun Life Global Commodities Fund (both international equity funds as well as duds of 2015) are placed in the 4th and 5th rank this year. A combination of increase in gold prices and roaring gold mining stocks appears to have done the trick this year for most equity funds that bet big on gold linked companies.
Emerging market and commodity-based international funds, which saw a setback in 2015, have made a comeback in the first half of 2016, helped by a rebound in commodity prices.
Banking on it?
Banking in 2015 was a down and out sector and so were the funds that owned it. But domestic equity funds which are heavily over-weight on banking and financial services companies, gained currency in first half of 2016. Kotak PSU Bank ETF and Goldman Sachs PSU Bank BeES Fund lost 32% each last year. Others such as Reliance Banking Fund, ICICI Prudential Banking and Financial Services Fund and Kotak Banking ETF Fund lost between 6-16% last year.
In the first half of 2016, Birla Sun Life Banking & Financial Services Fund gained 16.87%. ICICI Prudential Banking and Financial Services Fund has seen its NAV appreciate by 15.34%. UTI Banking Sector Fund is sitting pretty on 13%+ gains. Others have gained between 5.84-9.78%. While PSU bank shares overall received further punishment in 2016, private banks and housing finance companies did well.
Biggest losers
Out of 379 open-ended equity funds studied, about 16% or 60-odd funds delivered negative returns in 2016. It might seem surprising but the worst funds also belong to the international equity category. Europe is a bad word these days. DHFL Pramerica Top Euroland Offshore Fund (-13.46%) and Invesco India Pan European Equity Fund (-12.62%) topped the loser list.
Pharma funds, the top performers of the last few years, lost their sheen in 2016. Reliance Pharma Fund (-10.57%), SBI Pharma Fund (-9.82%) and UTI Pharma & Healthcare Fund (-5.4%) have witnessed sharp NAV drops year-to-date.
Concentrated bets on the PSU space, media, power, etc. also did not do well in the first half. Baroda Pioneer PSU Equity Fund lost 7.55%, ICICI Prudential Exports and Other Services Fund lost 3.24%, SBI PSU Fund dipped 2.08%, Reliance Media & Entertainment Fund fell 1.65%, Reliance Diversified Power Sector Fund dropped 1.55% and Sundaram Entertainment Opportunities Fund saw a loss of 1.28%. These are not big losses, but they figure in the top of loser-list nevertheless.
(Figures as on June 30th, 2016)