Vinit Sambre, co-fund manager of DSP BlackRock Micro Cap Fund, says that mid- and small-cap stocks look attractive from a 2-3 year investment horizon.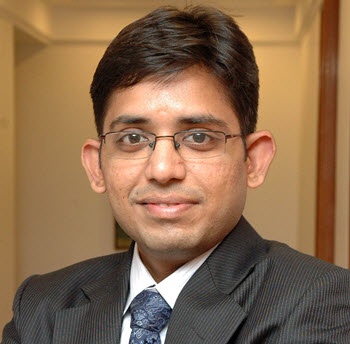 What will you attribute the good performance of the DSP BlackRock Micro Cap Fund in the mid- and small-cap category to (stock selection or any particular sector call)?
The fund follows a bottom-up stock selection approach and the performance is mainly linked to the stock selection strategy.
What is your strategy while managing this fund?
We use a bottom-up stock selection process while managing the fund. We select companies which have good management, cash flows, ROCE, and those having a competitive advantage in a particular sector. We follow a buy-and-hold approach, which is essential for a small- and mid-cap strategy. We also look at some cyclical businesses which are at the cusp of a turnaround and where ROCEs are expected to move up in the foreseeable future.
Valuations of many mid- and small-cap stocks have turned expensive. In the current scenario, where are you finding opportunity?
You are right. The mid- and small-cap category has significantly outperformed in the last 6-7 months and the valuation gap between it and large caps has narrowed down to an extent. But we believe that this is typical of a bull market, where once we have confidence in the broader economy, well managed mid-caps and small-caps tend to outperform.
The story in case of mid- and small-caps is about superior growth prospects in an expanding economy. In that scenario, we still feel that mid- and small-cap stocks look attractive from a 2-3 year investment horizon. Some sectors which look good are pharmaceuticals, financials, consumer discretionary and engineering.
What are the key risks faced while choosing stocks in this fund?
Since many companies within this category are not well-researched and well-covered, the information availability is poor. Hence, our skill set of identifying the stock and understanding of the management becomes very important. Secondly, stocks are generally bought with a long-term investment horizon as low liquidity restricts regular turnover. Hence, we carry out detailed due diligence to mitigate these risks.
What kind of stocks never enter your portfolio?
Stocks which do not meet our parameters do not qualify for investment. We avoid stocks with low quality/inferior management track record or companies with corporate governance issues.
Out of hundreds of stocks in the mid- and small-cap segment, how do you narrow down in the portfolio?
The basic qualification criteria (ROCE, management quality, growth, cash flows, etc) eliminate a lot of companies. Regular management interactions and feedback from across the value chain improve our decision-making process.