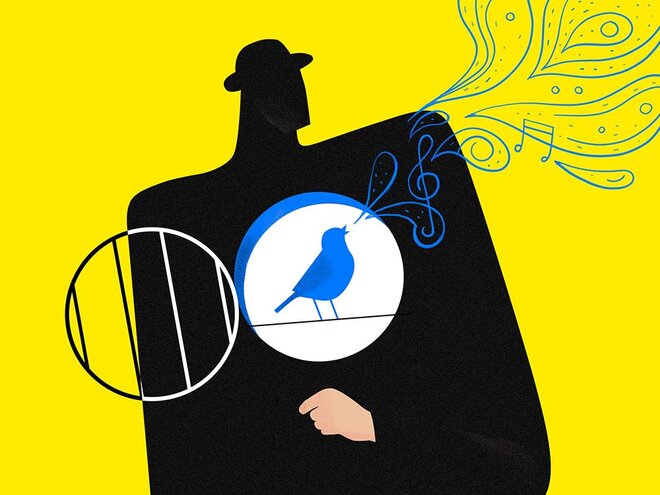 A friend retired recently, if retired is the word, after spending half a century in assorted well-paying jobs all over the world, and finally returning home to a cottage in his small town, where he now proposes to settle down, happy as a lark.
Of course, I know, and so does he, that he will do nothing of the kind, and will one of these days uproot himself and take off to his old hot spots, back again to the bright lights of Piccadilly in London, or watching young nubile actresses flitting in and out of nightclubs in Hollywood. This is what he had always wanted to do, and although he says he has given it all up, I have my doubts.
I happen to have another friend, who has done exactly the opposite. He has stayed put in the same town, more or less in the same house, doing the same job, reading the same paper every morning, collecting his salary every month from the same bank, greeting the same shopkeepers on his way to office, and having lunch in the same restaurant. It is a routine he has kept up in the last forty-odd years and has never heard of Piccadilly and never felt like visiting the place, even if he could afford it.
Many will say that the man about town has made a big success of his life, since he has managed to see a great deal of the world, almost certainly made a packet for himself, and must be a happy man. The other man, who also happens to be his friend, has led a boring unidimensional life, and is, for all practical purposes, a failure.
Wait a minute. Did I say failure? Not quite. He was not quite the man we believed he was. While his daytime job was of a cashier in a bus company, his nights were different. He was a closet poet and kept scribbling his little stanzas on the back of old envelopes, which he squirreled away in his drawer, while he collected cash from his conductors and gave them their little slips.
What did he do with his little poems? Initially, they appeared in some obscure magazines where nobody noticed them. But as his fame grew, they appeared in books, the kind of books you find only in the libraries or with college students preparing for their exams. Suddenly, one day, I read in the papers that he had received a national prize and would come to Delhi to receive it. As far as I know, he never came to Delhi, for he had not stirred out of his small town, and he had no idea how to manage it.
My other friend sees him from time to time - they live in the same town - and tells me he has not changed at all. He is now a famous man, at least in his small circle, but fame has not gone to his head. He is still the same cashier, though, as I said at the beginning, he has retired on his meagre pension and the money he received as prize.
We all seem to lead double lives, something we have been doing for centuries. T S Eliot, who received the Nobel Prize for his poem "Waste Land" was for years a clerk in a bank, and so was P G Wodehouse, before they dumped their jobs and took to writing on a full-time basis. Eliot, a very careful man, continued working in a publisher's office for years, even after he had received the Nobel. He used to travel from Chelsea, a London district, to Russell Square, every day by bus, and so did I, and we often shared a seat. Eliot always had the exact change, something most of us didn't. And he always got out at the same stop and walked to his office.
George Orwell was different. He never had the right change when we travelled by tube and had to go around collecting the same. He was also not quite sure of his stop and often went past it to a wrong destination. But he was very careful with his prose and chose his words carefully, as carefully as did Eliot. The two were not friends.
My friend, the poet-cashier, is not unique. The woman who helps my wife in the kitchen writes short stories. We had a driver in Delhi who translated English poems into Punjabi, not an easy job. Our electrician was always reading Sanskrit books and attending Sanskrit classes. And an income tax commissioner I know is a well-known classical singer.
Who says we are a poor country?