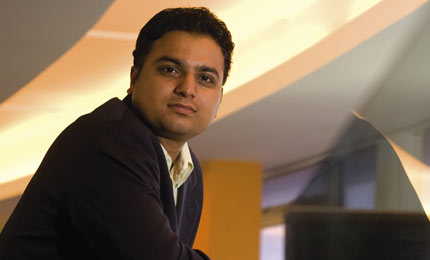 Why have infrastructure stocks fallen so hard?
A number of reasons have led to a fall in infrastructure stocks (comprising capital goods, construction and real estate) in recent times. Let me take you through my reading on the same. Firstly, infra stocks had become the darlings of institutional investors and suffered from over-ownership. When a flight of capital took place starting early 2008, naturally, these over-owned counters were liquidated by FIIs, resulting in a sharp fall.
A number of factors went wrong for the sector at the same time. Order backlogs didn't exactly materialise into revenue as per simple mathematical calculations. For instance, spreadsheets calculations assumed a Rs100cr order add 20%, 30% and 50% to company revenue in year one, two and three respectively. This was not to be. Execution delays started creeping in. Real estate companies missed or are expected to miss their square feet addition guidance by big margins in many cases.
Fresh order inflows are expected to slow down due to India Inc's balance sheet constraints and the upcoming state and central elections. Inconsistent IIP data in certain months also worsened matters. The likelihood of rising cost of inputs pressurising margins added to the fears.
Not too long ago, upsides declared by the analyst community for these stocks comprised 40% target from embedded value. Today, asset prices are seen at risk (real estate prices expected to fall by 10-20% in next six months), rising interest rates are lowering BOT values and a falling stock market has resulted in IPOs and private equity issuances getting delayed. Therefore, the embedded value unlocking concept has gone for a toss. P/E multiples were significantly higher than many other sectors. This explains the fall witnessed in recent times.
Do you see high infrastructure spend in the near future?
The sector faces some medium term headwinds. The last budget did not give the needed focus on infra spend as far as I am concerned. A near Rs700bn waiver to farmers and a rising fertilizer and crude subsidy burden is threatening to widen the country's fiscal deficit. This will hamper the government's ability to spend on infrastructure.
State elections mean temporary halting of irrigation and other state-related infra tenders. Central elections, officially scheduled for May 2009, too will keep focus away from development. Further, as seen in the past, in case of a change in power at the Centre, the new government takes time to evaluate existing projects, reallocate funds and even rename them. This process can take anything between 6-10 months and affect infra progress in the interim. Having said that, there is no doubt in my mind that infra development has to continue at a rapid pace if India wishes to sustain a 7-9 per cent GDP growth for a decade or more.
Do you feel the current government has not done much by way of infrastructure development?
The pace of infrastructure building has been robust for the last many years — during the rule of the present government, as it was during the one prior to this. Infra development is a pre-requisite for growth; well understood and accepted by all. So irrespective of the hand at the Centre, the long term pace of reforms and development will continue. Political will is not as much an issue any more as financial constraint.
Do you think P/E re-rating will ever bring stock prices back to the exuberant levels seen prior to January 2008?
Not this year for sure. Rising crude and inflation continues to affect Indian equities and the pain may last a while. As a matter of fact, many infrastructure stocks are still trading at multiples higher than that of the Nifty and Sensex. So, a further fall is on the cards. It's too premature to answer this question but when dark clouds recede; crude cools off (our 20-year price assumption is US$80) and inflation is brought to acceptable levels, markets and infra stocks will turn buoyant once again.
Where do you think investors should invest now?
Part money can be invested in defensives like FMCG, IT and Telecom. Gold is another good investment option at current levels. Interest rate sensitives are a clear avoid; so are mid caps, since large caps are available at half their value or less. A good option would be to invest in mutual funds that invest in the top 100 stocks by market capitalisation. But this has to be from a long term horizon of nothing less than 2-3 years. Earlier, India was a top-down story with low inflation and high GDP growth. However, the dynamics have now shifted to a bottom-up game.