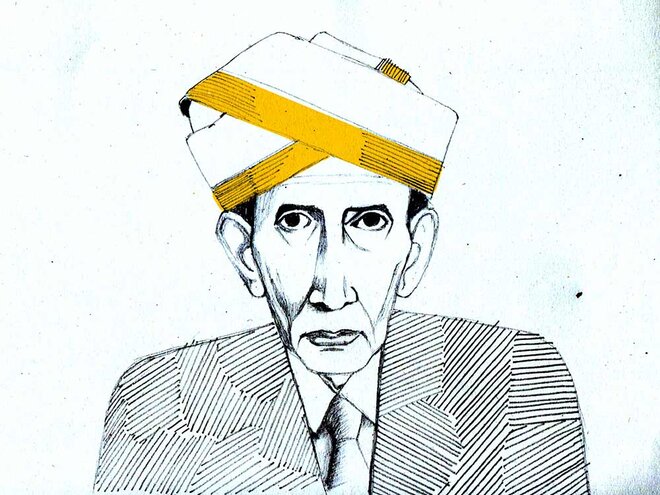 This is a story of three powerful men. Two are from India and one from the US, which our friends in the government, particularly the ministerial types, might cut out and stick on their five-star walls.
Paul Volcker, who used to be chairman of the United States Federal Reserve, equivalent to our own governor of the Reserve Bank of India (RBI), was a New Yorker but his office was in Washington. His wife was ailing and stayed in New York and since he could not afford a second establishment in Washington, he lived alone in a two-room apartment in a run-down hotel in the capital and commuted to New York every weekend. The government could not pay him extra, so he paid his own bill. At the end of the tenure, his bank account was in the red but rules were rules and Volcker had to grin and bear it.
Our own Visvesvarayya was an engineer and later became the Dewan of Mysore. He was so punctilious about what was his and what was government's that he carried two sets of candles – this was before World War I, when there were few kerosene lamps – during office tours. Promptly at eight o'clock at night, he would put out the government candle and light up his own, since he was not on official duty. Visvesvarayya was among our early Bharat Ratna recipients.
Fifty years after Visvesvarayya was busy lighting candles in the dark bungalows of Mysore, C. D. Deshmukh, who had just retired or was about to retire as the country's first Governor of RBI – which would be his last post – was thinking of settling down in London where his family lived.
I ran into him casually in India House, which at that time, just after Independence, was our only embassy in the world. Krishna Menon was in charge as High Commissioner and I was one of his secretaries. We were kept busy by the throng of visitors from India, most of them politicians and bureaucrats who were descending on London in droves and made our lives miserable.
As some kind of a politically knowledgeable secretary, I had to take them around, show them the sights and occasionally feed them in posh hotels where the management had never heard of chicken curry and rice, the only dish the Indian guests cared for.
Deshmukh was a famous name but I had never met him and could not place him. So, when I saw him sitting quietly in the visitor's room, I walked up to him and asked if there was anything I could do for him.
At that time, most civil servants returning home had problems about their pensions and we had actually a special office to deal with them. Deshmukh also had a problem about his pension, but it was a minor one and I told him we would try and sort it out before he retired or returned to India. Deshmukh did not tell me even once that he had been the Governor of the RBI and did not try to pull rank. He visited us two or three times, once with his daughter and always sat in the visitor's room. Only once did he visit my room, when I had tea with him and took him to meet Menon in his chambers.
On the day of our final meeting, I walked him downstairs to the entrance where a car was waiting. I told him that the car would take him home or wherever he wished to go.
Deshmukh looked at me and then looked at the car. "I am sorry," he said, "I am not on official duty" and before I could bid him goodbye, he had crossed the road and was sprinting towards the London School of Economics, from where presumably, he would take a tube and go home.
I did not see him again until, five or six years later, he had surfaced as our finance minister in Delhi and was delivering budget speeches. I hope he had his pension sorted out by then.
This article was first published on January 04, 2010