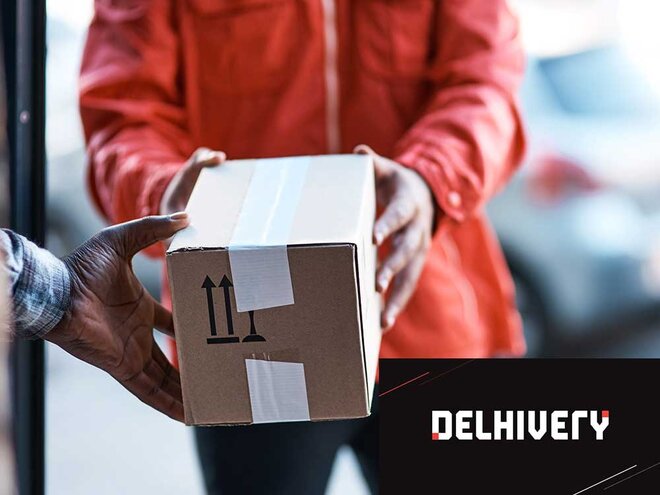 Established in 2011, Delhivery is India's largest and fastest-growing fully integrated logistics company in India. Since its inception, the company has delivered over 1.2 billion orders and has a network presence in 17,488 pin codes. The company has a 22 per cent e-commerce parcel market share and 14.27 million square feet of logistics infrastructure. It serves 23,113 customers such as e-commerce, D2C, SMEs, etc. The company's services can be divided into five categories:
Express parcel: This is Delhivery's largest service offering. As the name suggests, it delivers packages from one place to another. In 2016 it launched a heavy goods service, which includes warehousing and delivery of large electrical goods, white goods, etc. This service contributed 69.9 and 61.5 per cent during FY21 and nine months ended FY22.
Partial-Truckload freight (PTL): This service focuses on the B2B segment with competitive rates. Goods of multiple customers are moved through a single truck in which customers pay only for the space they occupy, thus bringing costs down for them. This service contributed 10.5 and 18.0 per cent during FY21 and nine months ended FY22.
Truckload freight (TL): Through its freight brokerage platform 'Orion', it connects shippers with fleet owners and truckload. Shippers state their requirements, and fleet owners bid for the job on this platform. This service contributed 5.9 and 3.9 per cent during FY21 and nine months ended FY22.
Supply chain services: Delhivery provides end-to-end supply chain services to e-commerce and corporate customers. This includes warehousing, transportation, infrastructure, network and technology. This service contributed 10.9 and 7.3 per cent during FY21 and nine months ended FY22.
Cross-border services: This segment provides door-to-door and port-to-port parcel services from and to India powered by its global shipping service 'Starfleet'. The company has partnered with Spicejet and Indigo to enable charter and block space cargo. This service contributed 2.6 and 5.5 per cent during FY21 and nine months ended FY22.
Like the traditional third-party logistics model, Delhivery also follows an asset-light model where it leases net network infrastructure to match its rapid growth. It has network partners such as franchisees, retail partners and delivery agents who use their physical assets to participate in the platform. 99.5 per cent of the company's trucks and other vehicles used are hired from third party fleet owners. The company has also made several acquisitions in all of its operating segments, such as Spoton (PTL), Roadpiper(TL), Primaseller(Supply chain), etc., to strengthen its business.
The Indian logistics sector is expected to grow at a 9 per cent CAGR till 2026 to $365 billion from the current $216 billion. The main drivers for this growth are the penetration of e-commerce and D2C businesses, enterprises' changing needs, and sector-friendly policies. While there are many traditional players in this segment, Delhivery's mesh network and superior technology will help grow at a faster pace.
Strengths:
1. Rapid growth and huge scale: Since its inception, Delhivery has grown rapidly. It currently services 90.6 per cent of the pin codes in India and has 122 gateways, 21 automation sort centres, 93 fulfilment centres, 35 collection points, 31 returns processing centres, etc. This growth has also resulted in tremendous growth in its revenue. From FY19 to December 2021, the company's revenue has increased at 47 per cent CAGR.
2. Strong customer relationship: The reason for this massive growth that Delhivery has managed to achieve is its customer relationship. It has 23,113 active customers, which includes e-commerce, electronics, lifestyle, FMCG, industrial goods, automotive, healthcare and retail. Most of the major e-commerce players and over 750 D2C brands have partnered with the company. Several customers use multiple services offered by the company.
3. Proprietary technology and data intelligence: The company has improved supply chain efficiency through its superior technology. Its technology stock consists of over 80 applications, including all supply chain processes. The company collects vast amounts of data and uses machine learning to analyse traffic, weather, field teams, etc., making the process more efficient. Superior technology and a high level of automation have allowed the company to become a leader in this segment.
Weakness:
1. Loss-making and cash-burning: Delhivery continues to make losses and burn cash despite its rapid growth. As the company's revenue increases, its loss has also been increasing. For nine months ended December 2021, the company's revenue increased 82 per cent, but at the same time, loss expanded by 200 per cent, primarily due to freight and servicing costs which increased by 72 per cent during the same period. Except for Rs 4.8 crore positive operating cash flow in FY21, it has been burning cash every year.
2. Revenue concentration: Although the company has diversified its customer base and has acquired many, it still depends on the top five customers. During FY21 and for the nine months ended FY22, these large customers contributed to 42.6 and 44.0 per cent of total revenues. If these e-commerce companies decide to switch clients, that would drastically impact Delhivery's revenue.
3. Increasing attrition rate: While the monthly average attrition rate is just around 2 per cent for permanent employees, the attrition rate for contractual employees has been increasing over the years. From 14.9 per cent in FY19, the monthly average attrition rate has increased to 22.5 per cent for the nine months ended FY22. Since the company primarily hires contract employees, a bad reputation may make it difficult to continue smooth hiring.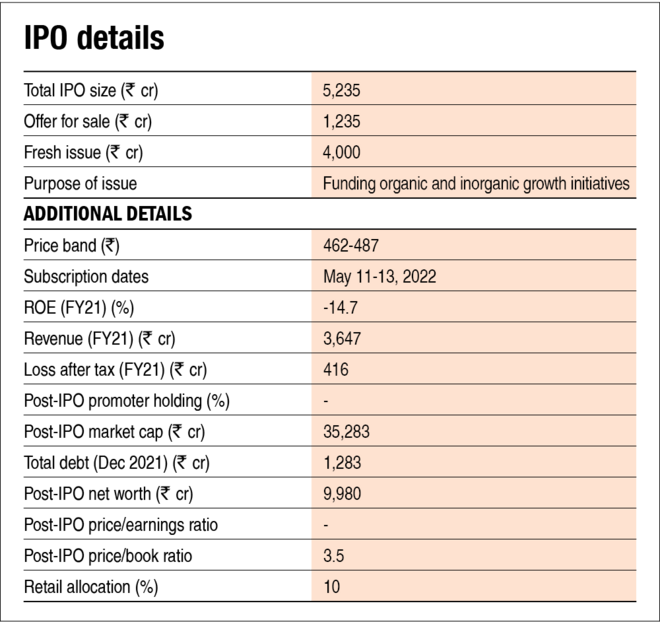 Also read Delhivery IPO: How good is it? to learn how we evaluate Delhivery on various metrics.
Disclaimer: The author may be an applicant in this Initial Public Offering.