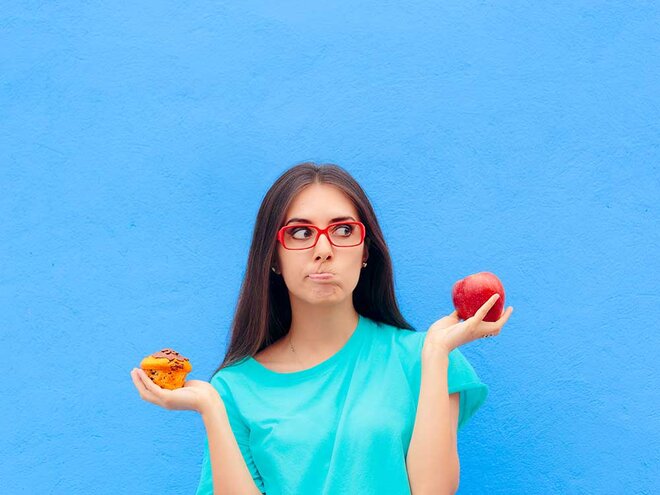 Investors often want to compare equity-linked savings scheme or tax-saving funds with unit-linked insurance plans as they both invest in equity and come under the same 80C umbrella. Our readers know that we discourage investing in ULIPs and prefer ELSS. For insurance, we prefer term insurance, which gets you a large cover at a low cost.
Yet the sales pitch for ULIPs continues to tantalise investors. You pay a single premium and get the benefits of both life insurance and equity investments. At the time of maturity, the insured gets the investment value back, unlike term insurance plans where no benefit is given if the insured survives the policy tenure. Given this, ULIPs seem to provide a win-win situation to the insured. After all, something is better than nothing, right? Well, not always.
Although ULIPs have been in existence for a long time, the product has undergone massive changes only over the last few years. Earlier, the biggest hindrance to investing in a ULIP was its exorbitant charges but they have now come down. Hence, we are now receiving many queries from our readers on whether ULIPs have now become a better tax-saving alternative than equity-linked saving scheme (ELSS), given that the former enjoys a more favourable tax treatment. So, in order to find out a better option between ULIPs and ELSS, here is a comparative analysis of the two based on the costs involved and their tax treatment. Although the return is an important parameter that an investor would like to consider, we will discuss it later. For now, we assume that both the options deliver the same returns.
Which is costlier?
ELSS has a single charge called 'expense ratio' that you need to pay to a fund house as a percentage of your investment value every year. In contrast, ULIPs come with a long list of charges that are borne by an investor. Historically, this exorbitantly high-cost structure earned ULIPs a bad name, as a good portion of the annual premium used to get deducted at the start of the policy. Thereafter, only the residue was invested in the ULIP fund. These charges were meant to cover the agent's commission and were particularly high during initial years - typically around 6-8 per cent in the first year, 4-6 per cent in the next two years, 2-3 per cent in the next five years and so on. Some policies charged even higher than this!
Although the quantum of these charges has come down over the last few years owing to various factors, ULIPs are still saddled with a fleet of charges. These charges vary across different insurers and various plans. Here we provide a broad overview of the typical cost structure of popular ULIP plans available these days (see table 'Indicative annual ULIP charges').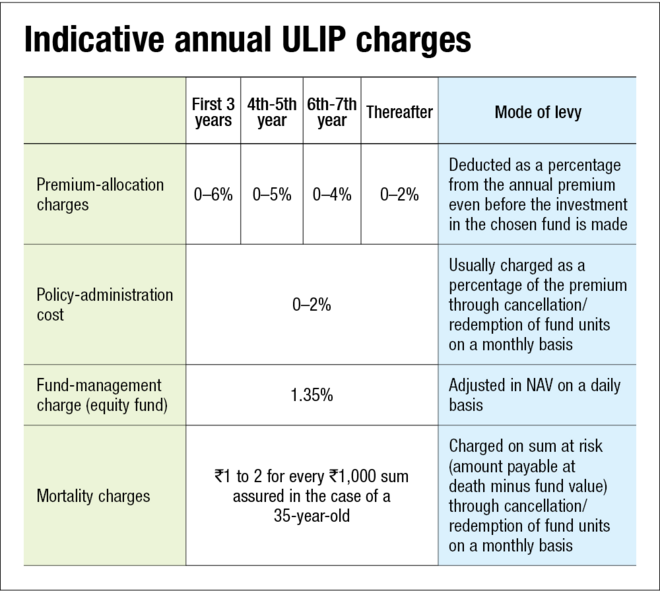 In the case of online variants of ULIPs, it is very likely that these charges would be on the lower side as they eliminate the role and expense of the insurance agent. In fact, some policies do not even charge anything for premium allocation and policy administration.
The expense ratio of ELSS is similar to fund-management charges in the case of ULIPs. However, the former currently has a category-average expense (direct plan) of 1.05 per cent, which is about 22 per cent less than what most ULIPs charge in the case of an equity fund. Not to forget, fund management is only one of the charges associated with ULIPs, as demonstrated in the table 'Indicative annual ULIP charges'. So, despite a decline in charges, ULIPs are still more expensive than ELSS. Aren't ULIPs supposed to be more expensive, since they bundle life insurance as well? One may wonder. Yes, of course. But are they able to deliver the intended outcomes better than an ELSS, combined with a separate term-insurance policy? Read the next and the last part of this series to find out!