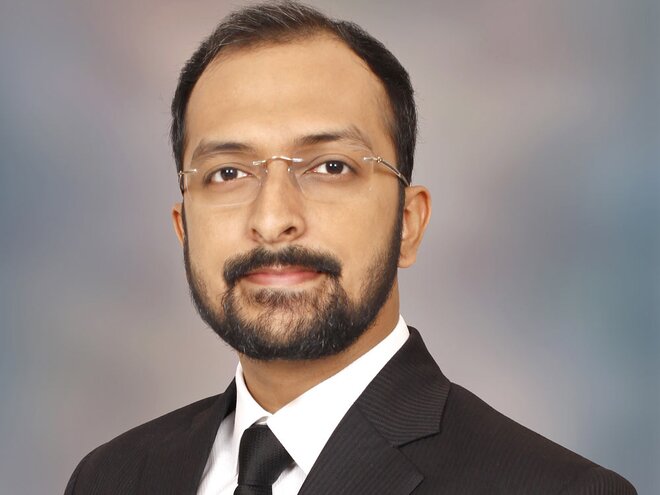 2021 has been a good year for oil & gas and metal & mining companies, both in terms of profits and stock returns. Will the momentum continue in 2022? How long will this upcycle last?
2021 has seen an interesting time for oil & gas and metals, with metals outperforming energy for the most part. Will 2022 be as good as 2021? Most likely not. But will the momentum continue in some form? We would think so, keeping some possible near-term headwinds in mind.
On the macro side, inflation expectations are still strong, and commodities are an inflation-hedge. Although incrementally both monetary- and fiscal-policy support is reducing, a combination of both versus the pre-pandemic levels provides a stable backdrop for commodities. There could be near-term demand headwinds by Fed tightening and dollar strengthening, but a lot of this already seems priced in. China has shifted its policy gears from growth at all costs to decarbonisation, financial stability and moderate growth. A key risk remains the uncertainty around the new heavily mutated COVID variant.
For oil, the discipline exercised by OPEC+ has been extraordinary, with regulated additions of 400 KBPD every month. The slow recovery of US shale volumes indicates strong capital discipline. Capex in exploration has fallen by over 70 per cent from the peaks in 2014-2016 to 2020-21. These bode well for prices in the near term. We do believe energy transition is inevitable, and even though oil may be a long-term sunset asset, these are indications of a price upcycle, albeit with timing and downside risk.
On the gas side, we believe the domestic market is at an inflection point for volume growth driven by transportation, domestic PNG, industrial PNG, and fertilisers, supported by new areas licensed out. The gas sector is also a proxy for the clean energy shift of the country. Internationally, the gas markets have seen exceptionally high prices (>4 times of normal) as we speak. We don't see this as sustainable and expect the international market to normalise over time after winters. We expect the domestic gas sector to be structurally positive vs cyclical from here on.
For metals, decarbonisation is a key demand-side driver, with metals like copper, aluminium, and steel required across green capex like electric vehicles, solar & wind power and grid infrastructure. Supply-side investments have remained restricted 2016 onwards, and further production restrictions from the Chinese focus on environment are also coming in. Thus, supply growth lagging demand growth bodes well for prices structurally. From an Indian context, the companies are exercising better capital discipline than past, and deleveraging and balance-sheet strength help in converting the debt portion in the enterprise value to equity.
Ultimately, how long the upcycle lasts is a tricky call to take. Our analysis makes us apprehensive about a broad-based supercycle across commodities, as we have not found indications pointing towards that yet.
Supply bottlenecks should ease and crazy prices for some commodities like iron ore, coal, lumber are seeing some softness that can continue. Commodity equities are disproportionality under-represented still and their profitability makes them sound long-term investments at selective valuations.
2022 could be an interesting year for commodities, and we believe it presents a good investment opportunity for investors.
This interview was conducted in December 2021.
Also in the series:
Sectoral outlook 2022: Automobiles
Sectoral outlook 2022: Banking and finance
Sectoral outlook 2022: Chemicals and textiles
Sectoral outlook 2022: Consumption
Sectoral outlook 2022: Healthcare
Sectoral outlook 2022: Hospitality, Travel & Tourism
Sectoral outlook 2022: IT & Telecom