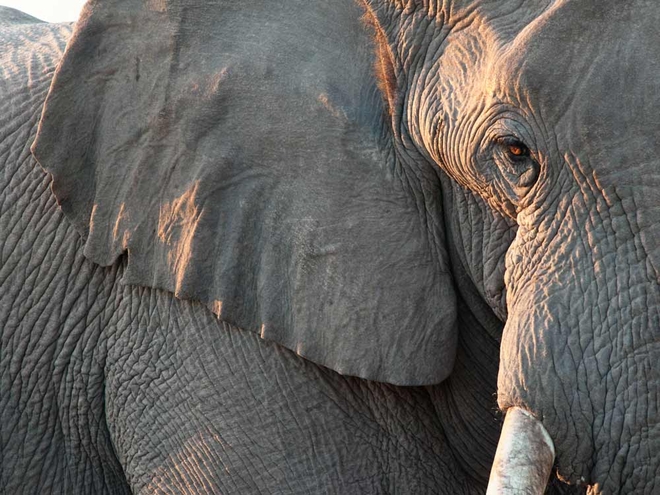 The category of large-cap equity funds is the largest in terms of AUM. With assets of over Rs 5 lakh crore, the category has over 30 per cent share of the total AUM of all equity-fund categories taken together. Even if we exclude the biggest two large-cap funds which receive a bulk of equity investments from the EPFO (two ETFs from SBI Mutual Fund which manage Rs 1.8 lakh crore), the category remains the largest, with about a fifth of total equity AUM.
However, with 132 funds, it is also the most crowded. This is as per the Value Research classification system, which clubs the actively managed, passive as well as focused funds investing in large-cap stocks into a single category.
The investment case
Large-cap funds are the most conservative lot among pure equity funds. They inherit this trait from the underlying stocks they invest in. The stocks of well-established businesses are usually the most resilient to not only the equity market's ups and downs but also to the swings in business and economic cycles, hence providing stability to an investor's portfolio. But they are also expected to generate more modest returns vis-à-vis the smaller companies.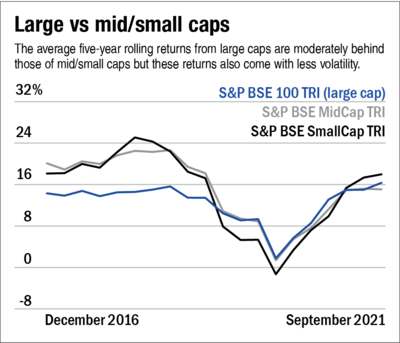 In any block of five years between 2011 and 2021, the returns of the BSE 100 have averaged at 14 per cent per annum while those from BSE MidCap and BSE SmallCap at 16.6 per cent and 17.3 per cent. So overall, large caps offer a pretty solid wealth creation potential with a relative peace of mind. Conservative equity investors will gleefully accept that.
The mad passive rush
With the Indian equity markets moving into overdrive in the last one year, fund companies have lined up a flurry of large-cap passive funds. Most of them are niche, strategy-based or smart-beta products and they are yet to taste success in any meaningful way. Our advice is to simply ignore them for now. Passive funds do have an appeal, particularly for first-time equity investors and the ones looking for simplicity of choice. But it holds true only for the more mainstream, broad-based ones. Most of the niche, narrowly focused passive funds coming your way in large numbers are yet to prove their worth, have higher costs and, in case of ETFs, low trading volumes. So, steer clear of the noise created by their high-decibel marketing pitches.
Active vs passive
Outsmarting the large-cap index is clearly tougher than it used to be and as a result many actively managed ones are falling by the wayside. Year 2018 gave them a big jolt when just three of the 34 actively managed ones could beat the BSE 100.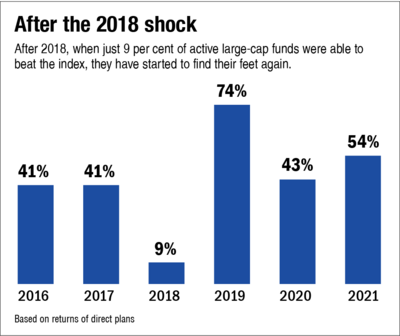 But in the subsequent years, they have put up a better show. On a rolling three-year return basis in the last one year, 12 active large-cap funds (about a third of all) have been ahead of the index more than 50 per cent of the times. These numbers are for the direct plans and, of course, they'll look poorer for the regular plans.
So clearly, a lot of large-cap funds are in a spot of bother but there are quite a few bright spots too that have been consistent outperformers or are clawing their way back after the 2018 debacle. Costs will continue to play an increasingly important role to separate the better ones from the rest.