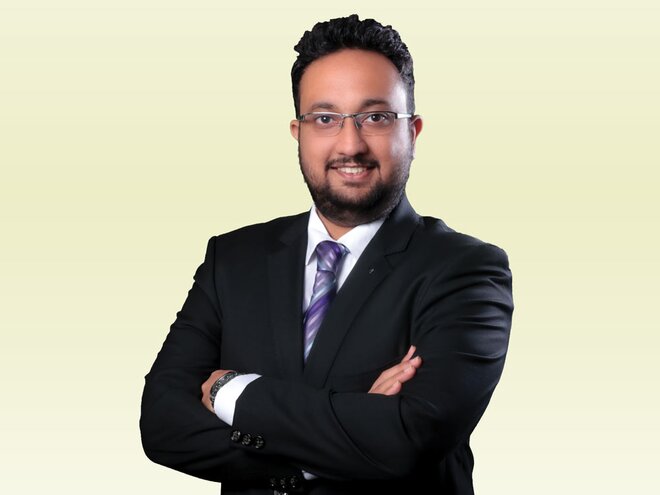 Revision of expense slabs by the regulator, the push towards passives, and the anticipated entry of several new AMCs translate into a greater focus on cost. Do you believe there is potential to drive the costs (expense ratios) down substantially from the current levels while still running the business profitably?
Investors in today's time are extremely cost-conscious, which has led to them either going direct or passive. We are of the firm belief that investors now need to see value before they incur the TER that they pay to a fund. Keeping this in mind, at Samco AMC, we decided that we are going to be India's first AMC to make daily disclosures on the active share of our funds. Active share is what calculates the degree of overlap between the constituents of an active fund and those of its benchmark. Our endeavour is to build funds which are truly active with a high active share of over 75 per cent so that when investors pay an active TER, they are truly getting an active fund which is widely different from the index. There's no need for an investor to pay a TER of 2 per cent to buy a fund that has a low active share because in that case investors would be better off buying low-cost index funds.
Asset-management companies are scale and operating-leverage plays. Even if there is pressure on revenues, as long as companies maintain a lean set-up and build a business on sound unit economics, it's possible to run the business profitably and generate a reasonable rate of return.
What is your strategic roadmap? Where do you visualise your AMC five years down the line?
Samco AMC is built on the principles of stress-tested investing, which means we intend to own those businesses only that can survive in a disruptive world and can compound investors' wealth over time. That said, our intent is to only launch funds that truly pass stress tests that are built on our HexaShield Framework. We want investors to know that when they invest in a Samco Fund, they are getting a truly stress-tested fund. And this means, we will refrain from filing funds in every category and definitely try to avoid funds in categories which fail our stress tests, like infra funds, PSU funds, dividend-yield funds, where the certain elements of risk are disproportionately high.
Our goal as an AMC is to be the best mutual fund in India, which we define as a fund which generates high risk-adjusted returns over the long-term. We hope to consistently top the Sharpe and Sortino charts and we are an equity-focused asset manager and our goal is to be one of the top players in the equity mutual fund segment in the next few years.
Rapid-fire questions:

Investment guru/manager you admire the most: So many that it would be unfair to state one but Charlie Munger and Philip Fisher would be on top of the list.
Business leader you'd like to emulate: Bill Gates
The most rewarding financial investment you've ever made: Setting up Samco.
Money mantra you swear by: When investing, buy shares in a company only if you'd be fully comfortable buying 100 per cent of the company (assuming you had the money); else, don't.
If not a money manager, you'd be: A stand-up comedian.