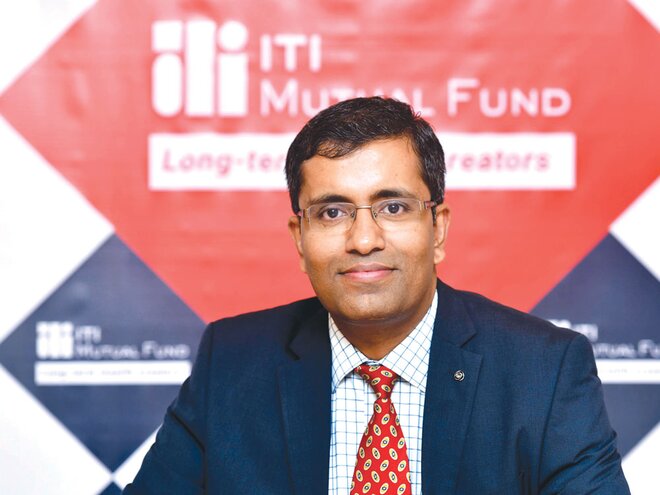 Revision of expense slabs by the regulator, the push towards passives, and the anticipated entry of several new AMCs translate into a greater focus on cost. Do you believe there is potential to drive the costs (expense ratios) down substantially from the current levels while still running the business profitably?
Costs have to be kept in check while running the business. Expense ratio rationalisation by the regulator is a good move for new players to come up in the business. Next decade will be a period of massive earnings-growth rebound in the economy and also the reversal of the free money floating around. Therefore, I strongly believe that passives can't compete with active funds during this period. So, all the noise around passives will automatically die down.
For bigger AMCs, there is a massive scope to drive the costs down by reducing the large branch infrastructure they have. For upcoming AMCs like us, we have to build business by putting basic infrastructure in place, which means incurring costs to build the connect with distributors and investors.
Many people these days take to equity investing by owning the stocks directly. Innovations like smallcase are further catalysing this trend. What implications do you see on the businesses of mutual funds? Can they pose a challenge to the growth story you would envision for the fund industry?
Valuation expansion in consumer-oriented sectors over the last 10 years (consumer finance, consumer retail, consumer staples) was the only game in town. So, active fund management had no meaning. If you had stayed put in these sectors irrespective of the valuation, then in the eyes of the investors, you would have succeeded. This situation happened because our economy was doing badly and most of the core sectors connected to the economy were doing badly, so there was no opportunity to invest in other than those sectors mentioned above.
At the same time, the massive monetary easing done by global central banks in the last 10 years and also the massive money printing done by them had created a massive dislocation in the valuation multiples. Too much money has chased very few sectors and those sectors became crazily overvalued, which is beyond the sense of economic value principles. I strongly believe that with the possible tapering by the US Federal Reserve starting soon, the equation can reverse and the valuation aberration existing today will normalise, which will make the actively managed mutual funds and professional fund management very valuable.
When free money is floating around and no value for money exists, momentum works and people directly investing in equity may feel it is quite easy to make money looking at charts and momentum indicators, but that thesis will get thrashed in times to come because the buying was not done on fundamental research or valuation principles. As Warren Buffet says, "Only when the tide goes out do you discover who's been swimming naked."
Rapid-fire questions:
Investment guru/manager you admire the most: Charlie Munger and Howard Marks
Business leader you'd like to emulate: Warren Buffett
The most rewarding financial investment you've ever made: Investing in stocks
Money mantra you swear by: Don't lose money and make money by remembering that markets/businesses/asset classes can go through significant performance cycles of booms and busts
If not a money manager, you'd be: Freelance bottom-up investor and a teacher of value investing for youngsters