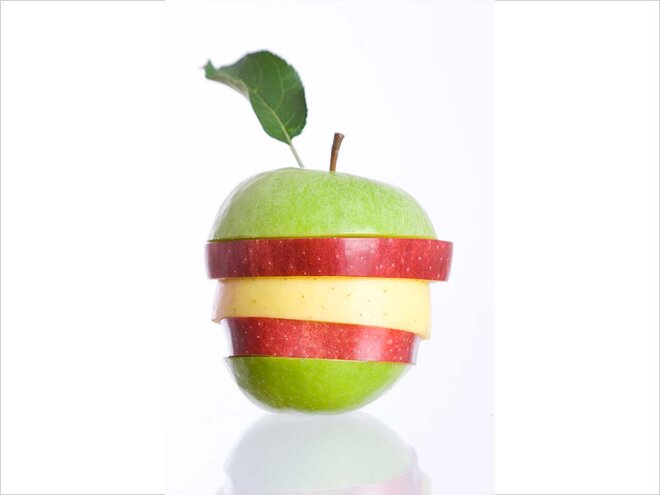 Axis Mutual Fund has recently launched a multi-cap fund. This is an open-end scheme that will invest across the large-, mid- and small-cap companies. The NFO will close for subscription on December 10, 2021 making it the third NFO for a multi-cap scheme in the last one month period.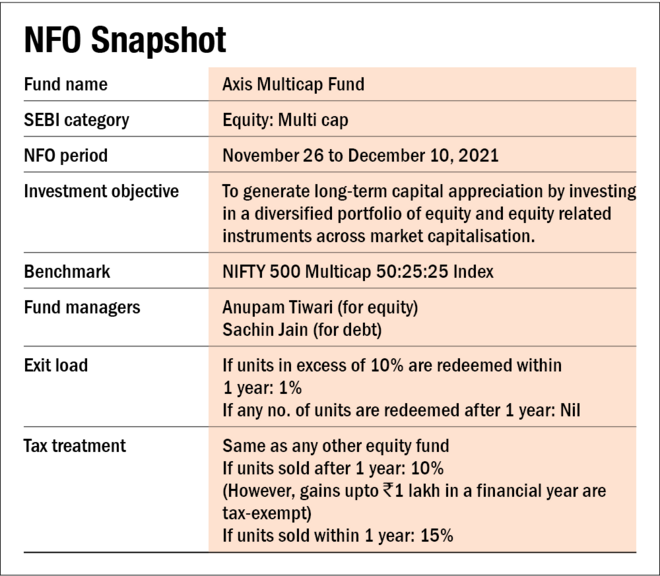 The multi-cap category has been around for years but these schemes were not true to label as they were predominantly investing in large-cap stocks. Thus, in its circular dated September 11, 2020 for multi-cap schemes, SEBI asked fund houses to invest minimum 25 per cent in all large-, mid- and small-cap market segments. This did not bode well with the industry participants as it resulted in a massive change in the investment mandate of the existing funds. As a result, the regulator introduced a new category called flexi-cap funds in November 2020 where the AMCs were free to invest across market caps in any proportion. This is exactly what multi-cap schemes were allowed to do earlier. SEBI further permitted fund houses to convert their existing multi-cap scheme into a flexi-cap on their discretion and this option was exercised by a lot of AMCs to retain their existing portfolios.
So while in the short-term, many fund companies including Axis re-categorised their existing schemes, they are now looking to fill their product gap.
About the strategy
As of October 2021, the multi-cap category has about 12 funds managing assets worth over Rs 32,000 crore. These funds are similar to flexi-cap funds in terms of investing across market caps. However, as the latter doesn't have any restrictions regarding the minimum allocation to any market-cap segment, they enjoy a greater degree of flexibility. Hence, we at Value Research prefer flexi-cap funds over multi-cap ones.
Generally speaking, most flexi-cap funds tend to have a lower allocation to mid- and small-cap stocks than that of multi-cap funds. Owing to this factor, the latter tends to be a bit more aggressive in comparison.
The performance history of multi-cap funds is very short, as the current avatar of the category came into being just about a year ago. But a comparison between the performance of the multi-cap index (NIFTY 500 Multicap 50:25:25 TRI) and the more mainstream NIFTY 500 TRI reveals that the former was an outperformer on a five-year rolling return basis till about the middle of 2019, thanks to its higher mid- and small-cap allocation. Of late, though, both have been neck and neck. But this performance has also come at the cost of high volatility and bigger drawdowns during the down markets, which again shows the higher mid- and small-cap exposure of the multi-cap strategy.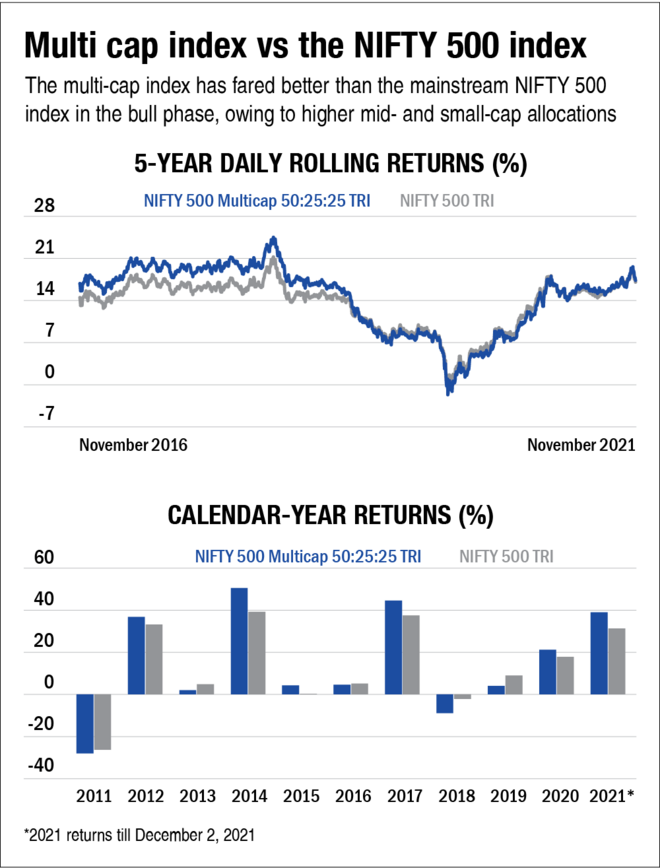 About the fund manager
Anupam Tiwari would be managing this new fund's equity portfolio along with Sachin Jain who would look after debt allocation. With over 13 years of experience in capital markets, Anupam Tiwari is a Chartered Accountant and currently an equity fund manager at Axis Mutual Fund. His prior stints include Principal Asset Management Co. Ltd, Reliance Life Insurance Ltd. and Reliance Capital Asset Management Co. Ltd.
He is currently managing Axis's small-cap fund and co-managing equity saver fund and balanced advantage fund.
His overall performance across funds so far has been pretty good. The table below provides a glimpse since he started managing/co-managing these funds.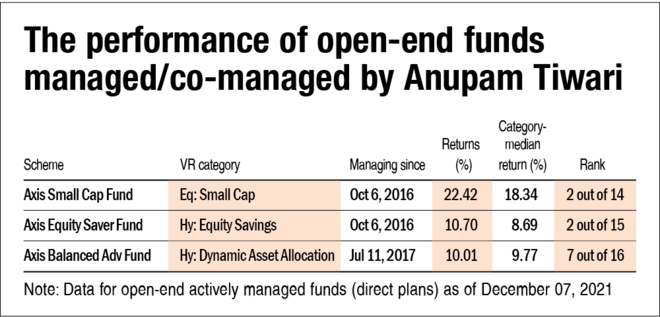 About the AMC
Axis Mutual Fund launched its first scheme in October 2009. 75 per cent of the AMC is owned by Axis Bank, while the remaining 25 per cent is owned by Schroders plc, a UK-based asset manager.
It has a diversified asset class mix across equity, fixed income and hybrid funds. As of October 2021, it ranks seventh in the industry, managing around Rs 2.48 lakh crore of investors' money across 48 open-end schemes. Of this, Rs 1.35 lakh crore is in 11 actively-managed equity funds. Here is the break-up of AMC's open-end active equity funds as per Value Research's star rating system.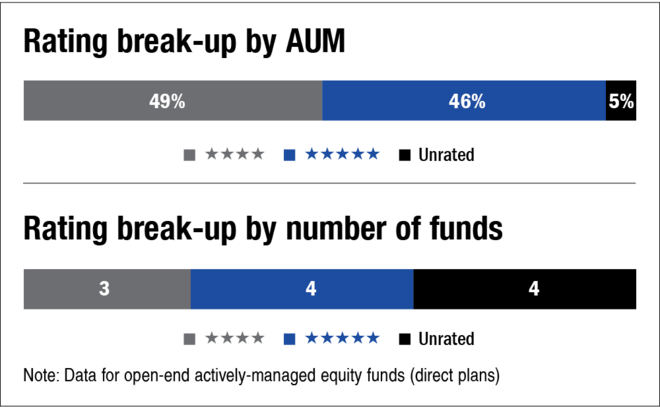 Also read:
Three questions you should ask before investing in an NFO