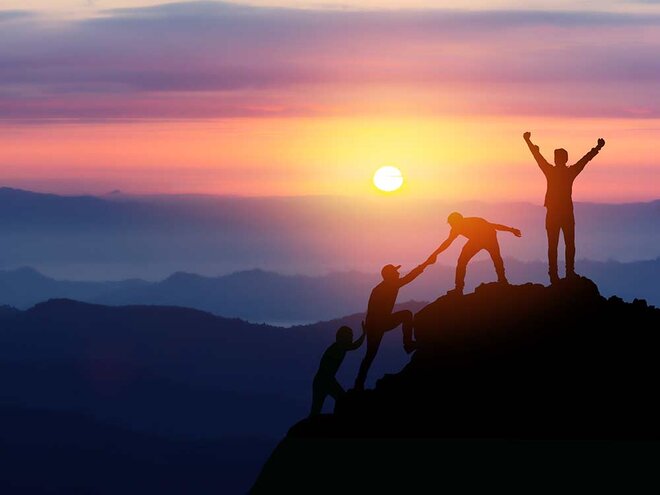 Equity analysis is not about numbers but about people. Surprised? If equity analysis is not about numbers, then what about our cover story of Wealth Insight December 2021 issue 'India's most consistent wealth creators'? This is a major annual feature that we do and, in many ways, it's a showcase of our approach to equity analysis. You will find other publications doing the 'largest/biggest' type features, whether on sales or profits or market capitalisation. However, you will not find the idea of consistency in such analyses. For Value Research, consistency is central to evaluating companies. But why is it so? Why are we bothered about consistency and what does it have to do with the 'people, not numbers' idea?
To explain that, let me switch tracks and go to the wave of digital IPOs that we have seen in recent weeks. Specifically, let's talk about Paytm. I happen to think that the Paytm IPO was a roaring success. What was the purpose of these IPOs? To get some money into the businesses as well as a lot of money into the pockets of the founders and the funders. Who accomplished that goal the best? Clearly, Paytm. Zomato and Nykaa managed to clean out (very) roughly half the money they could have, while the Paytm lot licked the plates and bowls clean, leaving nothing on the table. Remember, I said above that it's all about the people. This is a clue to evaluating the people.
For some weeks now, I have been pointing out that the digital IPO emperors have no clothes. Not only have these companies never had a profitable year, many of them are in businesses where no one in the world has ever made any profits, leaving it open to questions whether these activities can be called businesses at all. Therefore, all those who are spending time on social media and chat groups trying to find someone to blame, look in the mirror. Losing money on overpriced and overhyped IPOs is a sort of a rite of passage that every generation of Indian equity investors goes through; it's just that some smart ones learn from other people's experiences.
However, that's not the most important thing to understand from the story so far. The real takeaway is that ideas and business models matter far less; actual execution and business competence matter much more. Investors and the media are far too obsessed with the validity of the business models that the various digital startups have. Let's look at the issue from a different angle. Think of any great stocks that you may have invested in over the last few years or decades. Were any of them in a unique business where the very nature of the business model played a decisive role in their success? Hardly.
Think of great companies like HDFC Bank, Asian Paints, Infosys, TCS and so many others. Each one of them is in a business where there are a dozen or more other companies. There is nothing unique about their businesses. What sets them apart is management quality. It's not about the line of business but what the management of the company will make of it, how they will fine-tune it and how they will execute it. Almost all successful stock analysis is essentially a search for quality management. You may think that you are looking at financial numbers, but those are just clues to how well the company will be run in the future. That is what will decide the future stock price, which is what will bring the gains to us investors.
This is the real reason why we are focused on consistency as a crucial factor. A business can have one or two years of great numbers by a fluke or because of some short-term event. However, over time, there are always crises that throw up novel challenges for the management. Only if the business leaders handle these well do investors get consistent performance, and that's why it's a great way to judge the people.
This editorial appeared in Wealth Insight December 2021 issue. To read the cover story and other insightful analyses, columns and articles