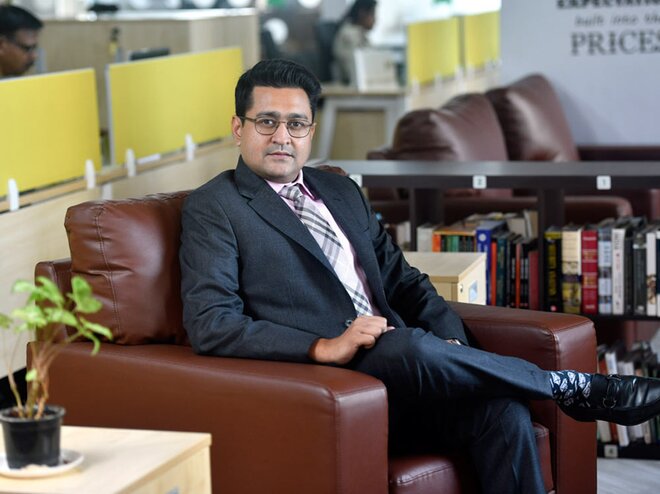 How is the increasing proliferation of direct plans and the new age platforms changing the dynamics between the three key stakeholders - the investors, the distributors, and the manufacturers (AMCs)?
The journey of PPFAS Mutual Fund has been quite the opposite. When we started in 2013, we had predominantly direct clients (more than 90 per cent). Distributors wanted to see our track record and differentiated strategy play out before committing funds. As we built confidence among the distributor community, our mix today is a healthy 50-50.
As an AMC, our dynamic remains unchanged. We want sticky clients and distributors who will remain with us for the long-term. For this, we need to continuously build trust and confidence among both the communities. We must be transparent in our communication, consistent in our investing strategy and be able to 'walk our talk'. We have AGMs for our unitholders and partners for this exact reason.
For distributors, they will need to provide more value-added services, beyond just recommending funds. They will need to be coaches/guides and be proficient at managing investor behaviour. Those who will be capable of doing this have an extremely bright future.
For investors, they will have a wide choice to choose from, which can be confusing and sometimes not in their best interest, if they have not put in the necessary work. If investors have time and a knack of doing some research work by themselves, then sure they could do it by themselves. Else, it is better to seek out professional help. Thus, it will be imperative for both the AMC and distributors to have a solid value proposition and keep communicating at a high level to be successful.
Many people these days take to equity investing by owning the stocks directly. Innovations like smallcase are further catalysing this trend. What implications do you see on the businesses of mutual funds? Can they pose a challenge to the growth story you would envision for the fund industry?
I believe our industry is still in a nascent stage and growth has only come in the last few years. As such, competition should be expected from other products and platforms. Additionally, we are currently in the midst of a bull market and the overconfidence bias is high. People have made some money through stock tips and trading/speculation and as such, we are seeing more people trying their luck in direct stocks. This investor behaviour is common during market frenzies.
My belief is that the mutual fund industry will continue to thrive as the industry is extremely well regulated, transparent in communication, there is ease of transacting, is tax-efficient and has low costs. The prospects for the mutual fund industry are brighter than ever before!
Rapid-fire questions:

Investment guru/manager you admire the most: Philip Fisher/Rajeev Thakkar
Business leader you'd like to emulate: Warren Buffett/Parag Parikh
The most rewarding financial investment you've ever made: Parag Parikh Flexicap Fund
Money mantra you swear by: 'Don't work for money, make money work for you.'
If not a money manager, you'd be: In sports management