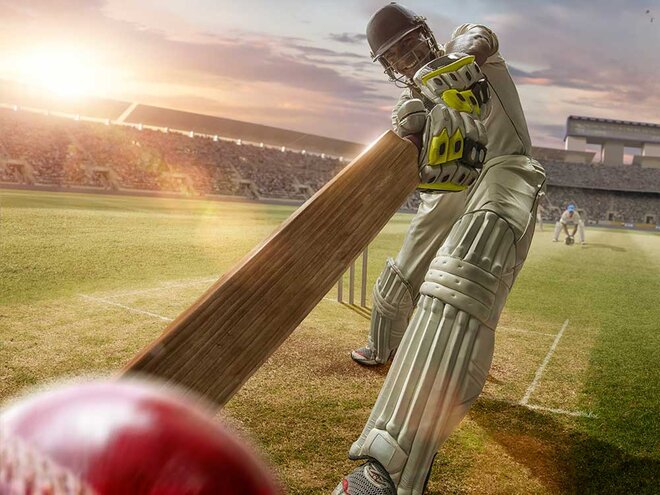 The fund industry has been witnessing a slew of new fund launches. While most NFOs coming out are in the equity space, Tata Mutual Fund is bringing one on the debt side.
The fund house is coming up with its corporate bond offering which will close for subscription on November 29, 2021. This fund will predominantly invest in AA+ and above rated corporate bonds, with flexibility of any Macaulay duration and relatively high interest rate risk and moderate credit risk. Broadly, the fund will focus on accrual generation from high-quality corporate bonds, with some exposure to G-secs and State Development Loans.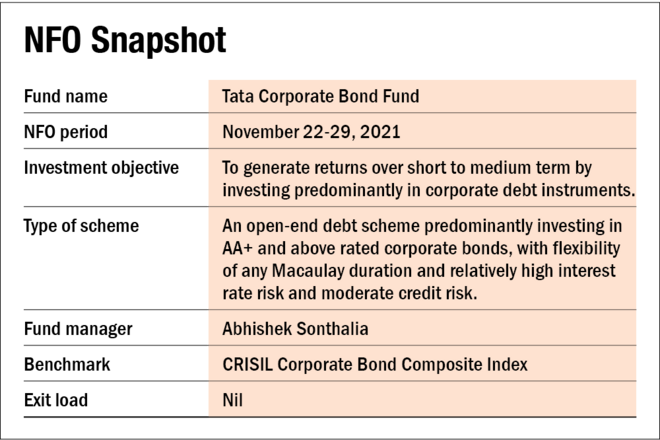 Historical perspective
In 2017, Tata Mutual Fund had renamed their Tata Treasury Manager Fund (launched in 2007) as Tata Corporate Bond Fund which later (in 2019) got merged with the AMC's short-duration offering after getting hit hard by the DHFL debacle.
Since the fund became a corporate bond fund, it was managed with a relatively high degree of exposure to lower-rated papers. Although at that time, there was no regulatory limit regarding investing in these kinds of bonds. It was only during SEBI's mutual fund recategorisation (in late 2017) when such limits were introduced.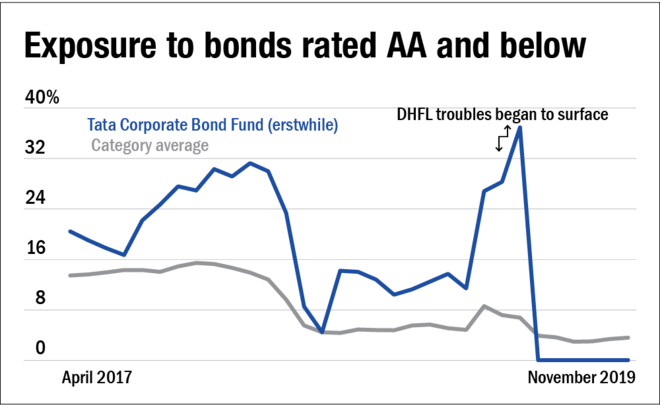 Everything was going fine until the fund faced the heat of the IL&FS (Infrastructure Leasing & Financial Services) fiasco (late 2018) and shortly the DHFL debacle (mid 2019). Post this, the fund started witnessing declining assets. The fund was caught off guard when its single-issuer-level exposures started to rise on account of falling AUM. By the time DHFL debacle happened, the fund already had over 35 per cent exposure to DHFL bonds.
While the fund segregated its DHFL exposure, the main portfolio was merged with AMC's short duration fund in December 2019.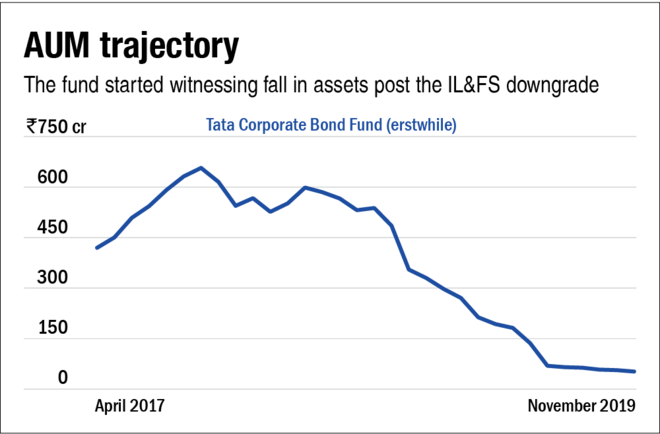 But credit to Tata Mutual Fund as they were the only AMC to timely enable side pockets, thereby ensuring that only rightful investors got their money back whenever the recovery happened. Given the recent DHFL resolution, Tata Mutual Fund has been able to recover 40 per cent of its overall dues.
Now after a gap of two years, the AMC is coming up with its corporate bond offering. Taking experience from the past events, hopefully the AMC is better prepared.
The new offering will follow an in-house SLR framework which stands for safety, liquidity and returns. According to the NFO presentation, the fund will try to benefit from low duration accruals and reduced volatility through derivatives.
Corporate-bond-fund bouquet
With an AUM of over Rs 1.59 lakh crore (as of October 2021), the corporate-bond category currently makes up about 11 per cent of the total open-end debt AUM. The top four funds by assets alone constitute about 60 per cent of the assets of the corporate-bond category. There are about 20 corporate bond funds
These funds invest in top-quality bonds as SEBI has mandated this category to invest about 80 per cent in AA+ and above rated bonds. On the maturity aspect, these funds broadly restrict themselves to about 2-5 years of portfolio maturity. Thus, they maintain portfolios of short to medium duration profile and therefore do not witness wild fluctuations in their NAV in response to interest-rate movements. These kinds of tenets make them a good option for an investor's core fixed-income portfolio. Although one may need to be selective in choosing the fund.
On the performance front, they have been able to deliver decent returns. To get a historical perspective, we checked the three-year rolling returns of this category (look at the graph below). Across any three-year period, this category has managed to deliver an average return of about 8 per cent with the minimum and maximum return oscillating somewhere around 6 and 10 per cent, respectively.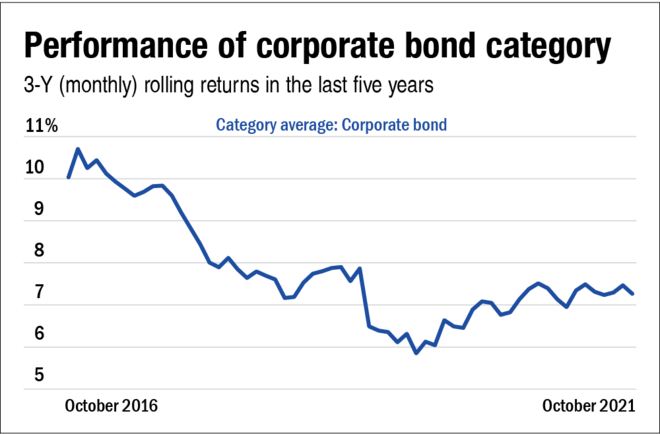 About the fund manager
The fund will be managed by Abhishek Sonthalia. He has over 11 years of industry experience in the field of macro-economics and credit research and analysis. Prior to joining Tata Mutual Fund, he has worked with CRISIL Ltd. and TCS. Sonthalia manages Tata Medium Term Fund and co-manages Tata Liquid, Short Term, Treasury Advantage Fund. Although it's only been about one-and-a-half years since he took over the reins, his overall performance across funds so far has been pretty decent. The table below provides a glimpse since he started managing/co-managing these funds.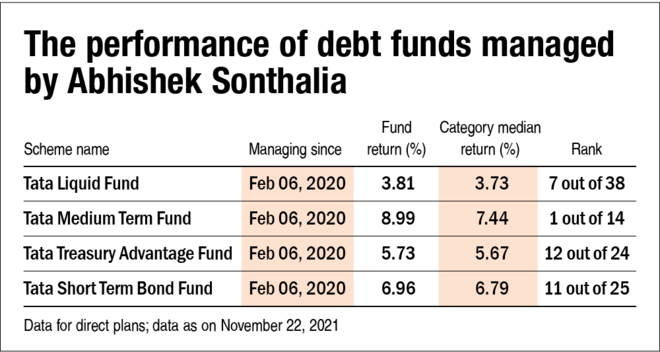 About the AMC
As of October 2021, the AMC managed assets worth about Rs 79,000 crore across 39 open-end equity, debt and hybrid schemes. In the debt-fund space, Tata Mutual Fund currently ranks 12th with about Rs 26,000 crore of debt assets across 12 funds. Here are Value Research's star ratings on the AMC's open-end debt funds.