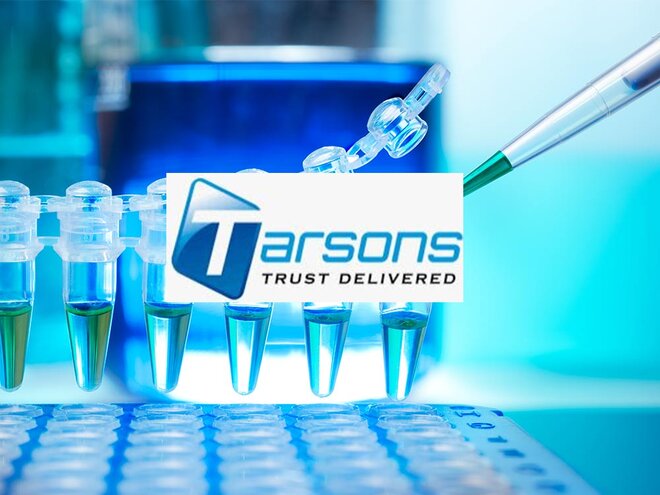 Tarsons Products is a manufacturer of plastic labware. It is engaged in the manufacturing of a range of quality labware products that help advance scientific discovery and improve healthcare. The products are used in various laboratories across research organisations, academic institutes, pharmaceutical companies, contract research organisations, diagnostic companies and hospitals.
The company's product portfolio is classified into three categories: consumables, reusables and others. 'Consumables' category includes products such as centrifuge ware, cryogenic ware, liquid handling, PCR consumables and petri dish, transfer pipettes and others. 'Reusables' category includes products such as bottles, carboys, beakers, measuring cylinders and tube racks. 'Others' category includes benchtop instrumentation such as vortex shakers, centrifuge pipettes and others. As of June 30, 2021, Tarsons Products had a diversified product portfolio with over 1,700 SKUs across 300 products.
The company currently operates through its five manufacturing facilities located in West Bengal. These facilities are vertically integrated and equipped with automated support systems that help it to maintain quality, increase productivity, and reduce costs. The company supplies its products to over 40 countries (overseas sales accounted for 33 per cent of FY21 revenue) across both developed and emerging markets through a blend of branded and original design manufacturer sales.
Tarsons Products will use about Rs 62 crore from the fresh issue of Rs 150 crore for funding capital expenditure to increase its manufacturing capabilities by developing a new facility in Panchla, West Bengal. This will increase the production capacity for its existing products as well as help launch new products. Further, Rs 79 crore will be used to repay working capital loans (in full) and a majority of the capex term loans.
Strengths
Good market share: The company had a market share of 9-12 per cent of the labware market in India in 2020 (as per a report by Frost & Sullivan, commissioned by Tarsons Products). However, in its addressable market (i.e., plastic labware), the company had a share of 20-25 per cent. This share is all the more impressive considering the fact that in an industry dominated by global MNCs, the company has been able to win the trust of the scientists' community in India.
Industry tailwind: With an increasing penetration expected in the coming years on account of superiority in terms of shelf life, handling and safety benefits, plastic labware is expected to replace glassware products by another 15 per cent to reach a market share of approximately 67 per cent by FY25. The plastic labware market in India is estimated at Rs 1,225 crore as of FY20 in terms of value and is estimated to expand at a CAGR of 16 per cent to reach approximately Rs 2,576 crore by FY25. Moreover, according to the Frost & Sullivan Report, with increased investments by the Government of India in pharmaceuticals and biotech R&D, the research ecosystem in India presents a significant opportunity for the labware market in the near future, which in turn will open multiple avenues for the export of labware products from India.
Long-term relationships with distributors and customers: Tarsons Products has a sales and distribution network of 186 active distributors as of June 30, 2021, comprising 141 distributors in the domestic market and 45 distributors in the overseas market catering to a diverse set of end customers. It has maintained long-standing relationships with its top 10 domestic and overseas distributors and as of June 30, 2021, the average years of association with them was 27.8 years and 8 years, respectively. Moreover, with its ability to expand its product portfolio, improve product applications, ease of handling, design and packaging of its products, it has established strong and long-standing relationships with its end customers as well.
Risks/weaknesses
High reliance on imports: The company imports more than 75 per cent of its raw materials. The company's average expense in foreign currency incurred for the purchase of raw materials and capital goods in the last three fiscals was 76.8 per cent and 57.2 per cent, respectively. This exposes the company to the risks of timing, supply chain disruptions and foreign exchange related risks, among others.
High competition: The primary competitors of the company are MNCs including Corning Life Sciences and Thermo Fisher Scientific in domestic as well as overseas markets. The competition is on the basis of product availability, pricing, relationships with end customers, product quality and process innovation.
Environmental concern: Since plastic takes a long time to biodegrade, many countries including India are finding alternatives to the use of plastic products as an environmental measure. While none of the measures taken so far has directly impacted the company, any future directive from the Government of India, or the global authorities for that matter, against the use of plastic products or more stringent rules, could have a detrimental impact on the company.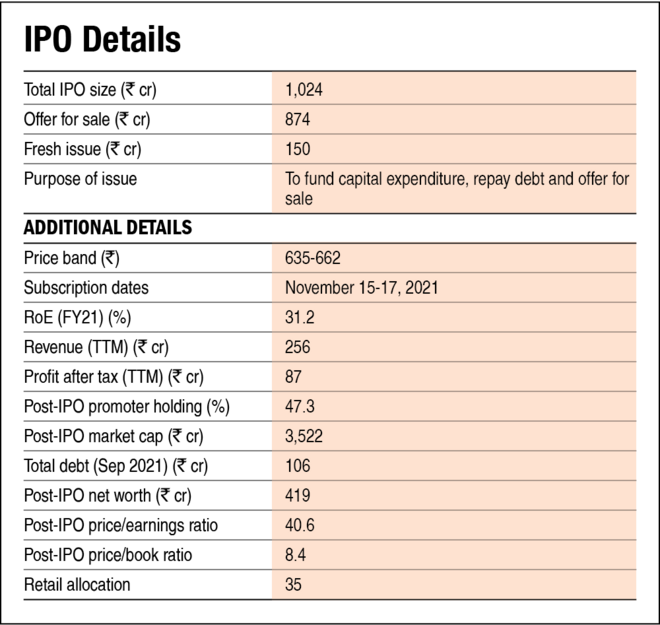 Also read about Tarsons Products IPO: How good is it? to learn how we evaluate Tarsons Products on various metrics.