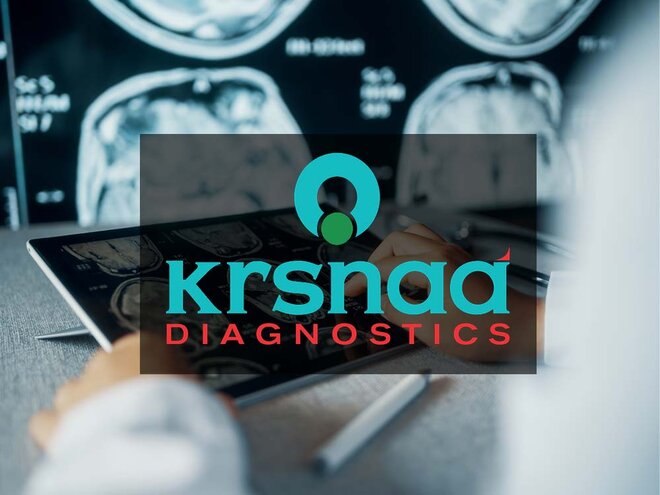 Krsnaa Diagnostics came out with its IPO nine weeks ago. You can find Value Research's IPO analysis here. This article will focus on how the company has faired post-IPO in the market and financially.
Our analysis of the IPO
Krsnaa Diagnostics is a chain of diagnostic centres. It provides an array of services like imaging (radiology), pathology, clinical laboratory, and tele-radiology in hospitals, medical colleges, and community centres across India. The company has one of the largest diagnostics chains with 1,800 locations across 13 states. Based on their large footprint, expansion plans, and long-term contracts, we gave the company a score of 18 out of 28. Our major concerns were its dependence on government contracts from where they got 68 per cent of their revenue and inconsistent profits.
Our rating of the company was based on the following factors:
Out of 11 business metrics, the company did well on four.
Out of six management-related metrics, the company did well on all of them.
Out of eight financial metrics, the company did well on six.
Out of three valuation-related metrics, the company did well on two.
Stock performance since listing
The company received a strong response from investors as it was subscribed 64.38 times. Retail investors subscribed 42.04 times, non-institutional investors (HNIs) subscribed 116.30 times, and institutional investors subscribed 49.83 times.
Despite receiving such a strong response, the company had a dull listing at Rs 1,025 per share, 7.4 per cent above its issue price. The dull response for the stock continued as the price continued to drop, currently standing at Rs 728, 24 per cent less than its issue price.
Business performance
Krsnaa came out with its Q2 results, which were disappointing. The revenue was down by 28 per cent, and profit was down 45 per cent on a YoY basis. On a QoQ basis, the revenue went down by 18 per cent, and profit fell by 42 per cent.
The management stated that the core business revenue increased by 143 per cent YoY, but this was offset by a decline of 75 per cent during COVID-19.
The company fared well on a half-year basis as revenue increased by 19 per cent. But profits were down by 79 per cent as last year's profit was boosted by the gain on fair value movement of compulsorily convertible preference shares.
What to do now?
After having a muted debut in the market, the share price has been going down ever since. The stock went down further as the results did not satisfy investors in the market. But what still shines about the company is its valuation. It has a P/E of 12, which is less than the peers' median level of 70.1, and a P/B of 3.4, less than the peers' median level of 19.2.
The core business has performed well despite a dip in the overall revenue and debt of Rs 178 crores. The management is still positive on the outlook of the post-COVID world and has won several contracts in the last few months. Investors who believe in the management and their expansion strategy for the company can consider investing after doing their own due diligence.
Disclaimer: This analysis is not intended to serve as a recommendation. Readers must do thorough research before investing in this company. If you are interested in our stock recommendations, please visit www.valueresearchstocks.com.