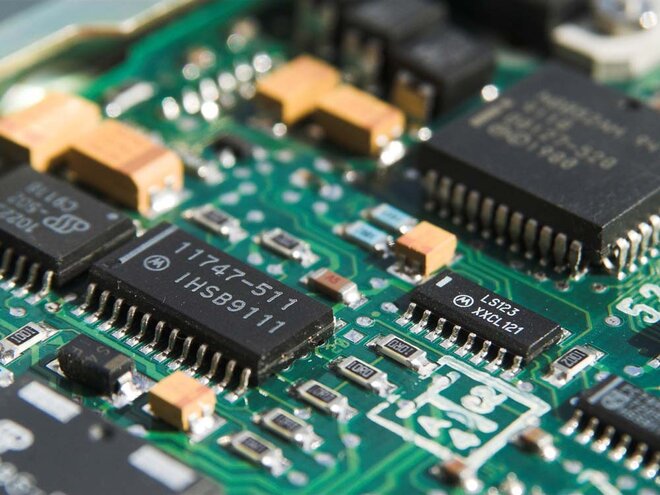 With normalcy being restored gradually, economies across the world are bouncing back and manufacturers are getting back on track. However, good days seem to be a distant dream for the automobile industry. Global automobile companies, including Toyota, Nissan and Ford, have informed that they will miss their production targets for 2021, while General Motors has informed that its profits will decline by $2 billion during the same period. On the other hand, Maruti Suzuki, the Indian automaker giant, has announced that it will slash the output by 60 per cent for September. Interestingly, the real reason behind this chaos is not COVID but semiconductor chips.
What is a semiconductor chip?
A semiconductor chip is a silicon circuit installed in almost all electronic devices, including automobiles, laptops, gaming consoles, refrigerators and even washing machines. With the rapid advancement of automobile technology, new features like calling, navigation and others are being added to cars. All these have resulted in an increase in the demand for semiconductor chips for automobiles.
What is the reason for the chip shortage?
At the outset of the pandemic, automobile manufacturers all over the world anticipated a fall in demand. So, these companies decided to order fewer semiconductor chips to cut their inventory expenses when the production was shut down. Although they adopted an appropriate approach amid travel restrictions and the stay-at-home order, their approach was successful for a short period of time.
On the other hand, during the pandemic-led lockdown, people started upgrading their computers, laptops, phones and many other electronic devices. PC sales rose by 13 per cent in the US as per The Verge and according to the Business Line, India's laptop and tablet shipments grew by 119 per cent and 52 per cent YoY, respectively, in 2020. During the period, Sony launched its brand-new console PlayStation 5, which saw a huge reception and received millions of orders. Likewise, there was an increase in the demand for graphics cards, being used in gaming, graphics production and crypto mining.
While the demand for semiconductor chips in the automobile industry went down for a while, its demand spiked in all other industries. This spelt trouble for automobile manufacturers later, as they had difficulty resuming their normal production, owing to a sudden shortage of semiconductor chips. Maruti Suzuki recorded its lowest production volume for the first time in 21 quarters, while Mahindra & Mahindra has reported that it will be shutting down its plant for a week in September 2021.
Why are there very few chip manufacturers?
The rising demand for any product can be met if there is enough manufacturing capacity. But when it comes to manufacturing semiconductor chips, it is a complex, time-taking and expensive process, which acts as an entry barrier for new players. At present, there are only three major manufacturers - Taiwan Semiconductor Manufacturing Company (TSMC), Intel, and Samsung. A limited number of manufacturers and a sudden spike in demand resulted in supply shortages.
While automobile manufacturers are primarily bearing the brunt, companies from other industries are also facing the heat. For example, the Daily Express UK suggested that Sony would not be able to deliver all the orders for PS5 at least until late 2021. Owing to the supply issue, graphics-card manufacturers have increased prices, thereby leading to an increase in the prices of PCs and laptops.
Is there any solution?
Since it is not feasible to set up a well-functioning factory immediately, the only solution is to wait. Many countries, including the US and China, have decided to decrease their dependence on exports in the future. Until new players enter and cater to the rising demand, we may see frequent supply shortages in this space.