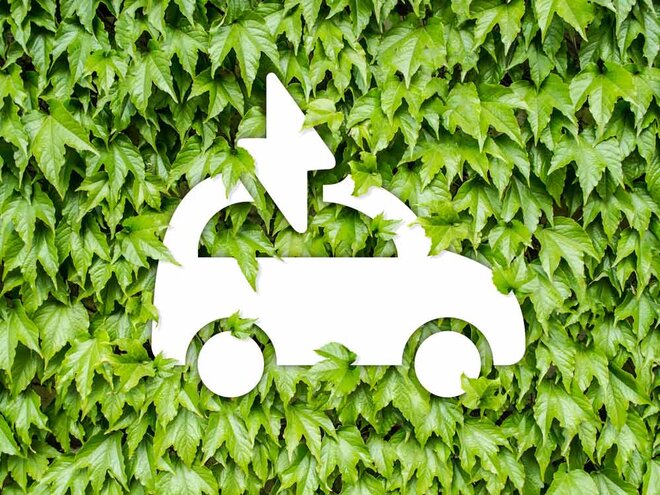 The coming decade is likely to witness the automotive industry undergoing a sea change. The catalysts for this change will be four mutually reinforcing trends - connected, autonomous, shared and electric (CASE).
Connected: Vehicles are starting to communicate with each other and other sources while travelling. It enables diagnostics, over-the-air updates, payments, maps, infotainment and more.
Autonomous: This trend focuses on advanced driver-assistance features, such as reverse park assist, blind-spot detection, etc., to avert accidents. Shared: This trend revolves around on-demand services like Ola and Uber driven by consumers' preference for avoiding an outright purchase.
Electric: This trend has emerged on the back of growing environmental concerns, rising fuel costs and the advancement in energy storage and mix, which has significantly lowered the cost of renewable energy.
All these trends have transformed vehicles into 'smartphones on wheels.' At the core of the automobile now lies electronics in the forms of electronic control units (ECUs), sensors and advanced chipsets that work with millions of lines of codes. The traditional forte of original equipment manufacturers (OEMs) has been disrupted.
This basically means embedding software-driven electric and electronic architecture into the traditional automotive framework. This megatrend is being supported by a significant increase in the speed of data transfer and regulatory pronouncements with an emphasis on clean energy.
This trend has led to the emergence of pure-play software (software-only) companies, which specialize in coding and could integrate these codes into the hardware. It enables OEMs to implement software features fast while ensuring high-quality, first-time-right delivery and keeping costs at the minimum.
The relevance of computer codes to the modern-day automotive fleet could be gauged from the chart 'Software in mobility - complexity in code is growing':
A key beneficiary
KPIT Technologies, a Pune-headquartered pure-play IT services company, solely focuses on developing automotive software. KPIT deeply engages with automotive manufacturers, understands design specifications and develops software, which are then embedded in the automotive to enhance its functionalities. Having experience of more than two decades in embedded software for automotive, the company came into its present avatar as a pure-play automotive-focused entity in 2018 by demerging from its parent entity, whose remaining verticals were merged with Birlasoft.
KPIT, which counts 12 out of the top 15 OEMs globally as its customers, has its codes already powering more than 10 million vehicles and currently runs more than 300 vehicle-production programs.
Financially, KPIT is on a strong wicket, churning regular streams of cash from operations and having minimal capital-expenditure requirements, low-working capital, net cash and the equivalent of `879 crore (9 per cent of market capitalisation). It is all set to achieve its medium-term goal of doubling its revenue to $500 million, with a 16-18 per cent operating margin while maintaining a return on capital of more than 25 per cent.
Giving credibility to its growth trajectory are the company's estimates going into this decade. As compared to the auto sales annualised growth rate of 3 per cent between 2020-2030 (McKinsey & Company), the automotive software growth is expected to be around 14 per cent per annum over the coming decade.
As in the California gold rush of 1849, the maximum money was not made by the gold miners but by the suppliers of shovels, tents, medicines, food, axes, etc., to those miners. Why not take cues from history and invest in a manner favourable to risk-reward through the shovel (focused automotive software) supplier to an industry which otherwise could witness a huge cash burn over the coming decade.