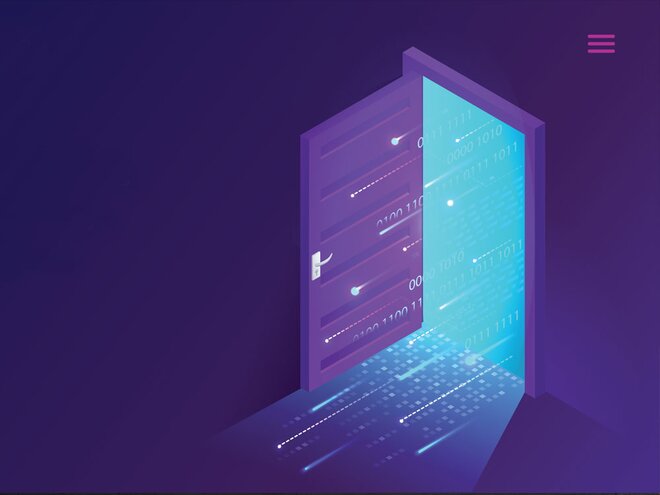 Around three-decade-old Indian mutual fund industry has grown by leaps and bounds and is slated to make giant strides in the years to come. With the technological advancements along the way, the industry has adapted itself to serve customers better. The ease of mutual fund investing, in particular, has benefitted a lot of people. When it comes to buying a mutual fund, investors today have many options to choose from, wherein the entry of Fintech players has acted as a cherry on the cake.
However, buying a fund is just the first step. What follows is a series of services that an investor may require over their investing journey, such as, Systematic Transfer Plans (STPs), Systematic Withdrawal Plans (SWPs), an overview of entire holdings, the need to change bank account details, e-mail address, or nominee details, transmission of units after the death, etc. This is where the ground reality turns dirty. People often have to go different places to get done with each of their specific needs. Also, the process followed is different across various AMCs. Thus, to make the end-to-end mutual fund investing experience more convenient for the investors, SEBI, in its order in the month of July, asked Registrar and Transfer Agents (RTAs) to develop a common industry-wide platform.
MF Central - The all-in-one portal
Following the SEBI directive, CAMS and KFintech, the two biggest RTAs in India, have jointly developed MF Central with the support of depositories and AMFI, as a unified hub for investors. As written on its website, "Leveraging best in class technology, MF Central brings ease, convenience, and speed to your service requirements across all the Mutual Funds." This portal promises to offer seamless services conveniently by keeping investors as the central focus point. It is entirely free and will become fully functional by the end of this year, panning out in three phases.
The first phase has gone live on September 23, allowing investors to get a consolidated view of their portfolio, place service requests like change in the mobile number, consolidation of folios, etc., download Consolidated Account Statement (CAS), and view unclaimed payouts. The second phase would allow people to perform the same tasks via a mobile app, and the third will finally facilitate buying and selling mutual funds.
Here is what's in it for the investors -
Easy login: You can quickly get started with this new portal in less than five minutes. Just go to their website, click on sign up, enter your PAN and mobile number, followed by OTP verification, set your password, and five security questions. That's it. Next time onwards, you can log in by clicking on sign in, enter your PAN and password/generate OTP, and answer a security question already set by you to get access to the platform.

Consolidated view of your portfolio: You can see the details of your entire mutual fund holdings held in both statement of account (SOA) and Demat form. This is similar to what investors get through CAS. However, CAS is generated monthly or needs to be accessed via mail-back services, but with MF Central, you get to view your portfolio on a real-time basis. In fact, you can also download CAS in just a few clicks for any period of your choice.
Service requests: The sweetest spot of MF Central lies in the convenience people get here in placing all types of mutual fund service requests under one roof. It allows non-financial transactions like updating e-mail address or mobile number, consolidating mutual fund folios, correcting any folio data, changing bank account details, adding a new account, updating nominee details, to be easily executed across all fund houses together. This can be a game-changer for retail investors as otherwise, it is inconvenient because of different processes followed everywhere. You can also track the status of all your service requests in one place. Investors would be allowed to place transmission requests in phase-2, which is expected to be rolled out by the end of October or mid-November this year.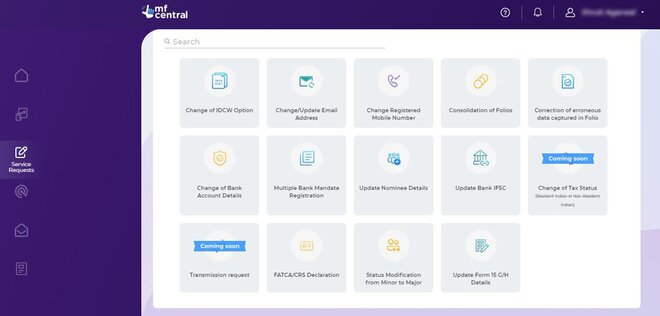 Unclaimed payouts: This is another helpful feature of MF Central. Investors can see the details of unclaimed payouts like redemptions or dividends, which are not encashed by them/credited to their bank account, across all AMCs in a single window. With phase-3 expected to go live by December 31, 2021, investors will also be allowed to claim these payouts on the platform.
Buying and selling transactions: The final leg of the new portal would enable financial transactions for the users across both website and mobile applications. This would allow investors to buy, switch and sell mutual fund units.
Apart from this, MF Central would also enable investors to lodge and track complaints made to any fund house or SEBI and access other reports such as capital gains/losses.
With a modern and simple website interface and one-stop integrated and harmonised services, this new platform surely seems to enhance investors' experience with mutual fund investing. If this portal lives up to what it promises, investors will be able to perform financial and non-financial transactions with the snap of a finger, which is exactly what the logo of this new initiative is.