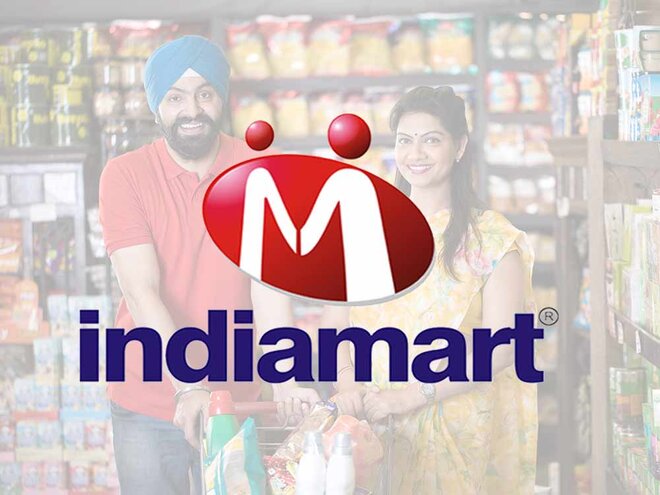 The company runs a business-to-business (B2B) e-commerce portal that connects buyers and sellers in the wholesale business segment. It uses a subscription model to derive its revenues from sellers who wish to list their products. Besides, it offers a host of other value-added services such as advertisements, cloud telephony, CRM, order management system, payment options, etc. At present, there are 72 million listings covering diverse product categories, ranging from pharmaceuticals to electrical machinery. Apart from a website, the company also runs an app and is the market leader when it comes to connecting MSMEs.
What makes it stand out

Although Just Dial, which is another listed company operating primarily in a related segment, has recently made a foray into this space with the launch of JD Mart, it's still in its infancy.
On many parameters (digital engagement, advertisement spends, etc.), Indian MSMEs rank quite low as compared to their Chinese counterparts and this difference is expected to shrink going forward.
Financials & valuation
After debuting on the stock market in 2019 at Rs 973 per share, the company's shares have gone up by more than seven times. In the last one year alone, the stock has given a fabulous return of 234 per cent on the back of a strong set of results.
In FY21, despite a meagre 4.8 per cent increase in revenue, it managed to tighten its belt, as evidenced by a 27 per cent decline in its expenditure, which has resulted in the operating profit and PAT jumping by 74 per cent and 90 per cent, respectively. The company's market capitalisation is Rs 22,455 crore and is currently trading at a TTM P/E of nearly 80 times. It has a strong balance sheet with zero debt. The strength of its business model can be gauged from its negative working-capital cycle, healthy cash flows and its 37 per cent net profit margin.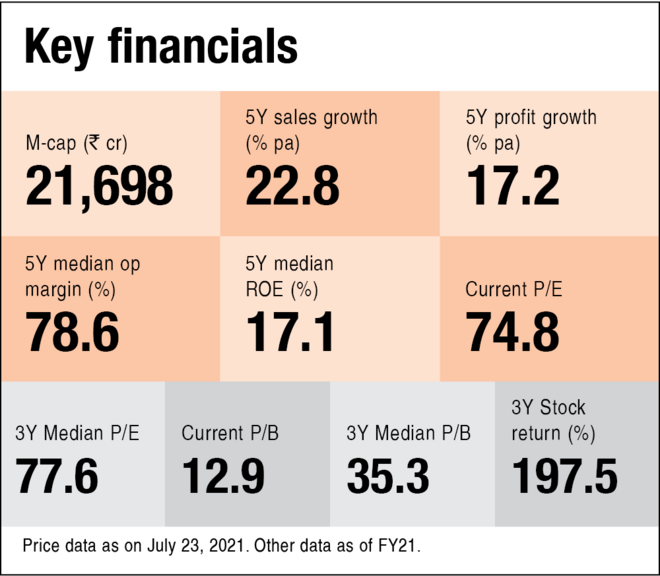 What should investors do?
The company is a major beneficiary of 'network effects' (the utility of being on the platform increases along with an increase in the number of users) and has a dominant market share of around 60 per cent. Since it is a digital platform with a pan-India presence, it wouldn't be very easy for competitors to effectively compete. Further, as its traffic is fully organic, IndiaMART is able to spend just a fraction of its revenues on advertisements.
The pandemic has also accelerated the trend of digital adoption and this is expected to be a major driver in the uptake of the company's services. And finally, a high degree of operating leverage will ensure that any future increase in revenue will result in a disproportionate rise in profitability. While there is no doubt about the robustness of the company's platform, one should monitor the emergence of new competitors.