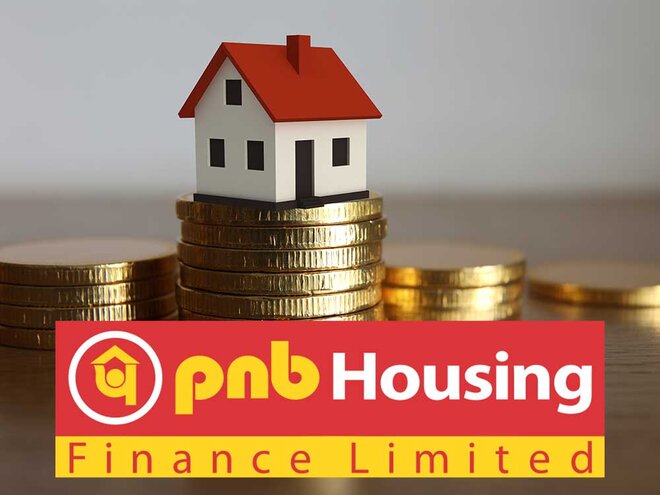 Recently, PNB Housing has been in the spotlight for many reasons. After nearly doubling, its share price has again started fluctuating wildly in the last two weeks amid the allegations of mismanagement and poor corporate governance. At this point in time, a retail investor may get confused about the next course of action. Perhaps, taking a step back and looking at the larger picture may help.
Why did the stock go up?
PNB Housing Finance, which is promoted by a Public Sector Undertaking - Punjab National Bank (PNB), is in dire need of funds for its operations and further growth. But owing to the financial crunch faced by its promoter PNB, the company decided to issue additional shares to a group of investors led by the Carlyle Group - an existing shareholder.
An infusion of Rs 4,000 crore, coupled with the possibility of Mr Aditya Puri (an industry veteran with an exemplary track record) joining the company's board, acted as a catalyst for PNB Housing Finance. Following the announcement of this transaction, the company's shares shot up immediately from Rs 437 to Rs 880 within a matter of six trading sessions.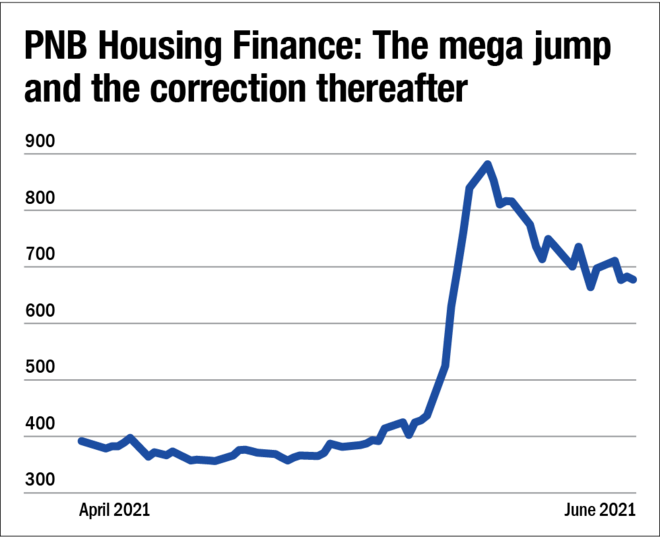 But why did it then fall?
Stakeholder Empowerment Services (SES), a proxy advisor, criticised the deal on the grounds that it had a low valuation (thereby causing a loss not only for the non-investing shareholders of PNB Housing but also for the minority shareholders of the promoter, i.e, PNB) and that it did not adhere to compliance requirements. While PNB Housing refuted all the allegations, the stock market regulator SEBI intervened and instructed the company to halt the fund-raising process temporarily.
Since this would delay the fund-raising process, it was perceived as a negative event by the market and it resulted in the stock price falling rapidly. Although the company rushed to the Securities Appellate Tribunal and obtained a favourable interim ruling, the markets have not yet been fully convinced because of the rumours that the promoter (PNB) vetoed the proposal, which could potentially increase the associated uncertainty of accessing fresh capital.
What should investors do?
While it may be difficult to anticipate the final outcome of the case, it is relatively easier for investors to decide the course of action if they stick to the basics of investing. Any investment must be done only after a thorough fundamental analysis of a company's business operations. With this in mind, investors must realise that PNB Housing is not a very profitable company. In the period between FY19-21, its PAT and assets under management declined by a CAGR of 11.6 per cent and 6.2 per cent, respectively. While total disbursements plummeted from Rs 36,079 crore to Rs 10,445 crore, gross NPAs jumped by more than nine times from 0.48 per cent to 4.44 per cent. These are not attributes of a healthy, robust and secure lender. Investors must keep in mind that a company's ability to raise capital doesn't automatically translate into long-term wealth for its shareholders. The capital must be deployed at avenues where it earns a rate of return, which is more the incremental costs of funds.
And this is where research comes into play. In order to identify companies that can successfully earn incremental returns on the capital deployed, an in-depth analysis of all the financial statements is called for. If investors are unable or unwilling to spend that time or effort to conduct any analysis, they can always consider subscribing to our premium service Value Research Stock Advisor where we apply stringent criteria to weed out a majority of companies so that we can pick only those that are likely to generate long-term wealth for their shareholders.
Until then, the question in an investor's mind should not be whether or not PNB Housing will be able to raise capital, rather it should be whether the company can fundamentally change its course and become more profitable. Because if it does not happen, it simply wouldn't matter how much capital is raised.