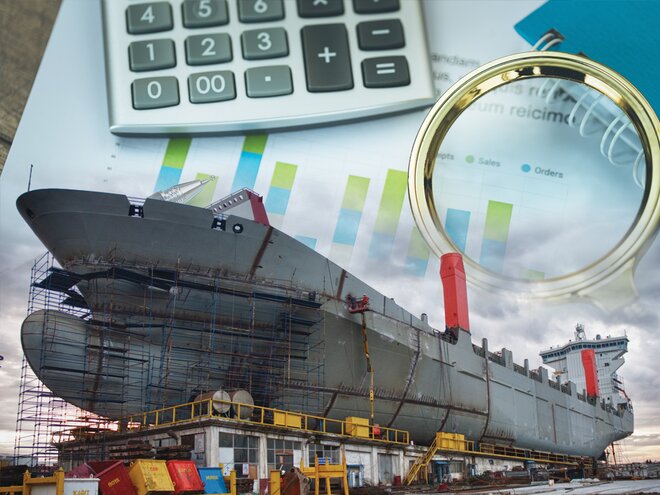 Mazagon Dock Shipbuilders
Operating in the defence segment, Mazagon Dock, a PSU, is involved in constructing and repairing submarines, destroyers, and other warships and supplying them to the Indian Navy and Indian Coast Guard. The company also constructs cargo, passenger ships, water tankers, fishing trawlers, etc., for commercial clients in India and abroad.
The company is the only PSU that has built submarines and destroyers (a particular type of warship) and has been the preferred partner for technology-transfer agreements. Since the company is operating in a highly strategic sector with high entry barriers, it is shielded from the competition and has been making profits for the last few years.
But the company's profitability level is very low and despite growth in the top line, its profits have declined. Since it primarily supplies to the government, the company's growth is heavily dependent on the central government's defence budget. And with private players pushing the government to abandon giving contracts on a nomination basis, the PSU may find it difficult to compete with the private sector.
Owing to various geopolitical issues, India's defence requirements are expected to remain elevated. Factors like India's long coastline and a strategic location along key trade routes are expected to benefit the company in the long term. The company had an order book of around Rs 55,000 crore and a cash balance of around Rs 5,800 crore as of September 2020. At a P/E of seven times based on annualised earnings, the company suffers from low valuations owing to its PSU tag and is in line with its PSU peers; Cochin shipyard (TTM P/E 9.3) and Garden Reach Shipbuilders (TTM P/E 14).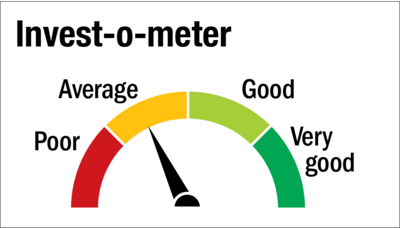 UTI Asset Management
Having the distinction of establishing the first mutual fund in India, UTI AMC today is the eighth largest asset-management company in the country based on quarterly-average AUM, with a market share of 5.6 per cent as of December 2020. It manages 172 domestic mutual fund schemes across equity, debt, hybrid, liquid and money-market funds.
The AUM of mutual fund industry in India accounts for 12.5 per cent of GDP (compared to around 46 per cent in other emerging countries). The next level of growth is expected to come from tier-2, tier-3 towns and UTI has the highest concentration in B30 cities (beyond top 30 cities) amongst the top 10 AMCs, with 24 per cent of its overall AUM in B30 geographies. UTI is an established player with a strong distribution network, which comprises around 55,000 advisors.
However, the company has low presence in the equity segment, which accounts for around 30 per cent of its AUM compared to the industry average of around 39 per cent. The equity segment benefits from a high expense ratio, thereby leading to high management fees, which ultimately improves profitability. Additionally, competition in the mutual fund industry is fast catching up, with several entities in the recent past applying for licences.
Since listing in October last year, the stock hasn't gained much traction. However, the earning profile has improved with FY21 nine-month profit growing by 21 per cent YoY. Based on last 12 months' annualised earnings, the stock is trading at a valuation of 15, which is at a steep discount to its listed peers Nippon Life AMC (31) and HDFC AMC (45).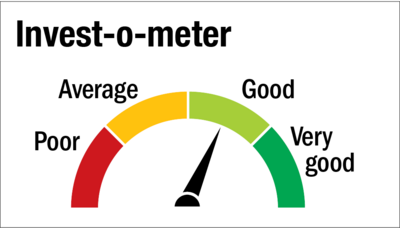 Note: The companies discussed above are not our recommendations. Research them thoroughly before investing in them. If you are interested in our recommendations, please visit www.valueresearchstocks.com