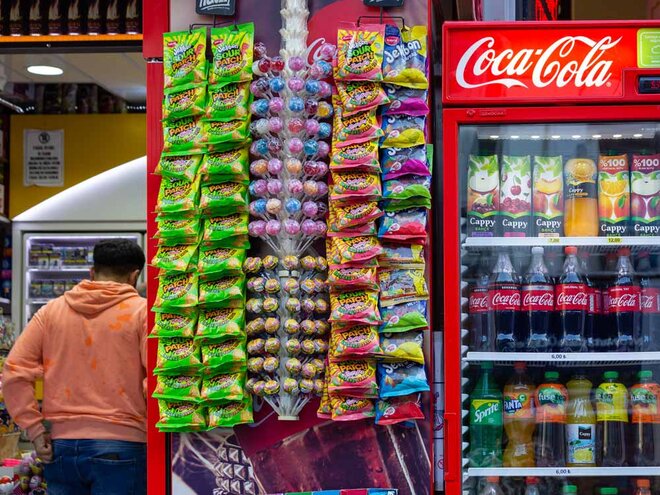 We have divided the entire sector into two industries: cosmetics and toiletries and food and beverages. The FMCG sector was quick to respond to the COVID-19-led lockdown. Falling under the essential category, FMCG companies faced their fair share of problems.
From the supply perspective, FMCG companies managed to get workers back to facilities safely. Multiple changes in rules around interstate transportation and a simultaneous lockdown led to supply bottlenecks. Larger companies with better control over the supply chain had an advantage over the smaller ones.
From the demand perspective, customers initially indulged in panic buying, sticking to essential products and gradually switching to the non-essential food category. However, food and beverage companies supplying to institutional customers like restaurants, hotels and others saw a steep decline in their revenues. On the positive side, the pandemic led to the emergence of the hygiene and sanitisation category, which has benefited the cosmetics and toiletries sub-sector.
Winners
Balrampur Chini Mills: COVID-19 has led to the formation of a whole new category of sanitisers based on sugar byproducts, such as ethanol. At the same time, under the national bio-fuel policy, the government is pushing for ethanol blending. The company plans to set up a fifth distillery with the flexibility to produce ethanol from sugarcane syrup as well as to operate on multi-feed grain during the off-season.
Britannia Industries: The company took a multi-pronged approach to navigate the pandemic-led challenges. The resumption of its factories before competitors led to timely production. The company focused on rural outreach and expanded its access to 22,000 rural outlets by Q2, whereas direct reach outlets increased to 22.3 lakh. It followed an 80:20 principle, with 20 per cent focus on brands that deliver 80 per cent of revenue. There was an increase in the intermediate demand for biscuits because of the stay-at-home culture.
P&G Hygiene and Healthcare: The feminine hygiene segment delivered double-digit growth in Q2. The structural opportunity remains attractive in both the feminine hygiene and healthcare segments. COVID-19 has brought about better hygiene and health awareness among consumers.
Tata Consumer Products: A decline in out-of-home tea consumption mainly impacted the unbranded tea segment. Simultaneously, an increase in at-home consumption benefited branded tea companies. A sharp increase in tea prices and subsequent price hikes also resulted in better revenue growth. Premiumisation and conversion of loose to packaged food helped the food business category.
Losers
United Breweries: The company's business got severely affected by the lockdown in urban centres and the increase of excise duty in the majority of states. Urban centres are expected to remain affected, as there is still uncertainty around the rise in cases, leading to fresh restrictions.
Parag Milk Foods: Revenues suffered on account of a decline in demand for cheese from hotels, restaurants and offices.
Venky's India: Rumours about coronavirus spreading in birds led to a sharp decline in Venky's Q1 revenue. Demand for poultry products was also affected because of the closure of hotels, restaurants, etc., and consumers preferring home-made food over eating out.