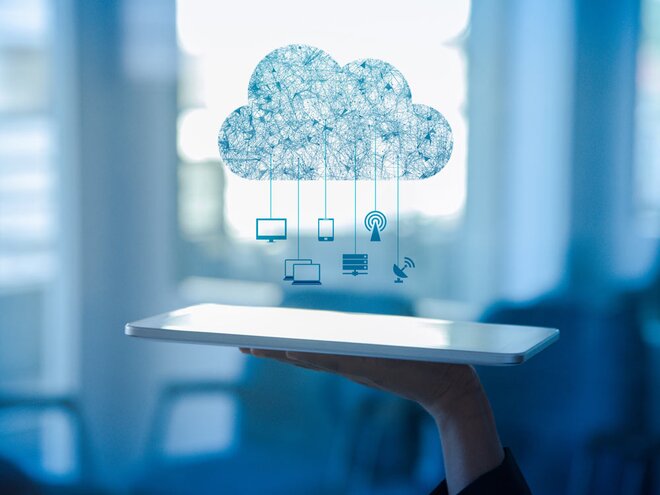 While business activities in other sectors came to a grinding halt during the pandemic period, companies in the IT sector quickly shifted to work-from-anywhere mode. The pandemic has given a much-needed impetus to the industry. Greater uptake of digital services like cloud computing, automation, machine learning, AI and others is expected to accelerate the growth prospects of Indian IT companies. According to Gartner, outsourced IT services spend is likely to increase to 6-8 per cent during 2021-24 from 4-5 per cent in the last 10 years on the back of growing digital transformation.
IT companies serving sectors like financial services and healthcare were less affected than those serving sectors like travel and tourism. Overall, companies were able to maintain or improve margins through cost rationalisation, better utilisation, lower travel costs and lower subcontracting.
Winners
Persistent Systems: The company caters to clients in banking and financial services, healthcare and other emerging sectors. These sectors have been relatively less affected due to the pandemic. IBM, its biggest client (around 20 per cent of revenue), is heading for a business split, which can help the company draw more businesses from it in the future. Overall, higher revenue growth, improved utilisation and better royalty income from the IP business enabled the company to sustain better margins.
L&T Infotech: With a near-zero exposure to affected sectors like travel and hospitality and a limited footprint in retail, the company navigated the pandemic-led disruption quite well. Its diversified portfolio across BFSI, manufacturing, energy, entertainment and others protected revenue growth. To safeguard its clients, the company provided specific time-bound concessions during Q1. Overall, it is benefiting from the digitalisation drive of its clients, improved onsite-offsite mix and operational efficiency.
Tata Elxsi: Post Q2 results, the company has regained its pre-COVID growth momentum. Quick recovery in the media and communications business as well as the healthcare and medical business paved the way for revenue growth. Its transportation vertical made a comeback in Q2. During Q1 and Q2, the company continued with winning deals and expanding its customer base.
Mindtree: Lower travel costs, coupled with lower subcontracting, led to margin expansion in Q1 and Q2. The company's strategy is to focus on client mining (cross-selling) and entering into multi-year client deals.
Infosys: The company's growth was mainly driven by digital, which now accounts for 47 per cent of its revenue. The hi-tech and life-science segments pushed revenue growth. Margin expansion was achieved through better utilisation, lower subcontracting and offshoring.
Losers
Vakrangee: A nationwide lockdown and social-distancing norms have affected the company's shop services, comprising banking, financial and ATM services and assisted e-commerce services like bill payment, telemedicine mainly in tier 5 and tier 6 rural locations. The growing penetration of mobile internet in rural India, along with accelerated digital services uptake, can disrupt the company's business model.
Cyient: A halt in global air travel led to a steep decline in the aerospace and defence business unit, which contributed around 32 per cent to the company's revenue in Q2FY21. However, a swift rollout of 5G services across geographies and the growing demand for bandwidth both at the consumer and enterprise levels are expected to boost the company's growth in the coming quarters.
KPIT Technologies: The company is present in just one business vertical - mobility. The pandemic-led lockdown across the world led to auto majors deferring or lowering software spend. However, mobility innovation in the post-COVID period looks promising.