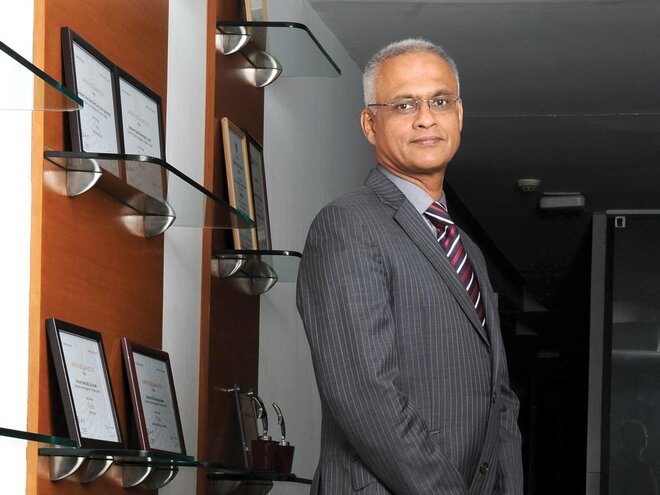 Business priorities and products becoming mainstream
Our business priorities are to continue our journey of growing into a more full-service provider across the equity-cap curve, debt, alternates and passives - in that order. So, adding investment management skill sets in these areas is something that we have commenced and will continue to do. In the next five to 10 years, we see passives, smart passives and solution-oriented products becoming mainstream.
Impact of COVID-19
The pandemic has resulted in a little spike in redemptions as existing investors book profits in the post-March bounce back. However, fresh investments are continuing at a steady pace and there is renewed interest from new investors.
The shift of the 'customer' to digital has been a big development and besides the spike in digital transacting, our reach has also expanded exponentially through the use of webinars to communicate market views and fund outlook to both distribution partners and investors. We have hence significantly upgraded our capabilities for DIT (distributor-initiated transactions) and we are in the process of making onboarding of new customers completely paperless by the end of the year.
This digital revolution has naturally helped us look at rationalising our physical infrastructure investment and we do not think we will need to expand our brick-and-mortar footprint beyond what we have since within the industry we are already among the most retail in terms of branch network. Investment research is already electronic to a great deal, though in the case of mid- and small-cap companies, some amount of physical visits may continue to be necessary.
Risk review of debt funds
We have always maintained a very conservative, high-quality, highly liquid portfolio in our debt schemes and barring one single credit, we have not faced any major issues. Hence, we continue to rely on our existing robust credit-evaluation process both for new names and on an ongoing basis. In fact, we have applied to SEBI to close our credit-risk fund by merging it into another scheme. We await approval.
Separation of distribution and advisory functions
The advisory business model will drive the growth of passives and investments in direct plans and thus put the focus on costs at the manufacturer level. We don't think it will affect the overall growth of the industry significantly as ultimately it is the performance of the equity markets and mutual funds which will drive traction into the industry.
New skill acquired during the lockdown
Reading as a habit is something that had fallen behind in all these years. The lockdown has helped to re-ignite this habit albeit in a digital manner.