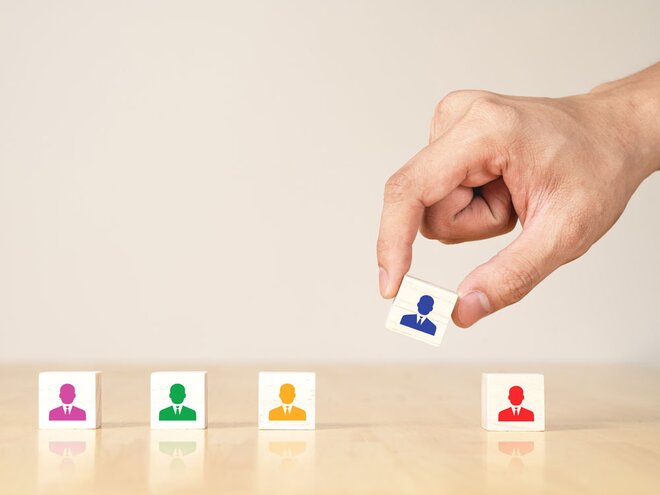 Gig workers zig-zagging cities, and now smaller towns, delivering packages and food orders and driving app-hailed cabs, play an ever-increasing role in the smooth functioning of the economy. Our reliance on these services has only risen after the coronavirus disrupted our work and personal lives. A heavy user of delivery apps, I have not had a single package handled unsatisfactorily since the lockdown was announced - or for that matter before that, when I was not as dependent on them. Sending gifts for Diwali or birthdays, ordering groceries and dispatching work-related papers, etc., to colleagues has become effortless. Add to that the time, fuel and energy saved.
It's therefore especially disturbing to know that the workers that keep this system functioning glitch-free day and night make do with measly and erratic earnings. They have no properly regulated benefits or leave rules. In fact, they have recourse to hardly any functional system of worker rights to fall back on, which leaves them vulnerable to exploitation. So little is available by way of income and job security to this set of people who have become absolutely crucial to maintaining predictability and comfort in our lives. This is unfair and unjust. Plus, it has consequences for India's economic promise and potential: if more and more of the new incomes created in the economy are going to be of this loose-recruitment sort, with unsure pays and high levels of vulnerability, as seems very probable, then the new consumption power created will also be similarly dismal.
Against this backdrop, it is indeed a positive step that the central government has released draft rules that aim to institute standards for benefits of off-payroll workers. These yet-to-be notified rules also seek to cover construction daily wagers and a variety of informal and casual workers. Old-economy businesses, including garment and apparel manufacturing, construction and trucking, thrive on a model of lowering costs by misclassifying employees as contract workers to cut corners on employee benefits and workplace conditions. If enforced well, the rules in the making will make the country's large informal workforce, which comprises nearly 90 per cent of all employed, eligible for the benefits of the Employees' Provident Fund Organisation (EPFO), Employees' State Insurance Corporation (ESIC) and National Social Security Board (NSSB). No doubt this will add to the costs of employers, who may well pass on the burden to consumers, but it is nevertheless good news for the economy as a whole.
India's broad new approach to off-payroll and gig workers, although the details are still being thrashed out, is in sharp contrast to the regressive attitude favoured by the (by the way Left-leaning) state of California, where a public referendum went against gig workers being reclassified as employees. Are gig workers not central to the running of the businesses that hire them? Can Amazon or Zomato exist without delivery executives, warehouse managers and the scores of others that keep these companies running like clockwork? By what logic can gig workers be classified as self-employed, and by extension made not-eligible for minimum wage, leave and retirement benefits? A report in The Times last year exposed how Uber and other gig economy companies in the United States use tactics developed by the video game industry to keep cab drivers on the road long after they would prefer to call it a day - all to ensure higher company revenue, while lowering drivers' per-hour earnings. In New York City, an Uber drivers group told The Times that more than a fifth of its members earn less than $30,000 before expenses on fuel and maintenance. Naturally, such corporate attitudes will bring on a pushback from workers and proactive government agencies, such as the ordinance Seattle passed in 2015, allowing drivers for Uber, Lyft and other ride-hailing apps to unionise.
The failed referendum in California, swayed as it was by a heavy-duty, big-corporate-bucks-sponsored campaign, is disquieting, especially when the coronavirus has served an eye-opener on how much value gig workers can add to the economy. Under the draft rules, companies such as Zomato, Swiggy, Uber and Ola will have to make contributions based on certain specified formulae to a security fund for the delivery executives and drivers on their apps. On the cards is a national database on which all informal workers with no employment benefits right now will be able to register with their Aadhaar cards. Migrant workers will thus be able to move locations without worrying about losing their EPFO, ESIC and NSSB covers.
In the face of rising workers' benefits bills, corporate pressures may well strike India's efforts and will have to be skilfully tackled. There is no system of referendums here, but consumers can be both sensitive to price increases and rather vocal, which can lead to issues quickly snowballing into political controversies. Mixing politics with economics is almost always a recipe for disaster with few exceptions to the rule, especially when it has become pretty easy to whip up emotions and orchestrate resistance using social media. This script recently played out in the case of an advertising campaign run by a jewellery retail chain owned by a large corporate house. Within hours, there were reports of the risk of physical damage to the company's stores and the campaign had to be drawn.
Ensuring an economically secure workforce that is not a sitting duck for exploitation by employers is the first step towards building a strong consumer base capable of setting off an investment cycle and powering GDP growth. The baby step on this front has been taken. The intent seems good. The devil, as always, will be the execution and enforcement.
Puja Mehra is a Delhi-based journalist and the author of The Lost Decade 2008-18: How the India Growth Story Devolved into Growth Without a Story