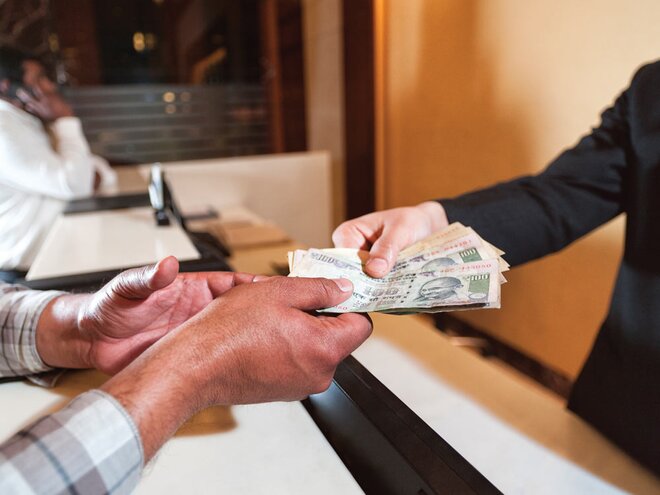 Every state in India has industrial policies aimed at providing a conducive environment for entrepreneurs to set up their enterprise in that state. Industrial policies are meant to make one state more attractive as an investment destination than another, but with most being 'copy-cats' with little attention to the natural advantages of a state. Do they really work?
What states offer
Incentives that states offer can be clubbed into two categories - subsidies and tax waivers.
Subsidies take the form of rebate on electricity rates, partial sharing of manpower training cost, wage subsidies for a specific period, transport subsidies, etc. Some industries may also attract capital subsidy and/or interest subvention.
Tax waivers imply waiver of stamp duty on land registration and refund of state GST collected from the enterprise up to a limit.
An important distinction between the two - subsidies and tax waivers - is that the former requires the state to pay money from its own resources, while the second is loss of future income that never reaches the state exchequer.
Large manufacturing units require easy availability of land at reasonable costs. Increasingly, this is not something that is offered by states - or if it is, it comes in the form of industrial parks where land is usually priced quite high and often without requisite infrastructure development that would make it useful to the entrepreneur.
Some subsidies are simply a case of removal of mispricing. Power subsidy is one such case. Most projects receive power at a rate that incorporates, say, Rs. 2 per unit of subsidy. This is because India has a strange policy of charging higher rates to larger users of power. Power pricing also reflects cross-subsidy effects of subsidising power to agriculture. Consequently, when states offer 'subsidies' for industry, they still charge higher rates than their cost of production and distribution - if these were delivered efficiently.
As we shall see below, most policy interventions of the state don't offer a sustained benefit to industries, while reducing the revenue capacity of the state.
Subsidies - a source of rent seeking
Subsidies can be substantial, especially when it comes to capital and interest subsidies. Training and related subsidies are of the order of `5,000 per person and do not amount to much for a large organisation. In states where salary subsidy is paid for lower-level employees, it can help set a company off but is not likely to keep it going unless the business is inherently sustainable.
Most states are fully stretched financially. Projects take a while to get off the ground. Entrepreneurs are promised that subsidies will be paid when the project gets underway. With commitments usually exceeding available funding, subsidies take a long time to recover - if ever - and provide an opportunity for politicians and bureaucrats to indulge in rent seeking while releasing payments. Even when paid, subsidies are back-ended and require the project to be funded without receiving the promised help. As a means of attracting investors to a state, the efficacy of subsidies is questionable.
Refunding state GST - a quick race to the bottom
Almost all state industrial policies offer refund of state GST charged to an enterprise up to a point - often to the extent of the fixed investment made by an enterprise. States tend to treat this as lost incremental revenues (and not something that they need to pay) and so are happy to sign off on this.
But if all states offer the same incentive of waiving off SGST, does it offer the entrepreneur an incentive to select one state over another? Clearly not. The investment decision would be made on other parameters - closeness to market, infrastructure, availability of trained manpower, clustering of industry, et al, and not on the basis of SGST waiver. Also, a new unit benefiting from tax waiver would have an unfair competitive advantage over older ones. This tax waiver is something that is not in the interest of any state or political party, yet it continues since no state can stop on its own.
Focus on 'cost of doing business' rather than on subsidies
A focus on reducing the cost of doing business would improve the competitiveness of Indian industry, and states as investment destinations, far more than the subsidies on offer. Two examples where this could be easily achieved are in power and land costs.
Most projects include costs of developing a backup power system to ensure consistent availability of power. This, despite surplus generation capacity in the country. Industries that require uninterrupted power sources cannot rely on government-owned distribution companies.
If a state had an efficient and reliable electricity supply where power costs were reasonable with no outages (backed by a believable guarantee of 'loss of profit' in the event of one), capital costs associated with projects requiring their own power unit could easily be eliminated. Land required for setting up generation facilities could also be freed. The combined effect could be a significant reduction in project cost, allowing the enterprise to reduce break-even levels.
Land could be offered to industry with infrastructure already built. The industrial park could, for example, maintain the green belt as part of common services. This would reduce 'green' costs and compliance requirements for individual units significantly, besides reducing land needed for each project.
These are relatively simple and technologically solvable problems. A state that can offer this would offer a sustained competitive edge to its industries - more so than a limited period subsidy could.
GST waiver offers no competitive advantage to states
With every state offering SGST waiver, its value as a decision tool on where to locate industry is non-existent. It is relatively easy for the GST council to decide that no state will offer SGST waiver to attract industry. Instead of a zero base on this tax, all states would get revenues immediately from new industry. Instead of a race to the bottom, increased taxes could provide states greater resources to think more about their own competitive advantages and means to develop these. And this could be achieved without negatively impacting industry. Indeed, a win for all parties.
Anand Tandon is an independent analyst.