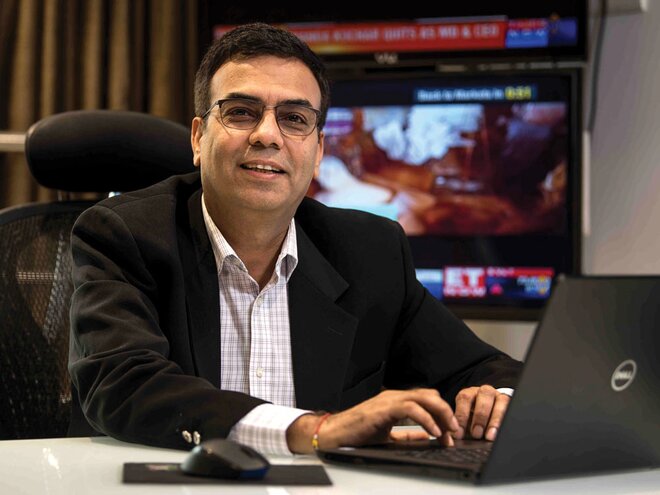 Over the last one year, your quant Active Fund has outperformed the category and the benchmark by a wide margin. What's responsible for this?
In our publication Being Relevant, we spoke about the onset of the Volatility Expansion Phase in 2018 and we expect this to last up to 2023. For the world, the year 2020 has been hyper volatile and we have witnessed extremes in the global financial markets within the past few months. quant is a macro-centric organisation and through our multi-dimensional research, we are able to identify a risk-on/risk-off environment. With the prevalent choppiness in the markets, we believe that it was imperative for us as money managers to shift to a dynamic style of money management. In our opinion, traditional methods will not be able to garner outperformance in choppy environments and the dynamic style of money management will prevail in the years to come. Over the last one year, this active money management has helped us in identifying the right sectors and stocks for our schemes.
What's your stock-selection criteria? When do you exit a stock?
We have a four-piece framework - VLRT.
V - Valuation Analytics: Knowing the difference between price and value
L - Liquidity Analytics: Understanding the flow of money across asset classes
R - Risk Appetite Analytics: Perceiving what drives market participants to certain actions and reactions
T - Timing: Being aware of the cycles that govern how the other three dimensions interact
Within our investment framework, we identify the right sectors through our top-down analysis and then dive further to identify the right stocks. We have been calling our research as 'multi-dimensional' and this is because we encompass any and every relevant data point into our research. Our framework doesn't comprise only valuations; rather, that's only a third of the framework. This, coupled with the additional two-thirds of the framework, i.e., Liquidity Analytics as well as Risk Appetite Analytics with the omnipresent Timing element, helps us capture the entry and exit points of a stock.
Your fund is heavy on small caps and resembles a small-cap fund with its allocation. How suitable is this for a multi-cap investor who is looking for a balanced exposure across market caps?
Given the newly laid-down regulations in the multi-cap segment, we believe that fund managers have the flexibility to overweight a certain cap based on their views. It is mandatory for every multi-cap scheme to have an allocation of 25 per cent in large caps, mid caps and small caps respectively. Currently, our large-cap exposure stands at about 23 per cent and the mid-cap exposure stands at about 20 per cent, which is very close to the required 25 per cent. Yes, we are skewed towards small caps! Since the end of March 2020, we increased our exposure towards small and mid caps as the quant risk appetite indicator was at an all-time low and the quant liquidity indicator was at a 52-week high. This served as a lethal combination for a bull run in mid- and small-cap stocks.
From your September-end portfolio, it appears that you have made quite a few changes. What are the factors driving those?
Our views are continuously revisited on the basis of the macro environment. Based on our view, we rebalance our portfolio to pick out the right sectors and identify stocks based on risk-on and risk-off environments.
What would you say to your investors who have had a good return experience from your fund over the last one year but are anxious about the market peaking?
quant's models are based on an in-depth study on behavioural finance. We track any euphoria build-up in stocks, sectors or asset classes and prune our exposure. Similarly, we spot opportunities when there is a capitulative move in particular stocks, sectors or asset classes and increase our exposure. Therefore, we dilute the potential of extreme moves in our portfolio.