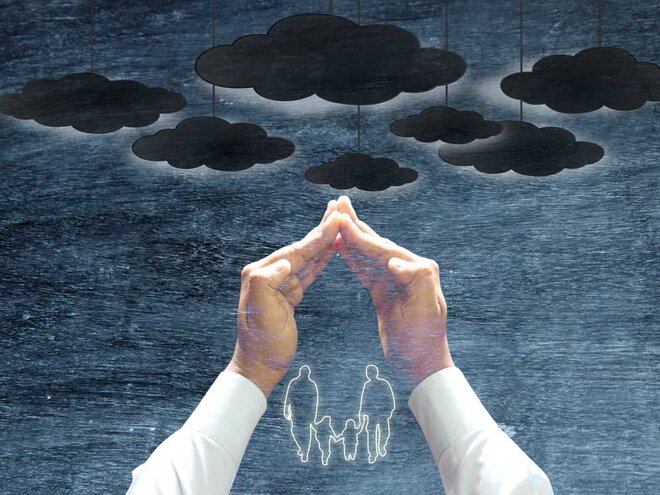 In a circular, the Insurance Regulatory and Development Authority of India (IRDAI) has asked all life insurance companies to launch a standard term insurance plan with effect from January 1, 2021.
According to the regulator, there are several term insurance plans available in the market. However, all of them are different from each other. Generally, insurance companies differentiate their products by adding varieties of features, such as riders, payout options and so on. Since different plans and features are available in the market, it is very time-consuming, as well as confusing, for people, especially those who have limited knowledge, to actually understand the difference between two insurance policies offered by two companies and make an informed decision.
This new standard term life insurance product, to be called Saral Jeevan Bima and prefixed by the name of the insurance company, is a good step by the regulator and would help such people. Since all the benefits of this plan will remain unchanged across insurance companies, one will need to compare only the premiums, claim settlement ratio and customer service before buying the life cover. This will save a lot of time and would make it easier for people to buy term insurance.
The features of this standard plan are as follows:
Saral Jeevan Bima - Key features
Particulars
Norms
Minimum age at entry
18 years
Maximum age at entry
65 years
Policy term
5 to 40 years
Maximum maturity age
70 years
Sum assured
Minimum Rs 5 lakh;
Maximum Rs 25 lakh*
*Insurers have the option of offering a higher sum assured
Premium payment options
i) Regular premium;
ii) Limited premium payment term for 5 years and 10 years;
iii) Single premium
Mode of premium payment
Regular and limited premium payment options:
- Yearly; half-yearly;
- Monthly (only under ECS / NACH)
Single premium: In a lump sum.
Exclusion
Only suicide within 12 months from the commencement of the risk
Waiting period
45 days from the date of the commencement of risk.
Optional riders
Approved accident benefit and Permanent disability benefit riders can be attached.
Source: IRDAI circular
Besides, the new plan would enable people with lower income to buy financial protection for their family, as it would be available with a sum assured of as low as Rs 5 lakh. Right now, most of the term insurance plans provide a minimum cover of Rs 25 lakh or even Rs 50 lakh in some cases. It means that the buyer should have an annual income of at least Rs 3-5 lakh. But, a huge population of India earns much less than that. Buying life insurance is a necessity for anyone with financial dependents. And term insurance is the cheapest and the purest form of life insurance available in the market.
While doing a study on this a few months ago, Value Research found that it was very difficult for people in the lower-income strata to buy a pure term plan. Although some plans are available offline, most insurance agents direct people towards endowments or ULIPs in order to earn a higher commission. But such hybrid insurance products fail to provide adequate life cover and are more expensive than pure term plans.
So, it is undoubtedly a welcome move. Nevertheless, the regulator must ensure that these plans are also available online and the required awareness is created among people.