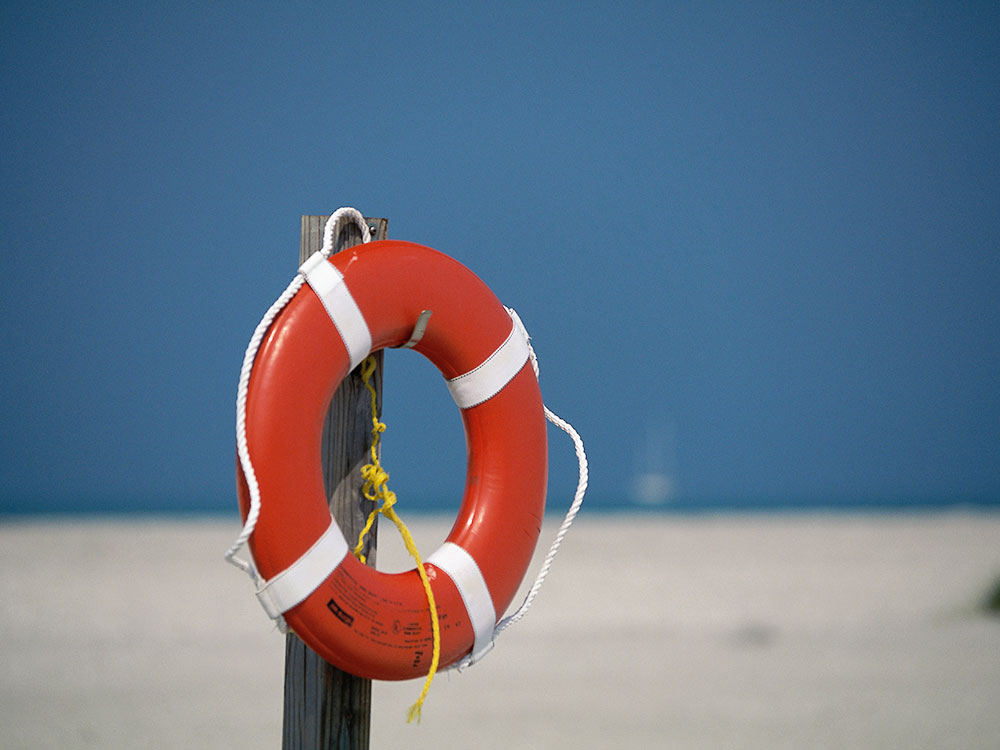 Value Research has always been vocal about insurance being the first personal-finance priority of everyone and we have written about this many times. The reason this story is unique is that it's not about your own personal financial affairs at all. Instead it's about how you can influence and help others around you who don't have the resources and the knowledge to access life insurance.
You are the solution
You are probably puzzled by the idea that some people have impaired access to life insurance since we are all used to being badgered by insurance companies through sales people, spam and advertising. That's because you are prosperous enough to be lucrative customers for insurance. That's not the case at all with those who earn less and have less access to resources.
Ask your domestic help or driver or security guard whether they have any life cover. The chances are that they either have no insurance cover at all, or they have some traditional product with a ruinous commission structure and a tiny life cover that has been sold to them by some agent. In theory, the insurance industry is now trying to pitch 'Sabse Pehle Life Insurance' in mimicry of the phenomenally successful 'Mutual Funds Sahi Hai'. In reality, they cannot escape the anti-customer habits that are the basis of their profitability.
What's the solution? You are the solution, at least for the people you can personally talk to and educate.
Real insurance is a difficult idea
The problem is actually two-sided. The logic of buying real insurance, that is term insurance, is a hard sell to someone with only few resources. People want to know what they will get back for the money and when they learn that in term insurance, they won't get anything, they balk. However, the fact remains that If there is one financial product which practically everyone must have, that's term insurance.
Term insurance is as close to a universal financial need as can be. With the exception of those who do not have any dependents, practically every adult has family members who will face financial hardship if he or she passes away. The only suitable way to guard against this is to buy term insurance.
Compared to other types of financial products, term insurance is cheap. However, for the kind of buyer we are talking about, very low-cost options are needed. Sadly enough, they are not available easily. The lowest-cost term options are online ones and the minimum for these products is scandalously high. For these plans, many private insurers follow a minimum threshold of Rs 50 lakh. Going by the 20 times of your annual income rule, for a cover of Rs 25 lakh, you need to earn at least Rs 10,400 a month. More importantly, you need to prove this income to the insurance company - through salary slips, Form 16 or any other such document. If you are thinking of helping someone, that person may not have a documented income which will qualify.
In the offline mode, by going through an insurance agent, the same insurance is significantly more expensive. For example, LIC's Tech Term, an online pure term plan provides a life cover of Rs 50 lakh at an annual premium of Rs 7,434 to a 35-year old healthy male. On the other hand, LIC's offline term plan, Jeevan Amar, costs Rs 11,045 per annum for the same life cover, as quoted by an LIC agent. What's worse is that the moment an agent comes into the loop, the chances of the buyer actually being able to buy term insurance is sharply reduced. The agent will strong-arm the buyer into wasting money on some nonsensical product designed only to maximise the commission. That's where you come in as a knowledgeable and strong-willed friend, philosopher and guide.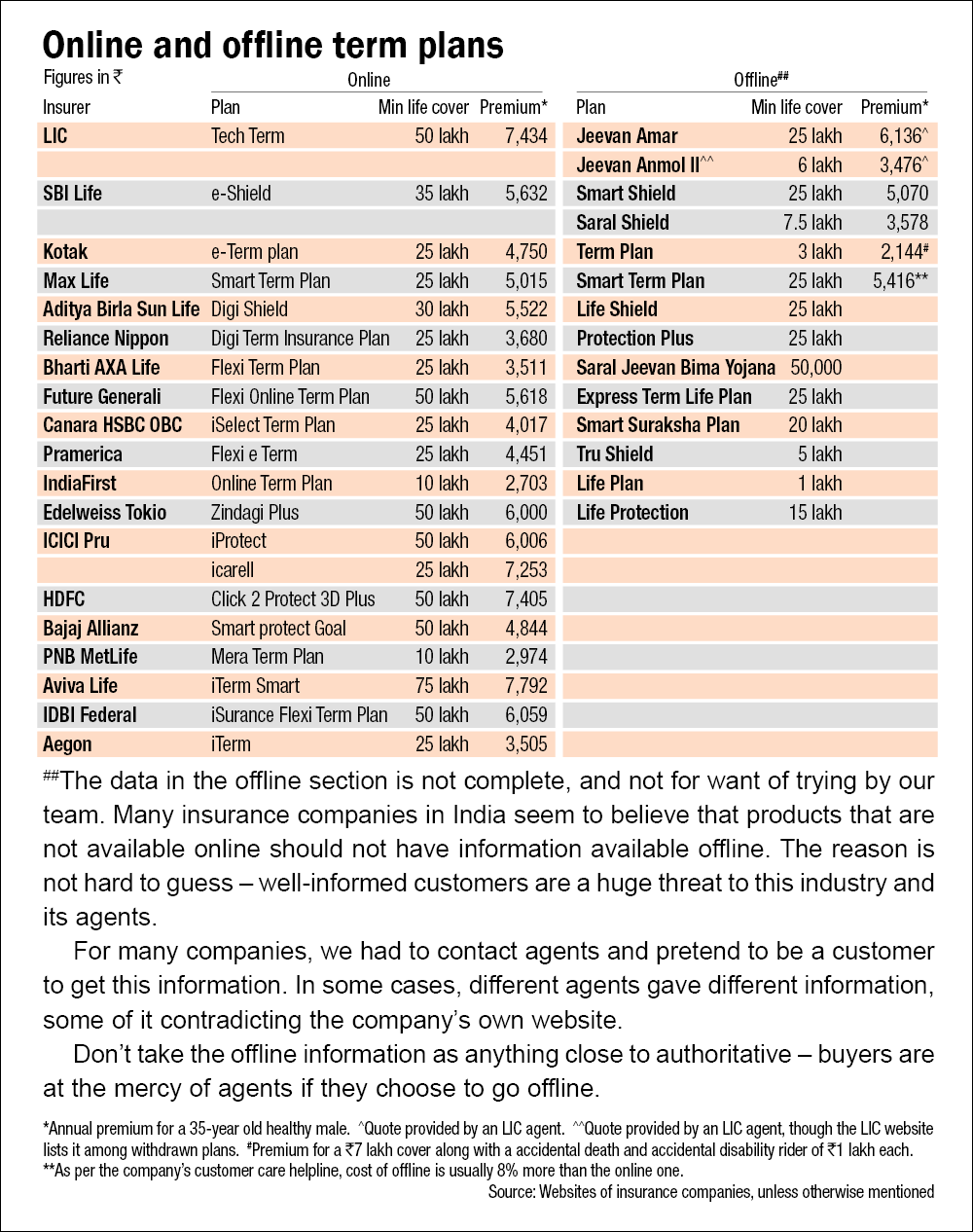 *As on February 10,2020
At the bottom of the pyramid
To play this role well, you also need to look at another class of products which you would normally not know anything about because you are not the intended audience for these. You may have read news items about these, the trio of the special government schemes that are intended for the 60-70 crore Indians who are at the bottom of the pyramid. These are the Pradhan Mantri Jeevan Jyoti Bima Yojana (PMJJBY), Pradhan Mantri Suraksha Bima Yojana (PMSBY) and the accidental death and disability cover of the Pradhan Mantri Jan Dhan Yojana (PMJDY). Another product that you can recommend is accidental death and disability cover. This insurance provides a lump sum in case of death or disability, partial or total, caused due to an accident. We will take a look at the basics of each of these financial products.
Pradhan Mantri Jeevan Jyoti Bima Yojana (PMJJBY)
PMJJBY was launched in 2015. It offers a life cover of Rs 2 lakh at a premium of just Rs 330 per annum. The life cover and premium remain fixed, irrespective of the annual income or age. Being a pure term plan, it does not offer any survival benefit and pays a sum of Rs 2 lakh to the nominee on the insured's demise.
Unlike regular life insurance schemes, it does not require you to provide income proof. The only document required is your Aadhaar. In addition, you also need a bank account from where your annual premium is deducted. The bank where you hold the account itself acts as the point of contact for this insurance. Almost all public-sector and private-banks provide PMJJBY.
Pradhan Mantri Suraksha Bima Yojana (PMSBY)
PMSBY provides an accidental death and disability cover of Rs 2 lakh at a miniscule annual premium of Rs 12. The policy benefits kick in only in the case of an accident. If the insured dies in an accident, the nominee is paid a lump sum of Rs 2 lakh. The same amount is paid to the insured if he gets completely disabled in the accident. In the case of a partial disability, Rs 1 lakh is paid.
Like PMJJBY, you need to have an Aadhaar and a savings bank account to buy this insurance. Here also, the bank acts as the point of contact and almost all banks provide this scheme. No other documentation is required. The procedure for enrollment and filing claims is also similar and your bank acts as the point of contact.
Life cover under Pradhan Mantri Jan Dhan Yojana (PMJDY)
The RuPay debit cards issued under the Pradhan Mantri Jan Dhan Yojana come with accidental-death and disability-insurance covers of Rs 2 lakh. For the cards issued prior to August 28, 2018, the cover is of Rs 1 lakh. You don't have to pay any premium to avail this insurance. You are automatically enrolled for it as soon as the RuPay debit card is issued to you as a part of the bank account. However, there should be a financial or a non-financial transaction using the card within 90 days prior to the accident (date of accident included) for the cover to be effective.
Accidental death and disability cover
While accidental death and disability insurance is widely available as a rider to the basic term plan, some insurance companies sell it as a standalone product, too. And it's possible to buy, say, a Rs 5 lakh cover for an annual premium of just Rs 600 to Rs 800. It is almost like a two-in-one insurance policy that provides a cover for both accidental death and disability. Note that the death benefit is only applicable if the death happens due to an accident; it cannot be a natural death or due to any other reason, such as heart failure or illness. However, the ambit of an accidental-death cover is still pretty wide. It goes beyond the general notion of a road accident and also includes any unexpected incidents in daily life such as disability/death due to a fall from stairs. The payout is in a lump sum.
The disability cover has two components: total and partial disability. While total disability is defined as the irrecoverable loss of two or more limbs, losing just one is considered as partial disability. The payout in the case of total disability is normally equal to the sum assured. In the case of partial disability, it is restricted to a certain percentage of the sum assured mentioned in the policy document.
So for those who otherwise can't buy or afford term insurance, accidental death and disability insurance provides total coverage. It's especially useful for those who can't afford to see their income suddenly vanish.