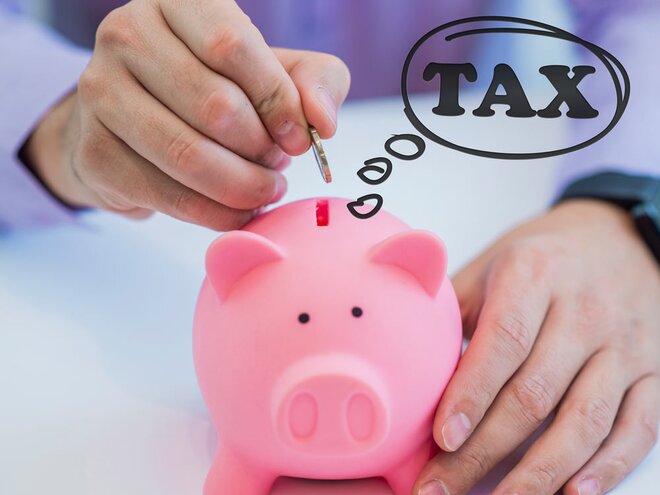 The total inflows of tax-saving funds, also called equity-linked saving schemes (ELSS), for the period between April 2020 and July 2020 fell to the lowest of Rs 4,394 crore over the past four years (see the chart 'ELSS inflows, April to July'). The fall is despite the fact that the deadline for making tax-saving investments for FY20 was extended from 31st March to 31st July.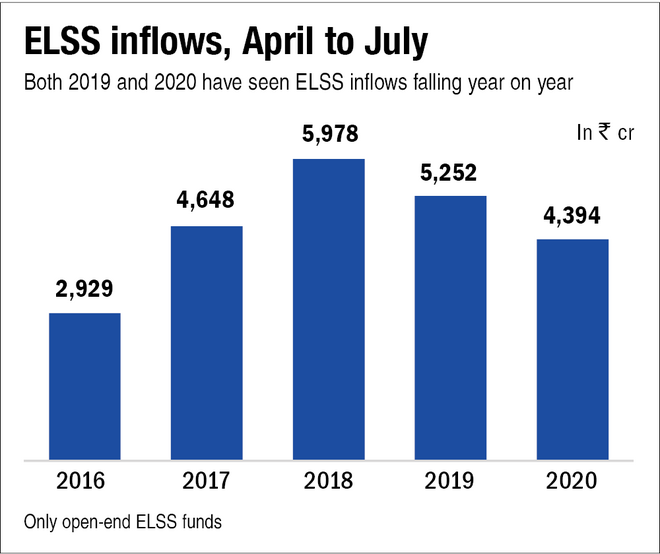 The most prominent reason for this is the economic uncertainty created by the pandemic. Another could be the new optional tax regime announced in February this year. In this tax system, one can pay a lower rate of tax by forgoing most deductions and exemptions.
Advantages of ELSS
When it comes to investing for saving taxes, equity linked savings schemes (ELSS) are very useful. They not only help you save taxes with the shortest lock-in period of three years but can also be used to create long-term wealth.
Equities are volatile and can act erratically in the short term. One can benefit from them only if one stays invested even during the bad phase. ELSS naturally enforce this discipline, thus helping you create long-term wealth.
What about the returns? Tax-saving funds are almost like multicap funds, with the flexibility of investing in companies of all sizes and sectors. Look at the graph 'ELSS vs Sensex'. It shows that the tax-saving category has clearly outperformed the Sensex for a majority of occasions. And remember this is not the only gain that you get on investing in an ELSS. You also save on the tax, which is an additional gain.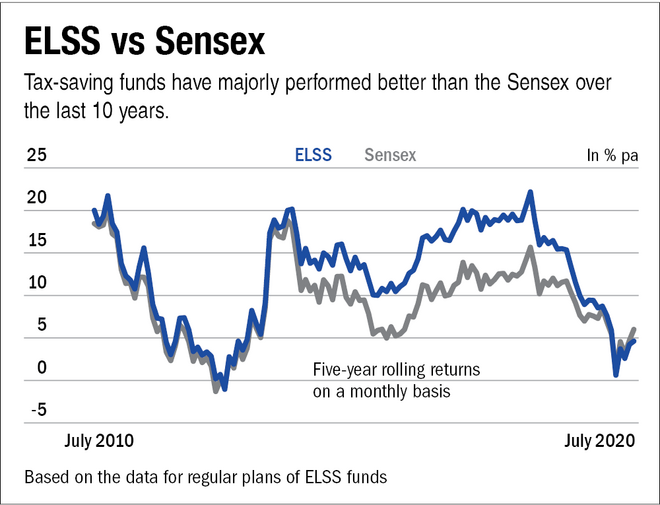 Also, it's worthwhile to note that these are category averages and not actual returns that one would get. As you can see in the graph 'Best vs worst', the difference in the return of the best and the worst performer within the tax-saving category is quite wide across time horizons.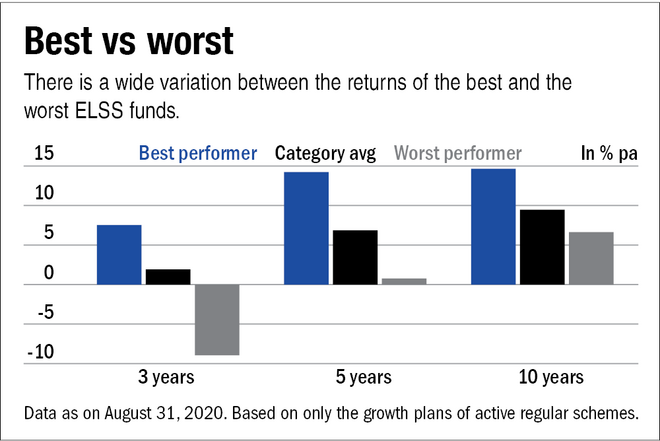 Fixed-income alternatives
Most other tax-saving investment alternatives - bank FDs, National Savings Certificates, Public Provident Fund, etc. - are fixed-income-based and have a much higher lock-in period. When you are ready to lock in your money for a time-frame of five to 15 years, then why not aspire for more returns and choose equity?
Even now, when the equities are not in a very good shape, an average tax-saving fund has returned 10.22 per cent annually vis-a-vis 8.46 per cent return of the PPF between August 1, 2005 and August 1, 2020.
Last but not least, invest in equities and, by extension, ELSS only through SIPs. They will help you average your investment cost over time, thus dampening the effect of market volatility.