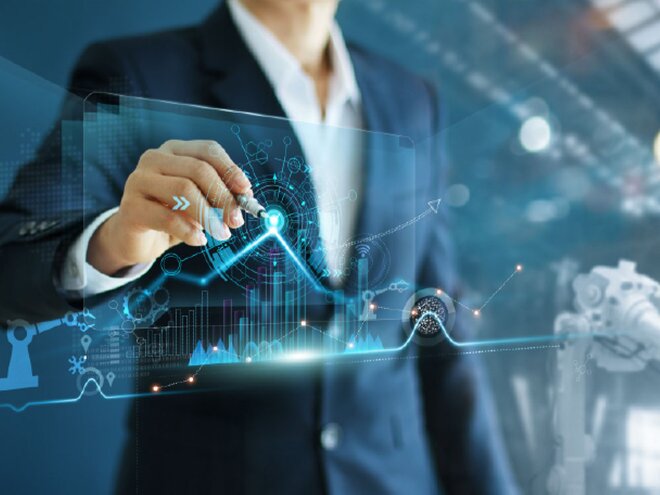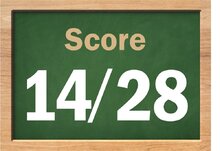 At the age of 78 years, when most businessmen retire to golf clubs, Ashok Soota is far from hanging up his boots. Soota was a former vice-chairman at Wipro and later founded Mindtree. Happiest Minds is the third stint this serial entrepreneur is pursuing.
The IPO is coming to the market just when sentiments have improved post fears of a covid-led meltdown. Buoyed by easing of monetary policy by central banks, expectations of a quick economic recovery and anticipation of an early availability of a vaccine, markets around the world rebounded. The S&P BSE Sensex is 30 per cent higher from its March lows. Many IPOs are lined up, with Happiest Minds, the first to come to the party.
The Happiest Minds IPO has been buzzing in market circles for some time now. Two factors make it stand out. First, the association with Ashok Soota, an accomplished tech entrepreneur, and second, the concentration of new technology services that the company is into, including cloud, software as a service and security services.
The company helps its clients in digital transitioning of their operations. Digital services are those that enable organisations to leverage new-age technologies like big data/analytics, robotics, machine learning, artificial intelligence and others.
Its offerings include digital infrastructure/cloud (31.1 per cent of FY20 revenue), software as a service (SaaS, 29.4 per cent), security (14.9 per cent), analytics/AI (11.6 per cent), internet of things (9.8 per cent), respectively.
It is able to sell its services through multi-year engagements with clients like Microsoft, Amazon Web Services, Intel and others. Furthermore, it is well-positioned in the high-growth and resilient to covid industries like Edutech and Hi-tech.
Like most other Indian IT companies, Happiest Minds derives majority of its revenue from the US (77.5 per cent) and follows the offshoring model (77.5 per cent) wherein it taps into India's low-cost but rich tech talent pool.
It competes with global companies like Globant, EPAM and Endava that derive all of their revenue from digital services. The global enterprise digital spend is expected to reach $2.1 trillion by 2025, growing at a pace of 20.2 per cent year-on-year (source: Company Prospectus). Going forward, it aims to solidify its digital presence, target larger clients and become a strategic vendor of choice for delivering complex software solutions to global companies across a range of verticals.
Strengths:
a) Strong Digital Services positioning: The company derives almost all (~97 per cent) of its revenue from Digital. With presence in high growth industries and newage service offerings like automation, analytics, internet of things and others, the company has a strong positioning in digital offerings compared to its larger peers. Also, it derives substantial part of its revenue from industries like Edutech and Hi tech (combined 42.3 per cent of FY20 revenue), which have been less impacted by Covid.
b) Veteran Management: The company is headed by Ashok Soota, former founder and CEO of Mindtree and ex-Vice Chairman of Wipro. Along with him, the top brass of the company has extensive IT sector experience. Such an experience can help the company to scale up business by targeting bigger clients and form strong execution skills. Moreover, for an IT services firm having an excellent work culture is a source of strength and Soota has been known for forming such a work culture at his former firm.
c) Agility and small size: By today's standard, the company is still in a start-up phase. Starting operations in 2011, it has around 2455 employees, a small number, compared to other mid-tier IT firms like LTTS (16,883 employees), Persistent Systems (10,600) and others. The small size provides the company flexibility and agility to scale up teams, change business strategy and focus on specific domains.
Weaknesses:
a) High Geographical concentration: It derives around 77.5 per cent of its revenue (FY20) from the US market. Regulatory and political changes or economic slowdown in the US market can impact business operations.
b) Intense competition in Digital services: Indian IT companies are swiftly modernizing their product offerings with the inclusion of digital. Last year, TCS decided to stop giving independent numbers for digital business due to fading lines in between legacy and digital services. Given this, the company faces competition from both large and mid-tier IT firms.
c) Erratic financials: As the business is in the scaling-up phase, it has experienced erratic financials, reporting both losses and profits since 2013. It was profitable in 2019 after posting a loss in the previous year.
Risks/Concerns:
a) Succession plan: The company doesn't have a single CEO. It has an executive board that functions like a CEO designate. However, the old age of the promoter (~53 per cent holding post IPO) in a dynamic industry like IT, is a concern.
b) Unsuccessful business acquisition: Since its inception, it has acquired three businesses; a division of OSS Cube Solutions, OSS Cube LLC and Cupola Technologies. It has taken a substantial goodwill impairment for the first two acquisitions.
How would the IPO proceeds be applied
Fresh issue - Rs 110 crore
Offer for sale - Rs 588-592 crores
Mr Ashok Soota (Promoter): Rs 140 crore
CMDB II (JP Morgan PE firm): Rs 452 crore
Additional details
Price Band - Rs 165-166 per share
Total IPO size - Rs 702 crores
Subscription Dates - 7 to 9th September 2020
ROE (FY 20) - ~27 per cent
Revenue (FY20) - Rs 714 crores
Post-IPO, promoter holding will fall from 61.8 to 53.2 per cent
Post IPO valuation - Rs 2438 crores
Equity (Post IPO) - Rs 429 crores
Retail Allocation : 10 per cent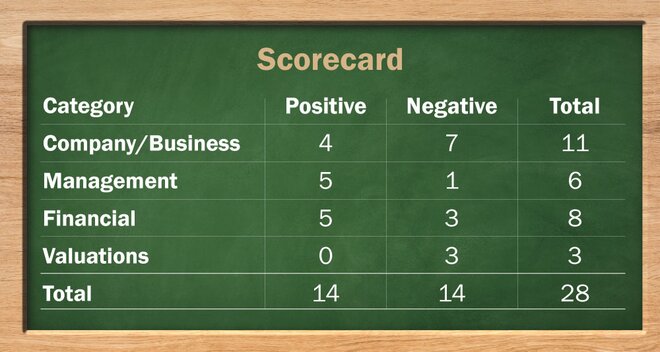 Company/Business
1. Are the company's earnings before tax more than Rs 50 cr in the past twelve months?
Yes, The company reported a profit before tax of Rs 73.6 crore as of March 2020.
2. Will the company be able to scale up its business?
Yes, It is the only IT company in India that derives almost all of its revenue from Digital IT services (96.9 per cent of FY20 revenue). Global Digital enterprise spend is expected to increase by ~20 per cent for the next five years. With almost 78 per cent of clients being served from India and access to a large IT talent pool, the business can easily scale up.
3. Does the company have a recognisable brand (s), which is truly valued by its customers?
No, the company provides services like digital infrastructure, Saas, analytics etc. While the company also partners with independent software vendors like Microsoft, AWS etc. to develop its product offerings, working in a B2B market with services oriented nature of business renders it difficult to develop a strong brand recall.
4. Does the company have high repeat customer usage?
Yes, 92.7 per cent of revenue in FY20, came from repeat customers. It has had a long-term engagement with ISVs (Independent Software Vendors). Its ability to cross-sell and up-sell services to its customers leads to long term engagement.
5. Does the company have a credible moat?
No. Though the company has developed tools and solutions like Ellipse (for Cloud solutions), UniVu (Big Data) etc, reliance on third-party tools, competition for tech talent and the small scale of business operations in comparison to big IT giants like TCS, Infosys and others, does not it to have a credible moat.
6. Is the company sufficiently robust to major regulatory or geopolitical risks?
No. Tech companies in India derive most of their revenue from the North American and European markets. These two geographies accounted for about 84 per cent of revenue for Happiest Minds in FY20. Rising anti-immigration sentiments, push against outsourcing of jobs and other such geopolitical factors in western markets can severely impact business operations.
7. Is the company's business immune from easy replication by new players?
No. Even though the company has placed itself very strongly in new age digital offerings like robotics process automation, big data and analytics, internet of things and others, almost all other either large or mid-tier Indian IT companies are focussing towards similar services. Moreover, the cost arbitrage model of serving clients from India can easily be replicated by other entrepreneurs.
8. Is the company's product able to withstand being easily substituted or outdated?
Yes. The small size, agile business operations and presence in high growth digital services business provides the company flexibility to keep its business operations consistently updated.
9. Are the customers of the company devoid of significant bargaining power?
No. The company counts ISVs, emerging technology companies and companies looking for digital transformation as its customers. With the presence of a highly competitive IT services industry in India, customers can easily migrate to another IT vendor. As of March 2020, it had a receivable of around 60 days, which is in line with the industry norm.
10. Are the suppliers of the company devoid of significant bargaining power?
No. Suppliers in the case of tech companies can be associated with employees with technological skills. With intense competition for employees in the marketplace, especially the ones that have advanced skills in AI, big data, robotics etc, bargaining power with companies is low.
11. Is the level of competition the company faces relatively low?
No. The IT services industry in India is highly competitive with a number of established players. Further, the industry competes globally with the likes of Accenture, Cognizant and others which have huge presence in India due to availability of talent pool and lower wages.
Management
12. Does any of the company's founders still hold at least a five per cent stake in the company? Or do promoters totally hold more than 25 per cent stake in the company?
Yes. Post the IPO, the promoter group will hold around 53 per cent stake in the company.
13. Do the top three managers have more than 15 years of combined leadership at the company?
Yes. The company was founded in 2011 by Ashok Soota. He holds the position of Executive Chairman. The Vice Chairman designate, Anantharaju also joined in 2011.
14. Is the management trustworthy? Is it transparent in its disclosures, which are consistent with Sebi guidelines?
Yes, we have no other reason to believe otherwise.
15. Is the company free of litigation in court or with the regulator that casts doubt on the intention of the management?
Yes, the company does not face any major litigation that may cast a doubt on management's intention.
16. Is the company's accounting policy stable?
Yes, we have no other reason to believe otherwise.
17. Is the company free of promoter pledging of its shares?
No. The promoters have pledged 30 per cent of the company's total equity shareholding for a loan worth Rs 40 crore . However, as per management, the pledge will be released post the IPO.
Financial
18. Did the company generate current and five-year average return on equity of more than 15 per cent and return on capital of more than 18 per cent?
No. The company had a negative equity till March 2019. However, superior profitability in FY20, led to a ROE of ~27 per cent (calculated only on FY20 equity).
19. Was the company's operating cash flow-positive during the previous year and at least four out of the last five years?
No. The company had positive cash flow from operations in three out of the last five years only.
20. Did the company increase its revenue by 10 per cent CAGR in the last five years?
Yes. The company managed to increase its revenue year-on-year by 21.5 per cent during the last five years.
21. Is the company's net debt-to-equity ratio less than 1 or is its interest coverage ratio more than 2?
Yes. As of June'20, the company's net debt-to-equity ratio was 0.07.
22. Is the company free from reliance on huge working capital for day to day affairs?
No. The business is in a growth phase and as it scales up it would require working capital to run operations smoothly. Moreover, net working capital (excluding cash) to sales stood at 27 per cent as of March 2020.
23. Can the company run its business without relying on external funding in the next three years?
Yes. The company is not operating in a capex intensive industry. IT companies have a majority of their expenses linked to employee salaries, which can be downsized in case the business suffers. Moreover, the work-from-home trend will provide greater flexibility to reduce fixed costs (rents, electricity) without compromising on the scalability of business.
24. Have the company's short term borrowings remained stable or declined (not increased by greater than 15%)?
Yes. Short term borrowings increased by ~13 per cent till June 2020 from March 2018.
25. Is the company free from meaningful contingent liabilities?
Yes, the company had a negligible contingent liability of ~3 per cent of equity as of June 2020.
The Stock/Valuation
26. Does the stock offer operating earnings yield of more than 8 per cent on its enterprise value?
No. The stock will offer a yield of ~3.8 per cent post IPO, based upon March 2020 financial reporting.
27. Is the stock's price-to-earnings less than its peers' median level?
No. The stock's price-to-earnings will be at 34 times based upon FY 20 net profit.
28. Is the stock's price-to-book value less than its peers' average level?
No. Company's price-to-book post IPO is similar to the industry median of around 5.8.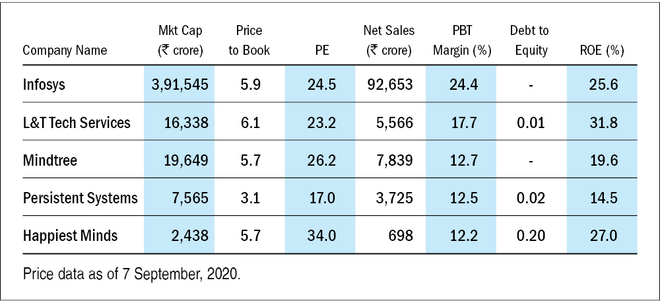 Book running managers:
ICICI Securities Limited, Nomura
* The lower the score you find here, the riskier the stock
Disclosure: Author may be an applicant in this Initial Public Offering.